An attorney for a Hewitt biker arrested in the Twin Peaks shootout said Tuesday he intends to ask a federal judge to block the state from prosecuting his client in state district court.
Dallas attorney Clint Broden told 54th State District Judge Matt Johnson that he will seek a federal court injunction to bar state prosecutors from proceeding with first-degree felony engaging in organized criminal activity charges against his client, Matthew Clendennen.
Johnson arraigned Clendennen, 30, a member of the Scimitars motorcycle group, and Cossacks Ronald Atterbury, 46, of Gatesville, and Kyle Smith, 49, of Kilgore, during brief court hearings Tuesday.
Atterbury and Smith entered not guilty pleas, while Broden said Clendennen could not enter a plea because he was confused about the indictment, the number of counts and what actually is being alleged.
The judge entered a not guilty plea on Clendennen's behalf and set the cases on the court's trial docket.
McLennan County District Attorney Abel Reyna appealed that ruling, and the matter remains pending in the Texas Court of Criminal Appeals.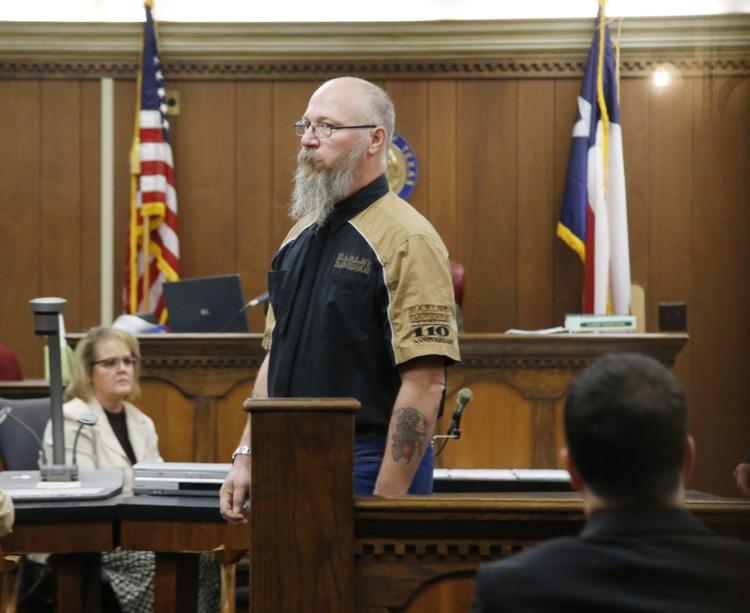 In other matters, Johnson agreed to amend Atterbury's bond restrictions, which prevented him from associating with other bikers, so he could spend time this holiday season with members of his family who also are members of the Cossacks motorcycle group.
Atterbury's attorney, John Jackson, of Corsicana, said none of his family members was at Twin Peaks the day of the shootout.
John Hunter Smith, Kyle Smith's attorney, said the judge also agreed to modify Smith's bond conditions to loosen travel restrictions.
Four more bikers are set for arraignment Wednesday in 54th State District Court.
All bikers set for arraignment in 19th State District Court on Wednesday have waived their court appearances.