The May 17 war zone around Twin Peaks cost lives, liberties and livelihoods, but local companies monitoring GPS ankle bracelets and writing bail bonds have enjoyed a virtual biker bonanza in recent months.
While McLennan County officials have been trying to sort out how to deal with the multiple ripple effects from the shootout and mass arrests of 177 bikers, Waco's Recovery Healthcare Corp. and local bail bond companies have chalked up banner profits.
As of Friday, of the 177 arrested, three posted $1 million bonds and 163 were released from jail after their attorneys and prosecutors negotiated reduced bonds ranging from $10,000 to $300,000.
Of those freed bikers, 123 were ordered to wear GPS ankle bracelets, installed and monitored by Recovery Healthcare, as a condition of their releases.
Ronnie Marroquin, Waco office manager for Recovery Healthcare, declined to discuss proprietary information about the company. But, he said those ordered to wear the ankle bracelets must pay $355, which includes a $100 installation fee, and then $255 a month for as long as they wear it.
Besides the 123 bikers, there are also 75 others wearing the monitors now. Normally, there are about 65 defendants a month hooked up to the devices, he said.
"Let's just say we have been busy," Marroquin said. "Our company is not crunching the numbers. We are just doing what we do as ordered by the courts. We truly have not discussed the financial ends of this at all. Zero."
The company has 22 locations nationwide and it had to turn to its Dallas office to get more supplies after the bikers won their freedom following the Sunday afternoon shootout in which nine were killed, 20 were wounded and 17 motorcycles, eight pickup trucks and two SUVs were seized for civil forfeiture actions.
"I think it is important to remember that every day someone is on a GPS bracelet, we are saving McLennan County in round figures about $60 a day," Marroquin said. "That's money the taxpayers aren't having to pay for the cost of someone being in jail. That is a tremendous savings to the McLennan County taxpayers."
Marroquin said he has been surprised by the success rate of the bikers wearing ankle monitors. So far, they have been in 100 percent compliance, he said. That compares with an average 88 percent compliance rate with the company's other clients.
The monitor tells if a client misses curfew or strays into a forbidden area. If a violation occurs, Marroquin's staff is notified and they call the sheriff's office, he said.
Seth A. Smith, 28, of Waco, says it's a burden for him to wear the ankle monitor, both financially and for comfort and convenience. But, he said, it certainly beats the three weeks he spent in jail away from his wife of 18 months, Sabrina.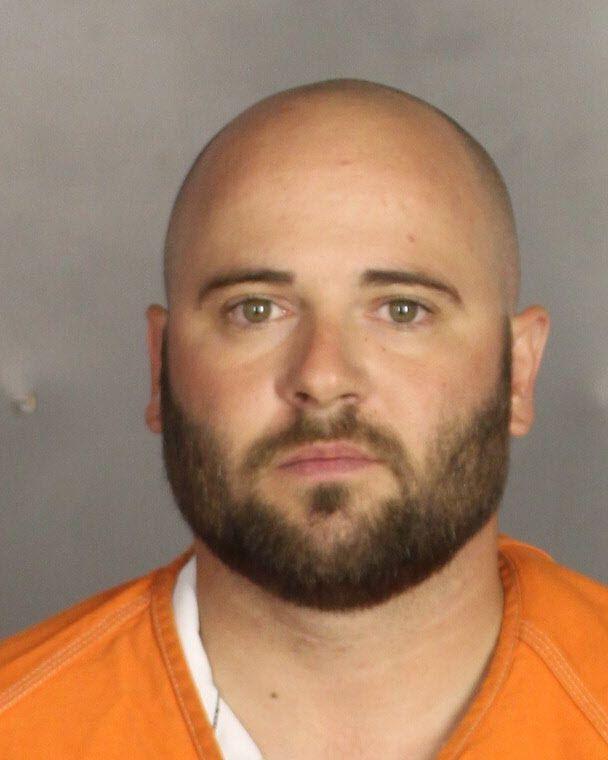 Smith declined to discuss the events of May 17 on the advice of his attorney, Melanie Walker, including why he was there and what he did. But he did say he was not armed that day.
He also said he no longer is a member of the Cossacks, a club he said he joined last year because of the "overwhelming" feeling he got almost immediately after meeting them. He said he was treated like family.
"This whole situation destroyed what I expected out of a club," Smith said. "We joined because of the family atmosphere, the family component, but this has all been far from it. I'm out."
He said he allowed his motorcycle to be released back to the lienholder. He and his wife now share a two-door Fiat.
Smith said "it all changed" when the Cossacks decided to put "Texas" on the back of their vests, intensifying mounting tensions with the Bandidos, who view Texas as their territory.
"It was cool to me at first. I grew up in Texas," Smith said. "But things changed and that is not what I joined for."
Smith said he lost his job with a landscaping company during the three weeks he was jailed. He said the fact that he basically is tethered to a 6-foot cord while the ankle monitor charges for two hours in the morning and two hours at night makes it challenging to find another job.
Smith was freed from jail by Waco bail bondsman Charlie Pickens, who declined to discuss his company's booming financial situation since the Twin Peaks incident. He said only, "It's been an unusual past couple of months."
According to figures supplied by the McLennan County Bail Bond Office, Pickens' company wrote about $2.15 million worth of bail bonds from January to May 2015. From June 1 to June 23, his company wrote $3.39 million worth of bail bonds.
Those numbers compare with $2.95 million Pickens' company wrote in all of 2014.
Likewise, Chapman Bail Bonds wrote $4 million in bonds in June, $5.8 million from January through May and $12.7 million in all of 2014.
"I have never seen anything like it," said Terry Chapman, who has been a Waco bail bondsman for 21 years. "Nothing like that has ever happened around here."
Joe Ash of Ash Bail Bonds wrote $1 million in bail bonds for June, $3.5 million from January to May and $2.1 million in 2014. Two of the bonds he wrote in May secured the release of two bikers on $1 million bond each.
"I told my wife we just happened to be in the right place at the right time," Ash said. "We will never see something like this again."
As a general rule, bail bondsmen collect a fee for springing someone from jail that runs from 4 percent to 10 percent of the total bond. Ash, who is not backed by an insurance company like Pickens and Chapman, would not discuss his fee structure, but, for example, if he charged 10 percent on the $1 million bond, he stands to collect $100,000.
"That wasn't my first $1 million bond," Ash said. "I feel good about the guys. The first one has no criminal background and he didn't have a weapon on him. He was just sitting there, so I don't know what kind of charge they are going to put on a guy who was just caught in the middle, and the other guy was the same way."
While Ash said he was in the right place at the right time, he said the bikers he bailed out merely were in the wrong place at the wrong time.
Those familiar with bail bonds say the totals for bonds written supplied by the county are misleading because quite a few of those shown for May and June represent what are known as transfer bonds.
Because McLennan County has a Bail Bond Board, only licensed McLennan County bail bondsmen can operate in McLennan County.
Many of the bikers were from other cities, so they contacted bail bond companies near their hometowns. Those companies contacted insurance carriers associated with local bail bondsmen and those companies, like in Pickens' and Chapman's cases, called them to get the person out of jail.
Pickens said he is paid a $165 transfer fee per inmate, while Chapman said he is paid $125 for some transfer bonds.
The out-of-town bonding companies get the higher bonding fee from the jailed person, but the total bond amount shows up on the county's books credited to Chapman, Pickens and others who facilitate transfer bonds.
---
Bail bond numbers

Bonding
co.
2014
totals
2015 totals
(Jan-May)
2015 totals
(June 1-23)
Ash Bail Bonds
$2,189,004
$3,563,500
$1,039,000
Big State Bail Bonds
$2,335,000
$659,250
$46,000
Billy Hill Bail Bonds
$2,000
$47,000
$500,000
Brazos River Bail Bonds
$2,957,000
$2,149,500
$3,390,000
Butler Bail Bonds
$976,250
$551,500
$122,000
Chapman's Bail Bonds
$0
$978,500
$107,000
Frank Scott Bail Bonds
$52,500
$201,500
$1,000
Frankie Chapman Bail Bonds
$12,788,450
$5,820,250
$4,069,600
G&S Bail Bonds
$969,500
$390,520
$119,000
Gonzales Bail Bonds
$913,500
$344,500
$114,000
Gonzales-Flores Bail Bonds
$1,163,500
$321,500
$31,500
In-N-Out Bail Bonds
$0
$303,750
$69,500
James R. Pena Bail Bonding
$2,160,534
$1,400,750
$101,000
Legacy Bail Bonds
$459,000
$283,250
$280,500
Larry Johnson Lone Star Bail
$952,500
$520,000
$113,000
Mabry Bail Bonds
$1,345,500
$754,500
$80,000
Pickens Bail Bonds
$3,120,300
$2,404,000
$308,000
Player Bail Bonds
$19,102,850
$10,995,005
$2,230,000
Terry Chapman Bail Bonds
$5,888,350
$3,904,500
$167,000
Total
$57,375,738
$35,593,275
$12,888,100
Source: McLennan County court records