T. Boone Pickens, an Oklahoma native whose wealth crested beyond the $1 billion mark on multiple occasions, died Wednesday at the age of 91.
Confirmation of Pickens' death was provided by Oklahoma State University.
Pickens' health had been an issue since December 2016, when he was affected by the first of what would be several strokes.
It is with great sadness that we announce the passing of T. Boone Pickens on September 11, 2019. #RIPBoone https://t.co/w6bt9d22GL pic.twitter.com/PhCvOnOpfs

— T. Boone Pickens (@boonepickens) September 11, 2019
In oil-and-gas and investment endeavors, Pickens became nationally prominent. His total on lifetime benevolence amounts to slightly more than $1 billion. Roughly half of that money went to his alma mater Oklahoma State University.
"I was put on this earth to make money," Pickens once said, "and to be generous with it."
While Pickens' gifts to OSU were "split between academics and athletics," longtime spokesman Jay Rosser said, the most famous single donation was the $165 million he gave to the athletic department
With that money, along with subsequent donations from Pickens and others, there was an extensive renovation of the Cowboys' football venue. Since 2003, the Cowboys have played home games at Boone Pickens Stadium.
"Other than my wife, the greatest blessing in my life has been Boone Pickens," OSU athletic director Mike Holder said in 2018, at the time of Pickens' 90th birthday. "(Oklahoma State) wouldn't look anything like we do today if not for Boone Pickens."
Pickens was born on May 22, 1928 in Holdenville. He was married five times and the father of five children.
After graduating from Amarillo (Texas) High School, he attended Texas A&M University and hoped to secure a place on the Aggies' basketball roster. When he was cut from the team, Pickens transferred to Oklahoma State (then known as Oklahoma A&M) and got a geology degree in 1951.
His first employer after graduation was Phillips Petroleum, and in 1956 he founded Amarillo-based Mesa Petroleum — the company that would make him a rich man. In Dallas during the '90s, he created the BP Capital hedge fund company.
In 1971, Pickens purchased 3,000 acres of land in Roberts County in the Texas Panhandle. He continued with the acquisition of additional acreage until the final result was his prized possession — the Mesa Vista Ranch, a 101-square-mile property that includes seven houses, several man-made lakes and wildlife habitats. Pickens was an avid quail hunter and a skilled golfer.
In 1984-85, during his attempted takeover of then-Bartlesville-based Phillips Petroleum, Pickens was vilified by Bartlesville residents. The concern was Pickens would gain control of Phillips, move the headquarters to Texas and eliminate Oklahoma jobs. A strong, orchestrated response from the Bartlesville community compelled Pickens to end his takeover bid.
As one of the more famous of the corporate-takeover executors, Pickens was on a Time magazine cover in March 1985. The headline: "High Times for T. Boone Pickens: A wily raider shakes up corporate America."
During a lavish 2018 party commemorating his 90th birthday, Pickens was lauded in video messages submitted by Burt Reynolds, Barry Switzer, Warren Buffett, Steve Forbes, George Strait, Ted Turner, Garth Brooks, Mason Rudolph, Mike Boynton, Les Miles and Karl Rove.
During his video message, Texas Gov. Greg Abbott said, "You've been able to get me to do something that I have never done in my entire life, in celebration of this event."
Flashing OSU's "Pistols Firing" hand gesture, Abbott said, "Go Pokes!"
Pickens had friendships with former presidents Ronald Reagan, George W. Bush and Bill Clinton, and with entertainment figures like Reynolds and Warren Beatty.
Well beyond his 80th birthday, Pickens was able to sustain a full schedule of travel and media appearances because of his commitment to daily exercise.
"I'd wake up at 6 a.m., be in the gym with my trainer by 6:30 and in the office by 8," Pickens told the Tulsa World. "My trainer had it pretty good. I did all the hard work. I only gave him a three-word (assignment): 'Keep Boone alive.' "
Rosser was Pickens' chief of staff in 1992-96 and again since 2002.
"I've learned so much from him," Rosser told the Tulsa World in 2018. "He is a whirling dervish of ideas and action. To be a part of that is incredible. It's not for the faint of heart, though.
"It's a little trite to say there will never be another one like him."
T. Boone Pickens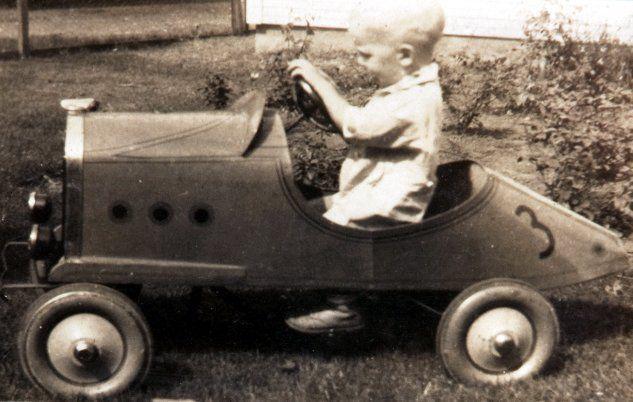 T. Boone Pickens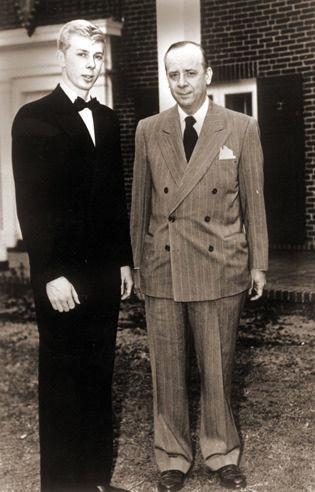 T. Boone Pickens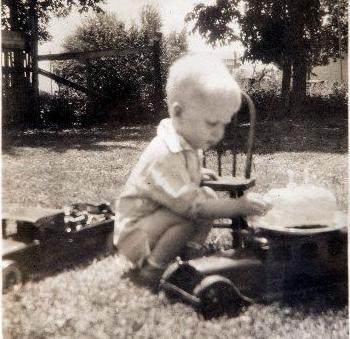 T. Boone Pickens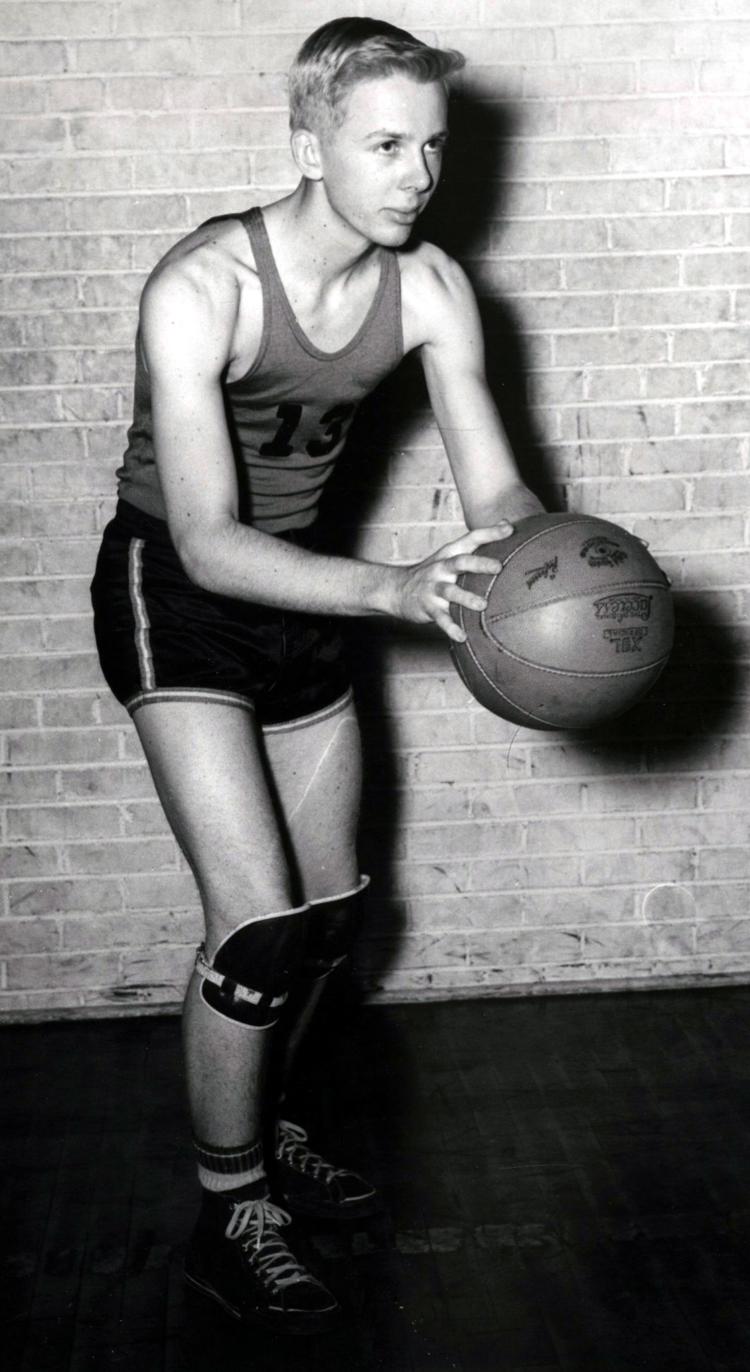 T. Boone Pickens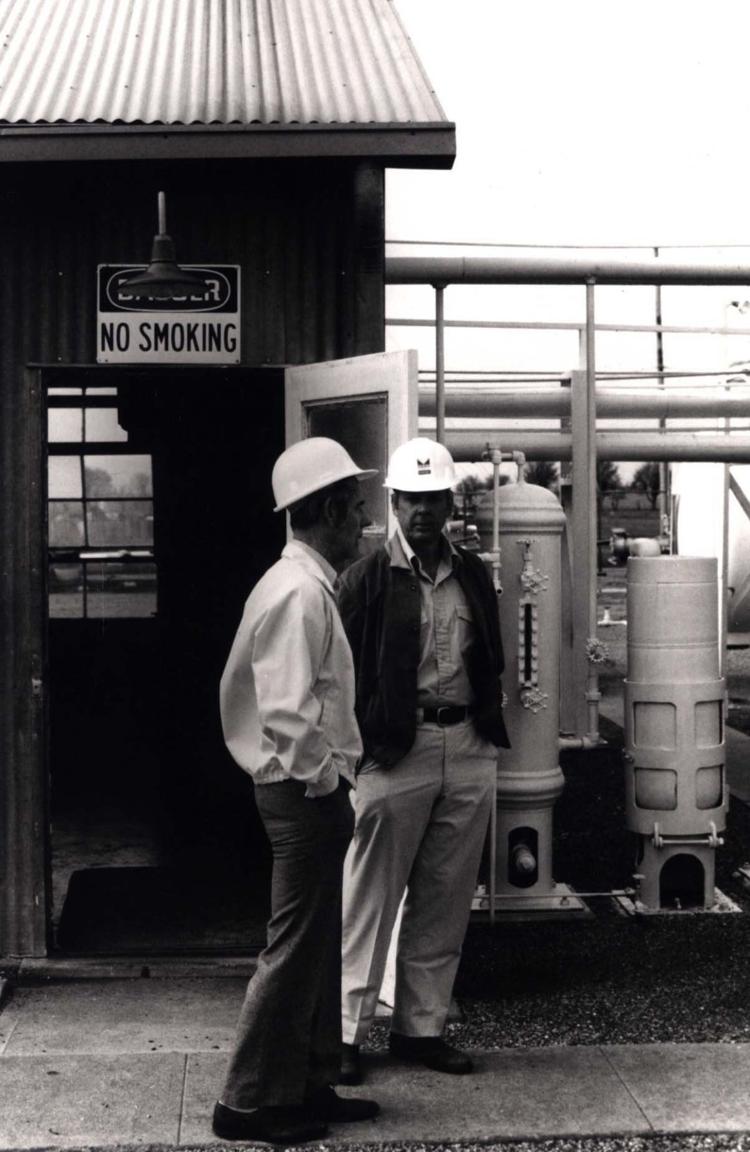 T. Boone Pickens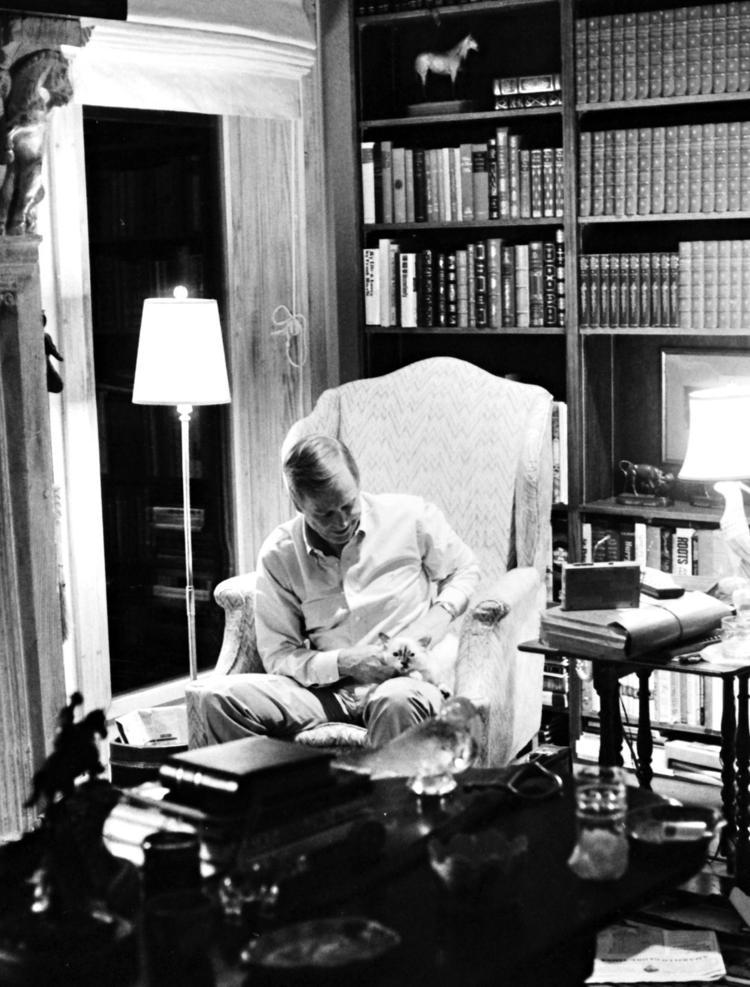 T. Boone Pickens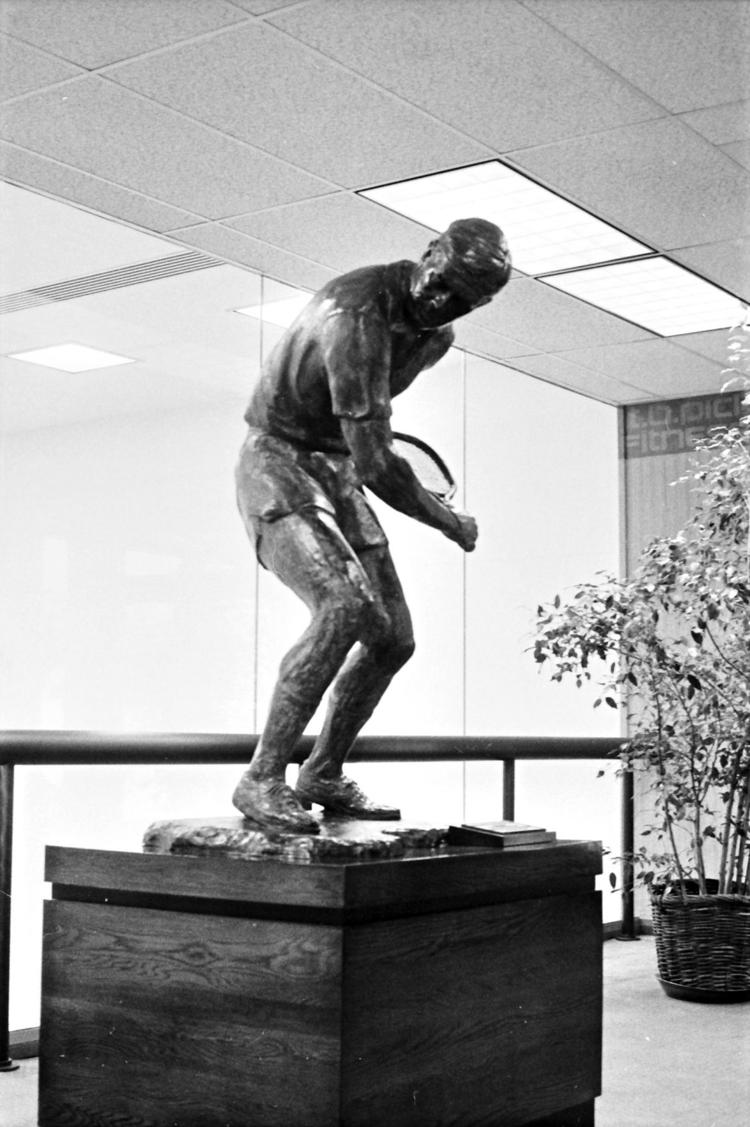 T. Boone Pickens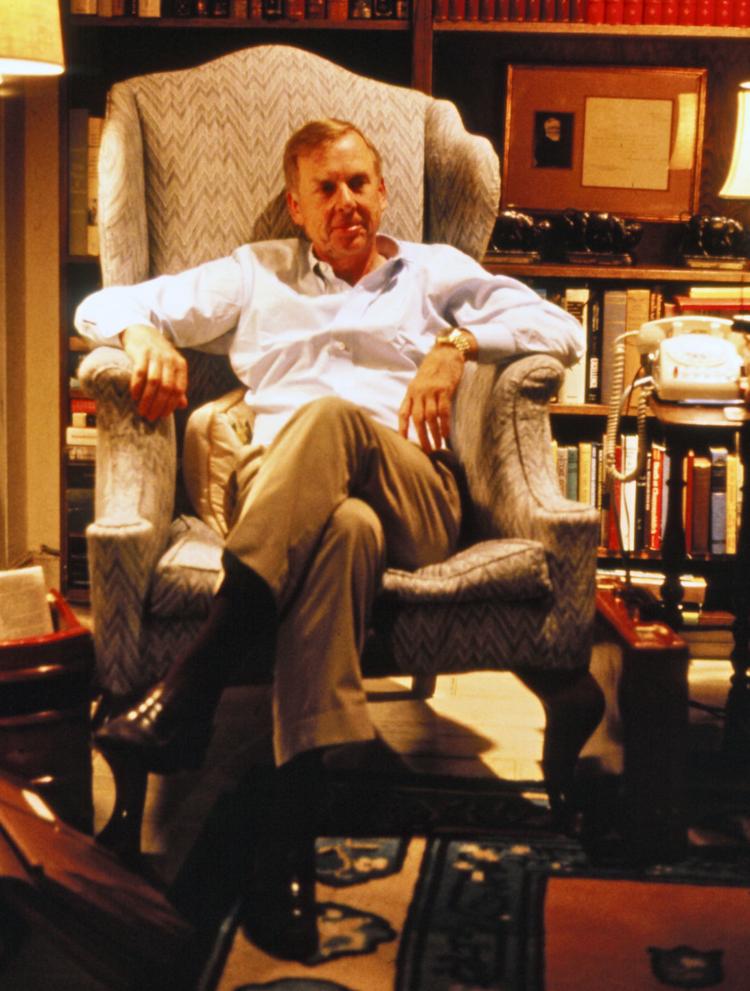 T. Boone Pickens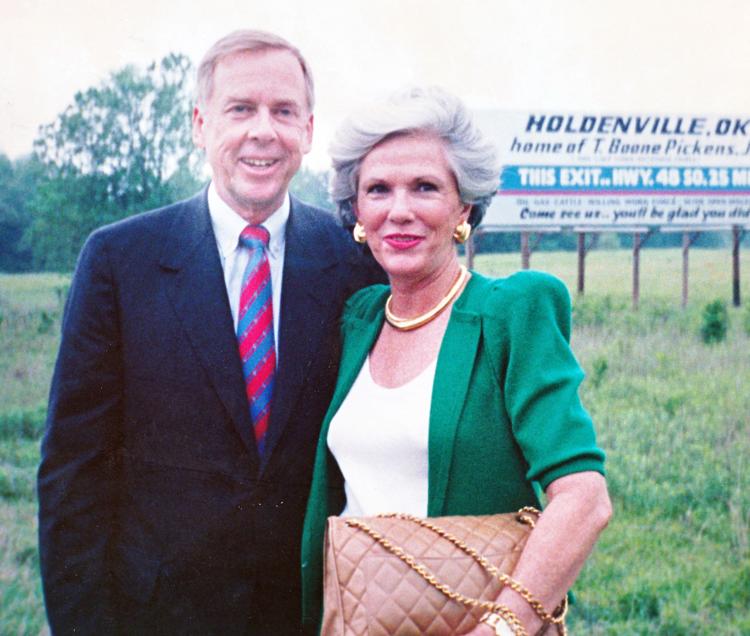 T. Boone Pickens
T. Boone Pickens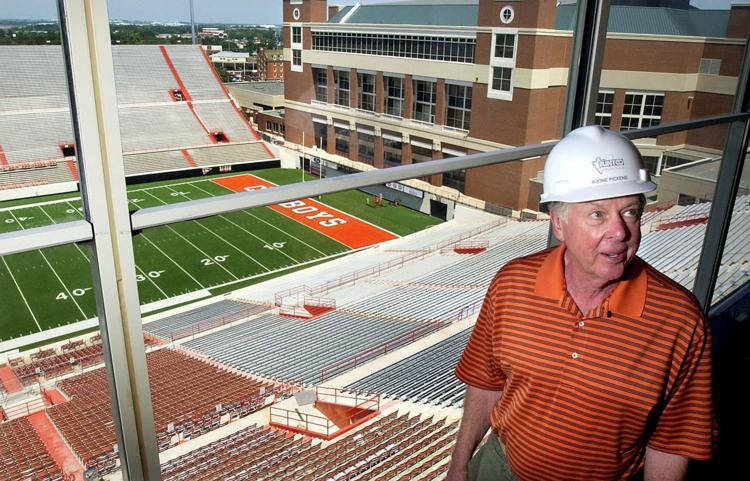 T. Boone Pickens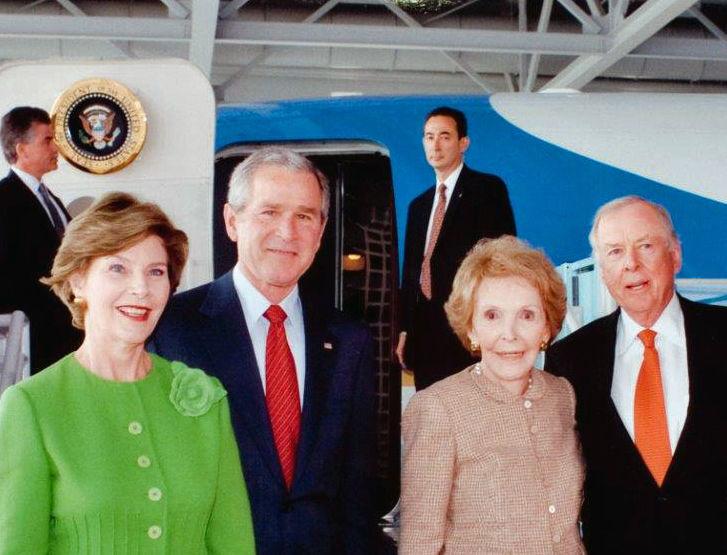 T. Boone Pickens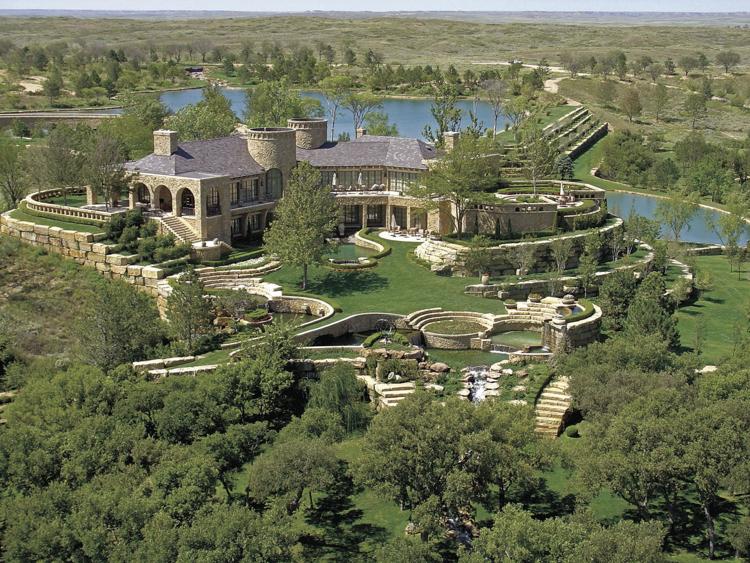 T. Boone Pickens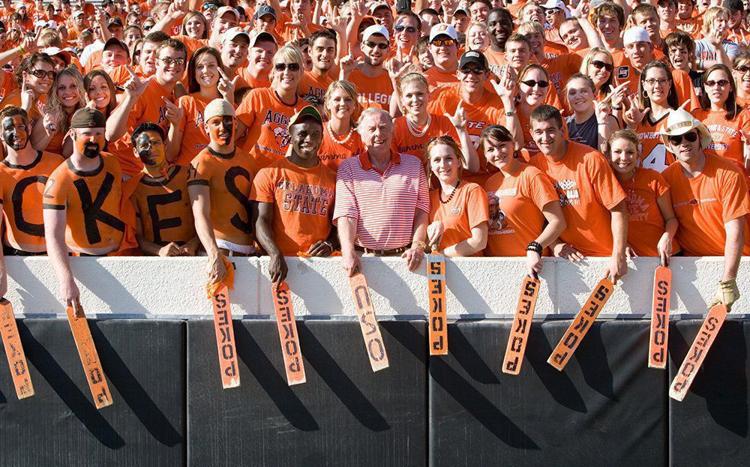 T. Boone Pickens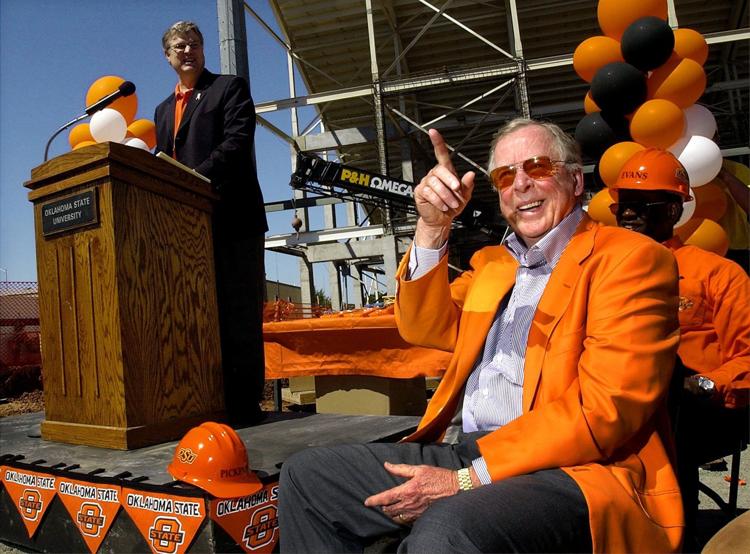 T. Boone Pickens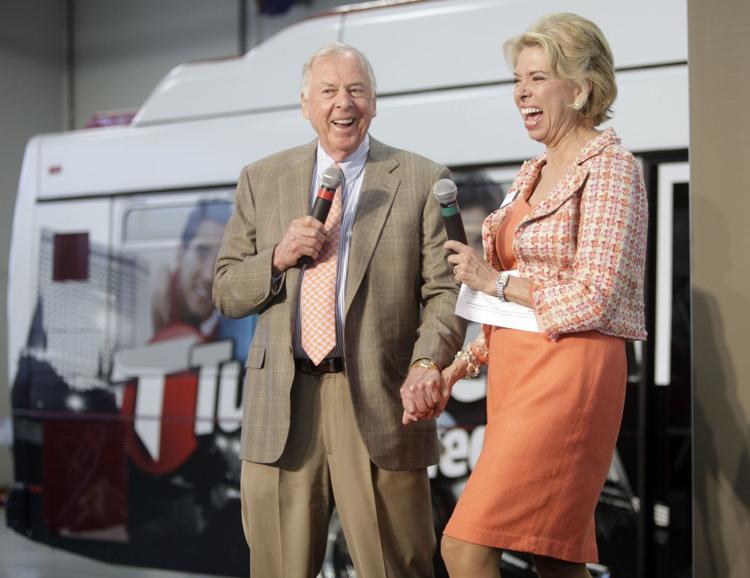 T. Boone Pickens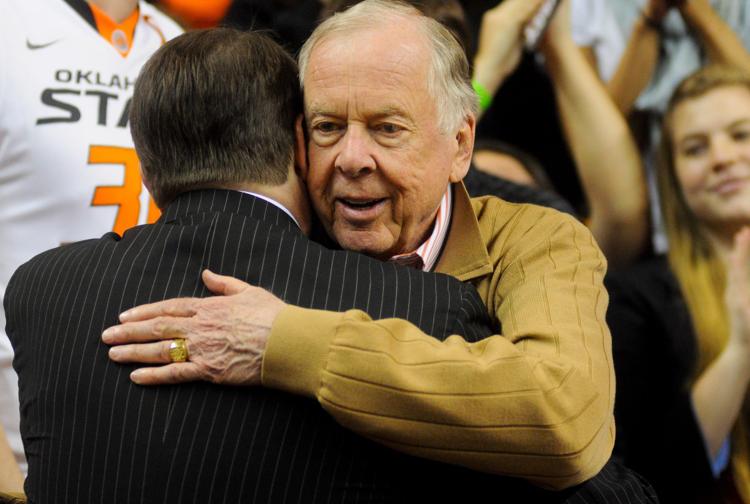 T. Boone Pickens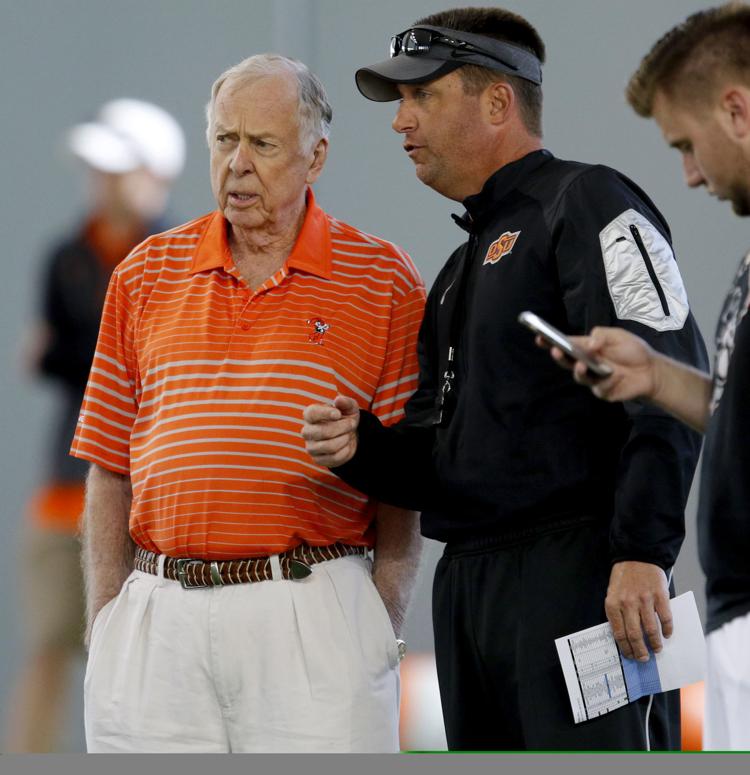 T. Boone Pickens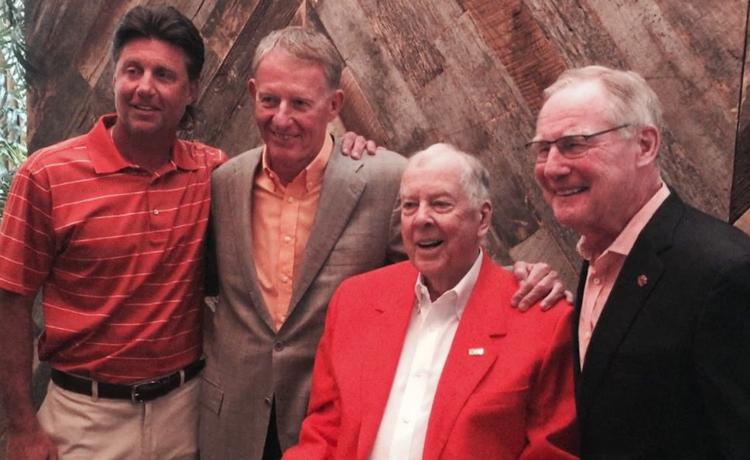 T. Boone Pickens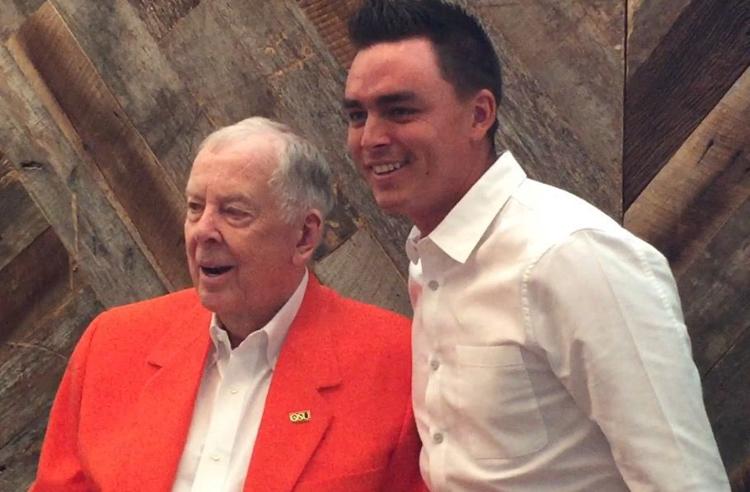 T. Boone Pickens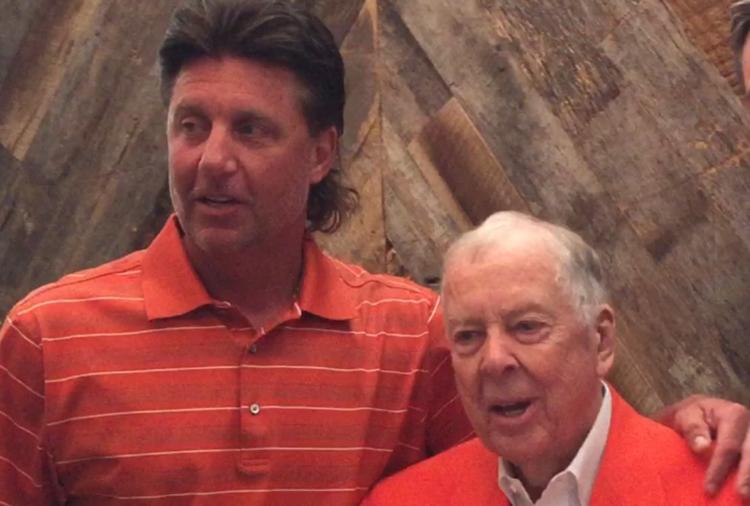 T. Boone Pickens