Some chase storms. Others chase little white balls on a golf course. Wacoans Bradley Linda and Egon Schlottmann chase trains.
By age, three decades separate Linda, 33, and Schlottmann, 76, but the two became great friends, in part, because of their love of all kinds of trains.
"He said, 'Hey let's go shoot some trains,' " Schlottmann said. "So we started, as we say, chasing trains."
Some of Linda's photographs have appeared in Railfan & Railroad magazine.
Using a variety of sources, including social media tips from friends, conductors, the Amtrak website and mobile applications, the pair is able to map and time when certain trains will be in the area.
"There are three or four Facebook groups," Linda said. "Somebody will see a circus train and say it's coming through at such and such time. Those of us that check Facebook will go, 'Oh,' grab our camera and run out the door."
"That's like yesterday," Schlottmann said with a laugh. "He (Linda) called, and I got ready, got my camera. And my wife looks at me: 'Where you going?' And I said, 'oh, we got to chase a train.' "
Both Schlottmann and Linda said their train infatuation started at a young age.
"I grew up in Germany and my first ten years I rode trains," Schlottmann said. "We had a mainline about a mile from our house. It would come through about five or six times a day. It had a shrill whistle. It's just, I can't describe it. It's just real high pitched. That's when my love for trains came."
When he was younger, he was a model railroad hobbyist, until he went to Baylor University, met his wife and promptly packed up his set, he said. Then, 8 years ago, he went to a model railroad club in Temple and met Bradley. After that, a new hobby of train photography and train chasing started.
"I'd been in photography my whole life, but I had never really thought about going out and shooting trains because it had never occurred to me that people were doing it," Schlottmann said. "But I mean there is an underground network where that's all they do. They're train chasers. They chase trains."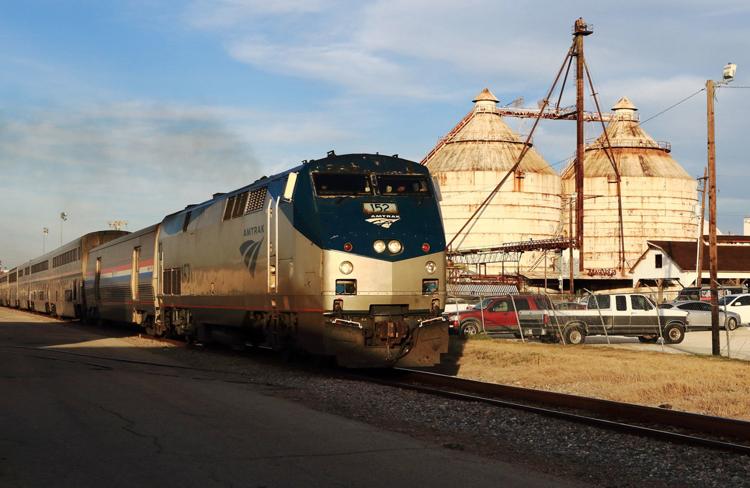 The two can spot the type of train, engine, markings and specifications from a mile away. Linda is a train historian and knows specific details of trains long gone.
He said he was destined to pick up the hobby.
Both his grandfather and great-grandfather worked for a railroad in South Dakota, and his father and grandfather helped put in the miniature train at Lions Park in Waco, he said.
Linda's parents met because of the train at Lions Park.
"There's a photo of me at 6 months old in my dad's arms going around in the train at Lions Park," Linda said. "I didn't have a choice. It was in my blood. I got my first train set when I was 3 and I had a camera by the time I was in kindergarten. I've done it all my life. We'd go and watch trains in McGregor when I was a kid. When I got my pickup, then I could go on weekends and spend Saturday afternoon doing that."
When he and Schlottmann chase, one drives while the other photographs, and they always keep a safe distance from the train tracks. Often they park twenty feet away from the tracks to get the perfect picture.
The pair travels all over the state of Texas to capture the monster machines. Schlottmann has chased hundreds of trains, Linda thousands. Steam engines are their favorites because they almost breathe and come to life on the track, Linda said.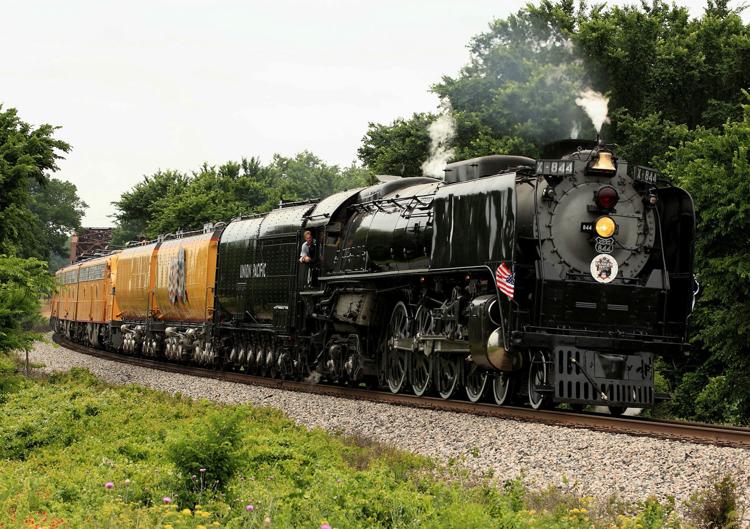 Their favorite train of recent memory was a Ringling Brothers and Barnum & Bailey Circus train.
"I've got pictures of the circus train coming through downtown Waco, and the elephants have their trunks stuck out and around the side of the car," Linda said.
"It had 70-foot cars on it," Schlottmann said. "They haul all the performers, that's where they live. They haul the animals by train. That one I waited for two and a half or three hours north of McGregor to catch the circus train."
On the road, they've made friends chasing trains.
"We went to Palestine to the Texas State Railroad. They got a new diesel engine all repainted and everything," Schlottmann said. "We chased it and in the time of chasing it we met a guy who has chased trains with us and he showed us all different places to go."
"This guy was from Houston and he had no idea we were going to be there," Linda said. "We just ran into him. And we ran into a couple of other people. We ended up eating lunch for two hours catching up, talking trains."
Perfect photos do not always turn out to make their favorite memories, he said.
"Some of my best memories are when I completely blew the picture, the train's coming and I had one shot to get it and I just blew it," Linda said. "It's moments like that where you may not have the picture but you have the memory and the experience."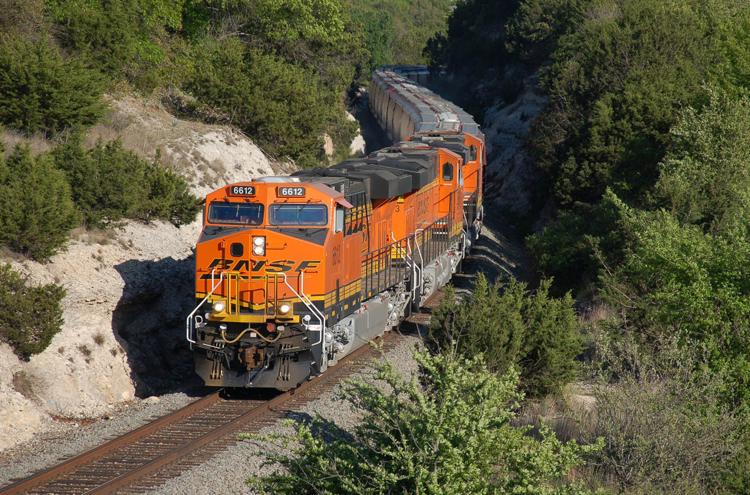 When asked if train hobbies are dying out because of modern competition from video games, television and social media, they dismissed the notion.
"The kids are enthusiastic about seeing the train because it's big, it's a big monster," Schlottmann said. "To any kid, if it's big, it could be a bulldozer or a big truck, its like, 'aw man.' If they're around trains more and more they get that instilled into them, even more so."
Linda and Schlottmann exude excitement when they talk about their hobby.
"People go to the country club, spend oodles of money to chase that little white ball and they get a blast out of it. That's an afternoon for them, but what we're doing is we're out chasing big trains," Schlottmann said. "Most of the time it's always different and we're photographing it trying to keep a keepsake. We've got the real thing. A guy gets a hole in one, most likely nobody took a picture or a video of it. It's just different people have different hobbies. My only regret is that I didn't start photographing trains back when I was younger when those steam engines came by the house."