When Trini Carbajal got a phone call from one of his daughters on the night of Jan. 26, he knew his family was going to change forever.
"I was trying to keep everyone calm," Carbajal said. "First I got a call from a friend of ours who said, 'I think,' and I didn't know who she was talking about at first, but she said, 'your kids' mother got hit.' I didn't know if it was my grandkids' mother, but at first, I didn't realize who she was talking about, but she said, 'she's been hit and I think it's bad.' "
Follow-up phone calls revealed Carbajal's ex-wife, Ethel Riojas, 59, of Bellmead, was hit by a car in a poorly lit stretch in the 3600 block of Bellmead Drive at about 8:40 p.m. Carbajal went to the hospital where the mother of his two daughters and one son was pronounced dead.
"Both my daughters called and were real hysterical, crying, and I headed to the hospital to try to keep everyone calm," Carbajal said. "It didn't hit me hard until I was at her funeral."
For Bellmead's size, an unusually high number of families there have gone through their own version of that night.
According to the Texas Department of Transportation, there have been 23 pedestrian deaths since 2010 in Bellmead, which has a population of 10,715 residents, according to Texas Department of Transportation data. In the same period, there have been 31 pedestrian deaths in Waco, which has 138,183 residents. Bellmead accounts for less than 4% of McLennan County's population of 254,607 but more than 32% of its 71 pedestrian fatalities since 2010.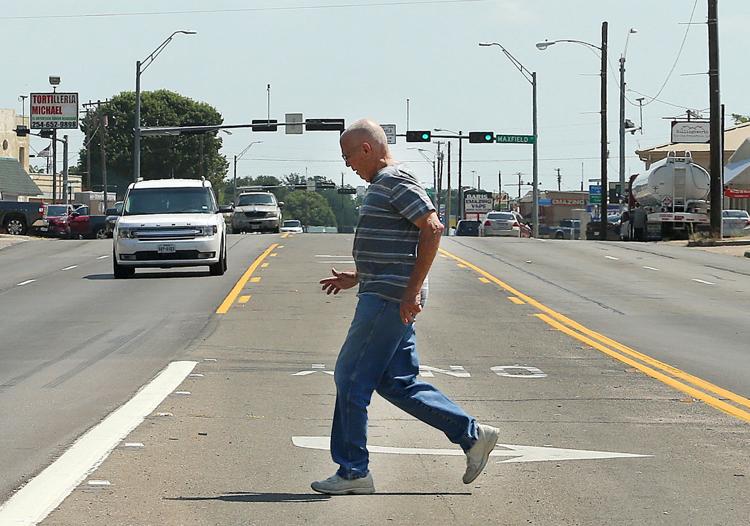 Riojas was trying to cross Bellmead Drive after visiting a convenience store across from her apartment when she was hit. Her shoe and grocery purchases lay scattered across the road after off-duty Lacy Lakeview police Sgt. Amanda Leka saw a car driven by a 16-year-old hit Riojas.
"I knew it was bad when I ran over there and someone threw maxi pads and adult diapers to me to try to stop the bleeding," Leka said. "She looked up at me, and I knew I was going to be the last thing she ever saw."
Leka, who grew up in Bellmead, said she was on date night with her husband when she ran from Sonic to Riojas' aid. She said she immediately went into "cop mode" as she assessed Riojas' injuries in the dark roadway.
"That stretch in Bellmead is poorly lit at night," Leka said. "You really don't have any overhead light, and I think sometimes people think they can beat traffic when they are trying to get across the road. I don't think people don't care, but I don't think it resonates with people until it impacts your family, your children or people you know. You just don't understand it."
Riojas' death was the first auto-pedestrian fatality in the city of Bellmead this year. About three months later, Michael Macy, 62, of Bellmead was hit and killed in the 4700 block of Bellmead Drive, near Lone Star Tavern and Steakhouse.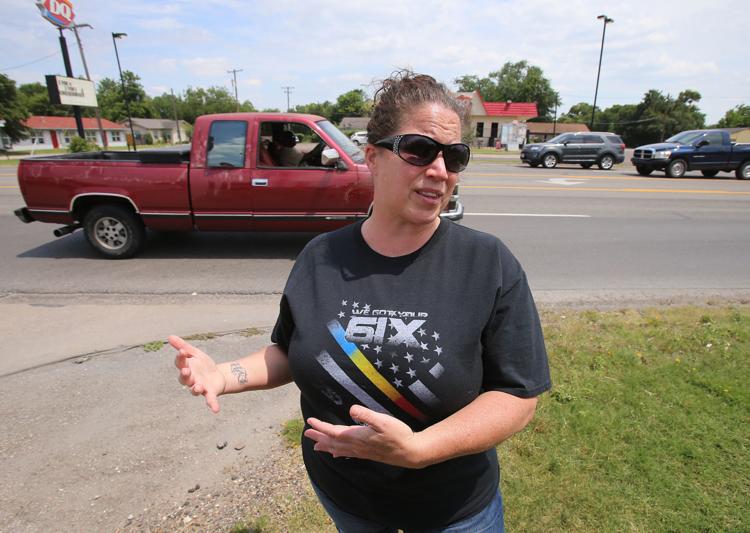 No arrests have been made in either case, but auto-pedestrian crashes have been a persistent problem in Bellmead for years.
Auto-pedestrian deaths have been on the rise nationwide, while Bellmead's unusually high rate compared to other local cities has held steady. According to the Governors Highway Safety Association, 6,227 pedestrians were killed on U.S. roads last year, the most in any year in almost three decades, according to preliminary data.
Increased pedestrian traffic, unfriendly infrastructure, unsafe driving behaviors and a lack of educational programs are factors for the increase in auto-pedestrian deaths, according to the association.
In Bellmead on Friday, Mayor Travis Gibson, who took the role last month, stood in a walkway on the side of Bellmead Drive near where Riojas was hit.
"I drove this stretch of roadway last night, and as you can see, if you step even a foot out off the side, you are in the lane," Gibson said. "One fatality is too many and my condolences go out to the families of those that lost loved ones, but I also empathize with the driver's families, because it always impacts both families."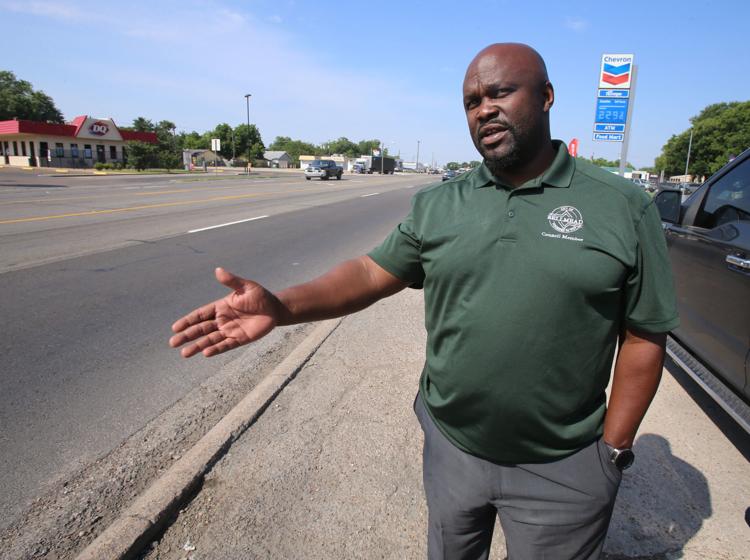 After researching traffic trends in the city, Gibson is working to assemble a community committee to address pedestrian and public safety needs as the city continues to grow, he said. He said he knows pedestrian safety is a concern citywide, particularly on Bellmead Drive.
"One thing I am going to do personally is that I am going to initiate a committee to make people aware and promote public safety awareness, because that is the number one thing on my priority list as the mayor of Bellmead," Gibson said.
Interim City Manager Yost Zakhary said the impact of auto-pedestrian deaths for residents and city officials is keenly felt.
"Too many people are getting injured and killed in the city of Bellmead as they are walking or riding bikes," Zakhary said. "I do not know why, but the safety of the citizens of Bellmead are of the utmost importance to the city. We are taking our data and our analysis and we are getting with our police department and TxDOT to see if we can come up with an education plan, public relation plans and a safety plan. One person getting killed is one too many."
Bellmead police Lt. Brenda Kinsey, who oversees community service resources for the department, said there have been six pedestrian incidents so far this year, some of which were minor. Police work to promote school-based programs and public programs to encourage safe choices.
Some problems, however, seem to have been built into the streets themselves, officials said.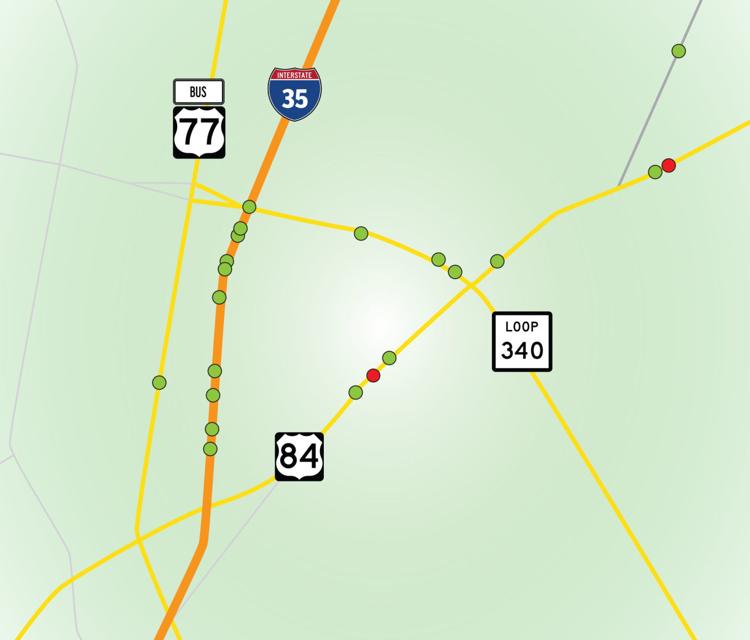 Staff with the Waco Metropolitan Planning Organization compiling a long-range plan for pedestrian and bicycle infrastructure have mapped out every streetlight, crumbling sidewalk and bike lane in the county, documenting countless deficiencies and hazards for pedestrians.
The plan also maps out something Bellmead residents have known for years: Most of the city's pedestrian deaths happen along three major thoroughfares that cut through the city, Bellmead Drive, Interstate 35 and Loop 340.
MPO Director Chris Evilia said Bellmead's lack of sidewalks, crosswalks and streetlights contribute to the problem, but the speed limits on those major roads may be the biggest factors.
"Speed kills," Evilia said. "A lot of studies show that if you're in the 20 mile per hour range, it's probably survivable if you get hit. 30 is probably marginal. Anything above 30, not likely."
On Bellmead's most deadly roads, the speed limit is 40 mph or higher. In terms that make the danger for pedestrians more obvious, a car traveling 40 mph covers almost 60 feet in a second.
Evilia said that, like most of the county, Bellmead started out as a rural community and grew during the 1940s, leaving it with outdated infrastructure that favors cars over foot traffic. Waco has a similar history, but the larger city has more sidewalks and lower speed limits in areas with heavier foot traffic.
Evilia said TxDOT's Interstate 35 project will include sidewalks along interstate frontage roads, but the bulk of injuries and deaths come when pedestrians attempt to cross the interstate. Several pedestrian incidents on I-35 have happened near a cluster of restaurants and stores in Bellmead, including Walmart. Its distance from underpasses make crossing the interstate along cross-roads a mile-long endeavor, and the public transit line takes about an hour to travel from one side of the interstate to the other.
Inadequate lighting and long gaps between signalized crossings add to the danger.The MPO found that more than three out of four auto-pedestrian collisions in Bellmead happen in low light or at night, with only 23% happening in daylight. Evilia pointed to a handful of collisions on Loop 340 as an example.
"It's certainly not high traffic, like a Walmart would be," Evilia said. "It's such a difficult roadway to get across. There's no street lighting at all, no signals. It's a really wide expanse. It may be just that those that try to cross are generally not successful."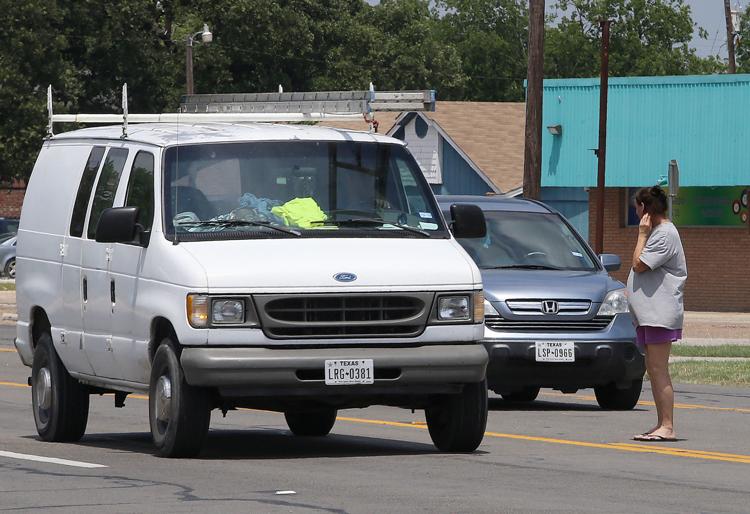 The city of Waco passed an ordinance requiring certain kinds of new commercial development to include sidewalks. While Waco's progress is patchwork at best, it is still progress, Evilia said.
"That's starting to have an impact now, and you're starting to see some newer areas that have developed," he said.
Taking a broader view than Bellmead's issues, the biggest predictor of pedestrian death is volume, said Kay Fitzpatrick, a research engineer with the Texas A&M Transportation Institute's Traffic Operations and Roadway Safety Division. When the vehicle and pedestrian volumes increase, expect more crashes.
"There is research trying to get at those questions, but the basic problem is still there," Fitzpatrick said. "We're having more pedestrian crashes, so what can we do to try to minimize those crashes?"
Fitzpatrick's research into new traffic devices points to some possible solutions, and cities have some basic tools at their disposal to make pedestrians safer, she said.
"Now you're starting to get into the political will," Fitzpatrick said. "You need an advocate. You need someone who believes in that philosophy. That's what happened in Austin."
As more and more people in Waco are walking to get around town, the city is applying for grant funding to get its sidewalk network up to speed.
Lighting, signage, crosswalks, signals and wide medians can make all the difference. Narrower streets, markings and signs all make a driver more likely to yield to someone on foot, and not all medians are created equal. A median at least 4 feet wide can serve as a "refuge island," meaning a pedestrian can safely stand there as they navigate traffic.
"An 18-inch curb is not a pedestrian refuge," Fitzpatrick said. "It may be dividing the two travel directions, but if a pedestrian cannot comfortably stand in that space, it's not considered a pedestrian refuge."
For the city of Bellmead, Gibson said he envisions a public committee comprised of eight to 10 residents who will voice their concerns to generate ideas about needs the city could meet, possibly including better lighting, accessible sidewalks, roadway crosswalks and other design plans.
Zakhary said meetings with TxDOT to discuss roadway improvements are expected to be scheduled, and he hopes education programs will make a difference.
"What value do you put on a life?" Zakhary said. "Every person that is killed or severely injured is somebody's brother, son, mother, daughter, loved one that means a lot to someone. If we can avoid one fatality or one injury, this city will be successful."