Judge Gary Coley Jr., McLennan County's juvenile court judge, said he desperately looks for ways to keep from having to commit teen offenders to troubled state-run youth facilities.
He said he and local juvenile justice officials do everything they can to find alternative placements for young offenders, whether they are sex offenders, require substance abuse treatment or are habitual runaways. Committing a teen is a course of last resort, Coley says.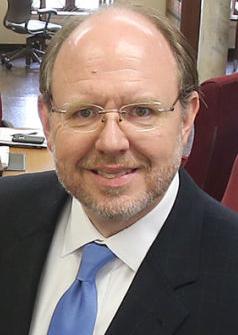 Rampant sexual abuse and other problems inside Texas' youth lockups forced the state to orchestrate major reforms to the scandal-plagued juvenile justice system in the past decade. Improvements continue to be made, officials say, while juvenile populations in state custody are dwindling dramatically as the state has closed 10 lockups over the past 10 years.
However, the 428 youthful offenders committed to three of the state's five remaining juvenile prisons, including one in McLennan County, face some of the highest rates of sexual abuse in the country, according to a report by the U.S. Department of Justice.
An analysis of the report released by the department's Bureau of Justice Statistics estimates about 7 percent of youth in juvenile lockups nationwide reported they were victims of sexual assault in 2018. That's down from 9.5 percent in 2012, the last time the bureau studied the issue.
However, at the McLennan County State Juvenile Correctional Facility in Mart and the Gainesville State School, one in six offenders detained reported sexual abuse. At the Ron Jackson State Juvenile Correctional Complex in Brownwood, 14 percent of offenders there reported being coerced or forced into sexual activity by staff or other youth.
Texas Department of Juvenile Justice spokesman Brian Sweany noted that while the report is new, the survey period for the offenders was April-May 2018, more than a year and a half ago.
New TJJD Executive Director Camille Cain started her new job in January 2018, in large part because of widespread abuses reported at the Gainesville campus, Sweany said.
"TJJD has made youth safety its priority, so we are looking closely at these findings and comparing them with our numbers to ensure that we are addressing concerns in the most thoughtful way," Sweany said. "(Cain) has spent her time developing the reform strategy called the Texas Model, and it involves, among other things, increasing capacity at the local level, reducing population in the secure facilities, infusing trauma-informed care into all of our campuses and keeping youth as shallow in the system as possible and as close to their communities as possible. This is a sea change for the agency. We are focused on treatment and rehabilitation, not punishment."
Since the survey, TJJD has implemented body-worn cameras for all direct-care staff; upgraded facility cameras; hired new youth safety managers at each of the five secure facilities; appointed new superintendents at the three facilities on the list; and implemented a new system where complaints from youthful offenders go directly to the Office of Inspector General without staff involvement.
Sweany said that while the agency requested $72 million for reforms and upgrades to the system, the Legislature approved $27 million. Still, he said, the agency has launched an aggressive new staffing recruitment program, while population declines continue.
"The shrinking population trend continues," he said. "The previous fiscal year was down 6% and our levels are at historic lows, which allows us to have safer environments with better staffing ratios."
Still, problems persist. The Texas Observer reported that during the survey period for the BJS report, ombudsman staff visiting the McLennan County lockup reported sexual activity among youth, as well as "bullying, extortion, and assaults" and "critically low staffing levels [that] continue to affect every aspect of the daily operations and programming."
Ombudsman reports filed since the BJS survey ended show the facilities still suffer from severe understaffing, to the extent that some inspectors felt unsafe during site visits, the Observer reported. In February 2019, guards at the McLennan County lockup reported working 14- to 17-hour shifts. One guard reported urinating on herself because she couldn't leave her post to use the restroom.
In October, a male guard at the McLennan County facility was arrested after he allegedly coerced a teenage boy to perform oral sex on him. Also in October, 17 offenders and one employee at the McLennan County facility were indicted on a variety of felonies, including charges that arose from violent beatings during robberies inside the state-run facility.
Nine were charged with with engaging in organized criminal activity, a first-degree felony offense; and three were charged with assault on public servants.
Sweany said at the time that some of the organized criminal charges stem from a violent incident June 29, when the defendants were left alone and unsupervised in a day room. The defendants are accused of assaulting and robbing another youthful offender.
The employee accused of allowing the assault to occur was charged with official oppression.
The new BJS report has sparked outrage among Texas lawmakers, the Observer reported. However, State Rep. Charles "Doc" Anderson, R-Waco, said he was not aware of the report and has heard no complaints about the operation of the Mart or other TJJD facilities.
State Rep. Kyle Kacal, R-College Station, whose district includes the Mart juvenile lockup, did not return a phone message placed last week seeking comment.
The Observer reported that State Rep. Harold Dutton, D-Houston, who chairs the House oversight committee for the juvenile justice system, vowed to "get to the bottom of this," saying in a statement, "we have no choice but to root out the evil in the system."
State Sen. John Whitmire, a Houston Democrat who chairs the Senate oversight committee, told the Observer he was dismayed.
"I think the campuses are out of control, the system's dysfunctional and very dangerous," he told the Observer. "I'm frustrated; I don't know what it's going to take. My worst fear is that it's going to take a loss of life or lives to change it."
Coley, who serves on state juvenile justice boards, is aware of the challenges faced by TJJD and says he and others are trying to contribute to the declining population by finding alternative placements for young offenders.
"We aggressively seek placements," the judge said. "There is a concerted effort to try to place the kids. Once they go to TJJD, we don't have any control over them. They come out and they are on TJJD parole. If they get alternative placement, they are on probation and we have control over them."
Coley has committed five youth to TJJD facilities so far in fiscal year 2019, which started Aug. 31. In FY 2013, 17 were committed; 10 in FY 2014; 16 in FY 2015; 18 in FY 2016; 24 in 2017; and 17 in FY 2018.