Haunted for more than a decade by a framed woodcarving of a young man with arresting eyes, Waco resident David Gradel continues to search for answers.
Who is Tony Brunner? Why does he need prayers? And how did this oversized art end up in a Waco basement 40 years after its creation in Italy?
After years of Gradel's sleuthing and restoration by the Italian woodcarving studio that originally produced it, Tony Brunner — at least the image attached to his name — is back in Gradel's care and the subject of a Facebook page created in his name.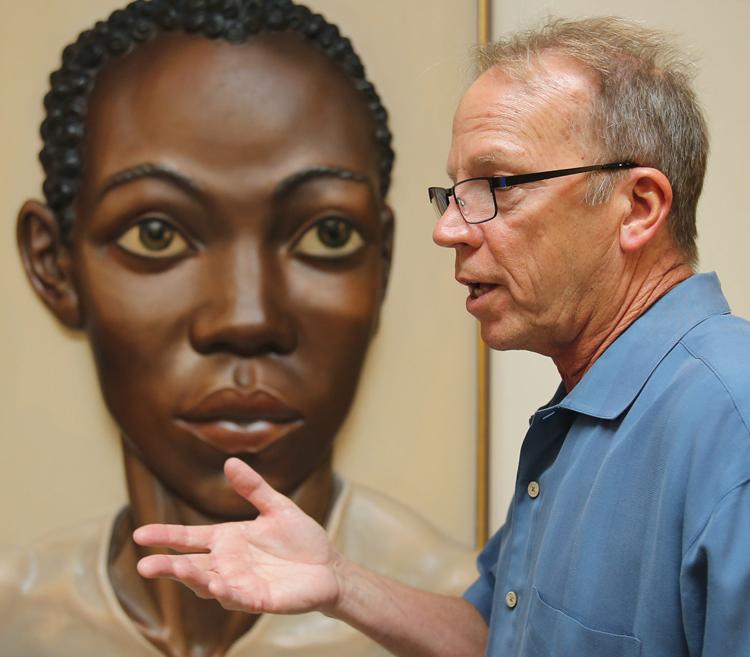 Tony Brunner, as Gradel now calls the art, is the bas-relief of a young black man with large hazel eyes, carved from a single piece of linden wood and mounted on a roughly 5-and-a-half-by-4-foot panel. At the bottom, a letterbox reads, in gold letters, "In memory of Tony Brunner. Pray for him."
"Even in its weathered state, it caught my eye and attention," Gradel said. "At this point, I think it drew me in."
Gradel, 67, recently retired from his Gradel Printing Inc. business.
His quest to find out about Tony Brunner began in 2001 when a friend and flea market trader visited a garage sale of items outside of the rectory of St. John the Baptist Catholic Church at 1312 Dallas St. The dealer, whom Gradel declined to identify, asked to see more and was given permission to look in the basement of the rectory, an old brick building now thought to be the 1850s home of McLennan County's first chief justice, James F. Davis.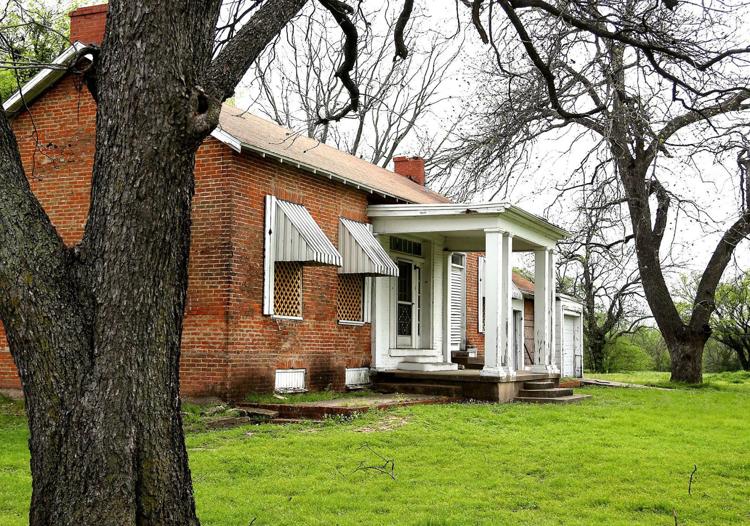 The church, built in 1954, acquired the building for use as a rectory, then used it as storage space after priests decided to live elsewhere in the 1970s.
The trader was startled to see the oversized portrait in the dark basement, but bought it and, thinking it might have value as art, invited Gradel to take a look, Gradel said. Even with paint flaked off and chips in his face, Tony Brunner commanded attention.
Gradel persuaded his friend to keep the framed panel until he could find some information and started his search. No one at the St. John the Baptist recalled seeing the panel in the church, and the name Tony Brunner rang no bells.
Written in pencil on paper attached to the panel's back, however, was the artist's name, Vincenzo Mussner. That led the Waco printer to the Mussner G. Vincenzo Ars Sacra studio in Ortisei, Italy, a woodcarving shop specializing in sacred art.
Gradel traded emails with Gregor Mussner, the sculptor's son, and while the senior Mussner, now in his 80s, recalled working on the sculpture around 1960, he could not remember the original client or where his studio shipped Tony Brunner when finished.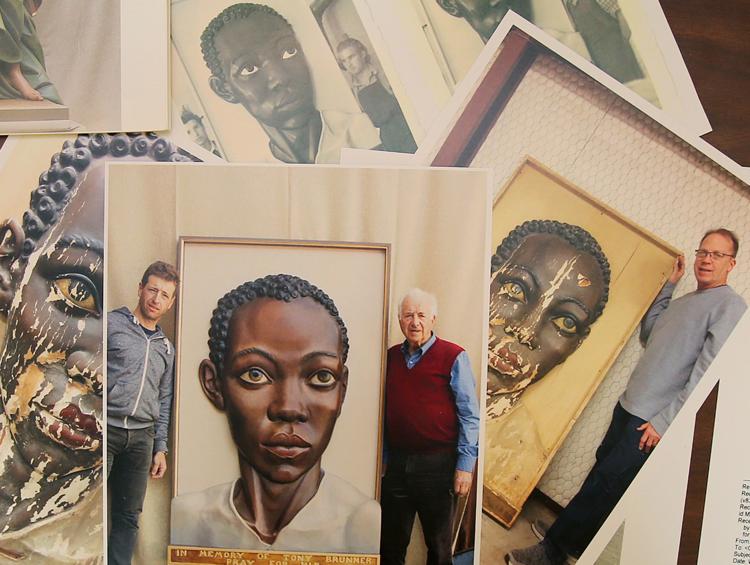 The work's size, framing and apparent religious connotations, plus the figure's plain white tunic, suggested a church, possibly a Catholic church, might have been Tony Brunner's original destination. Was Tony Brunner the young man depicted? A respected parishioner? A folk saint?
"Somebody spent a lot of money in 1960 to commission it and have it come to the United States," Gradel said.
The trail apparently running to a dead end, Gradel turned his attention back to his business. Tony Brunner remained in storage, but his hold on Gradel resurfaced years later when Gradel and his wife started attending St. John the Baptist two years ago. Helping clean out the rectory's basement reminded Gradel of its resident from 16 years ago, and he could not shake the thought.
"Every Sunday I'd go to church and be reminded of him. I was being called," he said.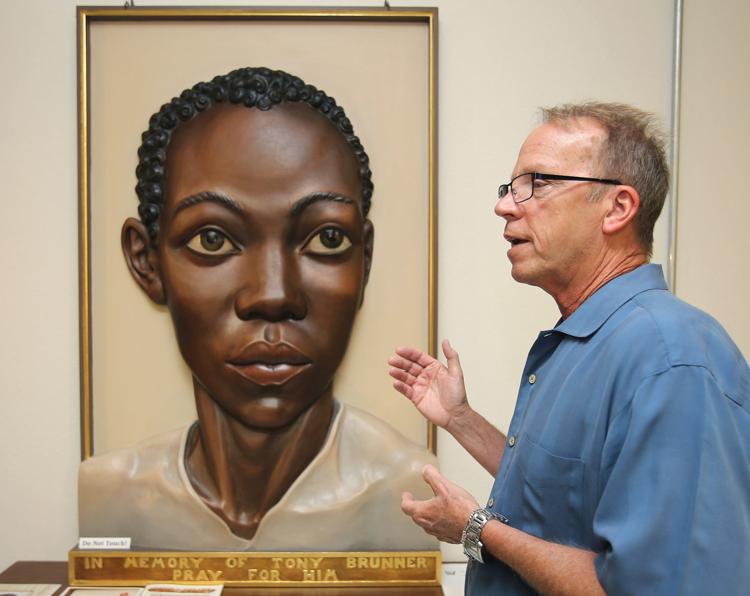 Gradel bought Tony Brunner from his friend, and in February, at considerable expense, shipped the artwork back to the Mussner Studio, where Mussner and his son restored it. The retiree declined to say how much it cost, but a 2002 email from the Mussner Studio priced the restoration work alone at $5,000.
Tony Brunner came back to Waco last month. Restored and resting in an undisclosed Waco location, it retains its captivating pull, and its mystery.
Gradel is telling his story, hoping others might have clues to the sculpture's history and identity. He has set up a Facebook page and welcomes any information submitted there. Gregor Mussner also has queried followers on his Facebook page.
Tony Brunner's destiny will not be in a flea market, but Gradel could see him in an art gallery, a church or used in some way to help St. John the Baptist's parish hall fund.
"I don't know if there's any interest in seeing it," he said. "I feel like an adoptive parent, but I don't know who adopted who."