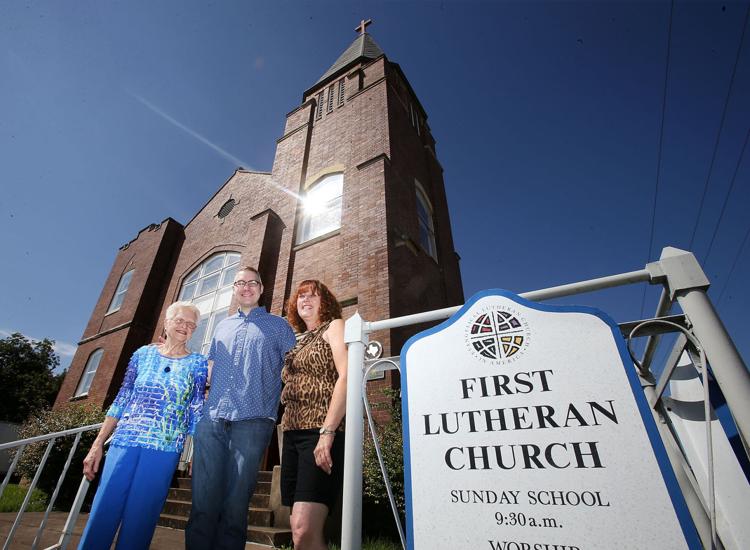 Joyce Heckmann generated a lifetime of memories inside the 133-year-old First Lutheran Church of Waco.
At age 94, it's fair to say she has more memories vested in the historic structure than anyone else in the aging and dwindling congregation.
Her father, Ener Nelson, owned a lumber yard and planing mill and helped other Norwegian immigrants build the current church at 10th Street and Jefferson Avenue 100 years ago.
She was baptized there in 1923. She and her husband, Fred Heckmann, a New Yorker she met when he was stationed at the former James Connally Air Force Base in Waco, were married at the church in 1943. Her children and grandson were baptized there and her husband's funeral was held there.
Through the years, there were countless Christmas celebrations, church-wide smorgasbord dinners, Sunday school classes, Vacation Bible Schools and more.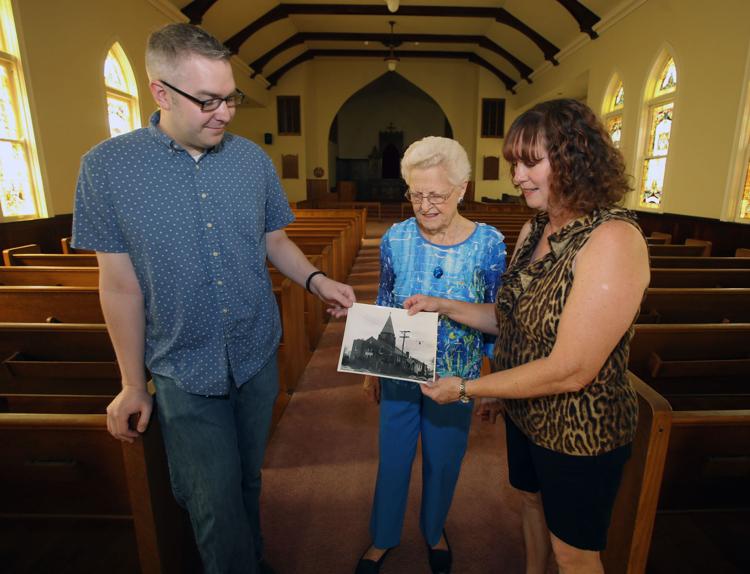 But while the years have been kind to Heckmann, they have taken their toll on the aging church building and congregation, members say. The once-vibrant church family boasted 450 members, requiring an extensive expansion project that more than doubled the size of the building in 1958.
Now, members say, they are lucky to have 40 worshipers on Sunday morning. Members recently came to the painful but practical realization that their smallish group could no longer support such a large building.
So they voted to sell the property — Texas Historical Commission landmark medallion and all — to Christ Church Waco, an up-and-coming Anglican congregation that has met in least 10 temporary locations since it was formed in 2009.
The two churches closed the deal June 27 and First Lutheran conducted its last Sunday morning service there on July 2. More than 100 people attended the final service, including former pastors and past members.
"We had a couple of services lately where we all had the Kleenex boxes out," said longtime church member Phyllis Olson as she helped clean out the church earlier this month. "It's going to be really hard to leave."
Austin Nickel, a lifelong Lutheran who graduated from Truett Seminary at Baylor University, has been minister of the church for about a year. He said it is exciting to move forward as First Lutheran congregation plans for the future.
Many congregations in similar situations would just pack up and call it quits, he said. But not this bunch.
"It is just a great group of people," he said. "It is an aging congregation but we are looking toward new developments."
Heckmann, whose father came to Texas from Norway with his parents, Magnus and Ingeborg Nelson, in 1869, said the sale of the church building is bittersweet. At 94, Heckmann still delivers Meals on Wheels with her son, and has served in many capacities at the church, including deacon and a member of the choir.
"There are just so many memories here," she said. "Sitting on the front pew with my family. My father helped build this sanctuary. I can look in a lot of places here and see his work."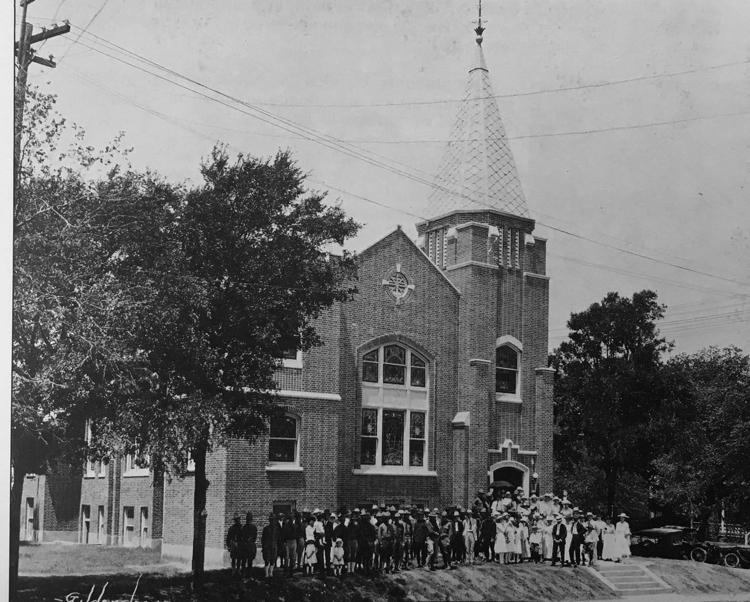 The original church for Norwegian immigrants in Waco was built in 1884 and called Ebenezer Skandnaviske Menighed. When the current sanctuary was built in 1917, it replaced the old structure and they changed the name to First Lutheran Church of Waco. The church also phased out Norwegian language services, according to church history archives.
The membership will meet temporarily now at Connally-Compton Funeral Directors on West Waco Drive until plans for a more-permanent location are finalized.
"We hate to leave such a beautiful sanctuary, but at the same time the building needs a lot of work and we just don't have that many members that need such a large building," said Glenda Bain, First Lutheran church council president. "We are very excited that Christ Church is going to fix up the building and continue to use it as a worship area. The building is still there and sometimes you just need to let go. So we are looking forward to where we are going next and what we are continuing to do. Sometimes you need to make a change."
Heckmann agrees, saying that fiscal responsibility and the church's mission are as important, if not more so, than the struggle to preserve the historical integrity of the building.
"I think it is better stewardship, a better use of our funds," Heckmann said. "We were withdrawing money every month to pay bills from our endowment fund and I don't think that is wise. The congregation can't support the ministry, so if everything you take in is going to keep you in those walls, that is not good stewardship because the ministry is what you do outside those walls."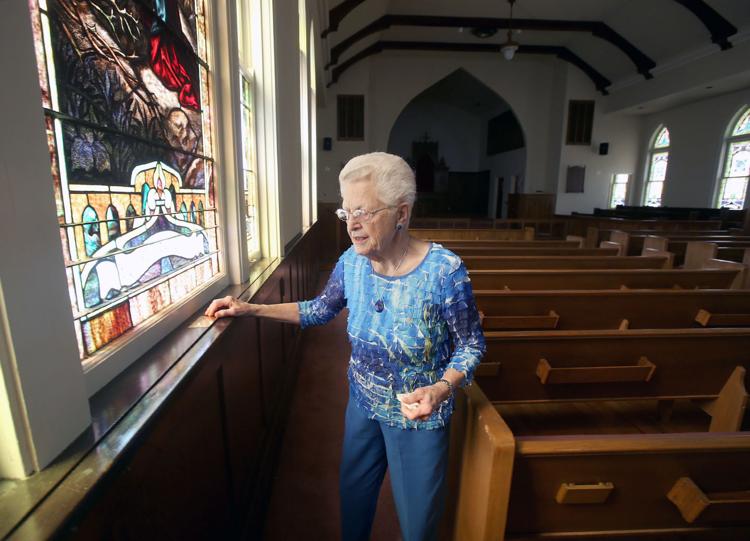 Father Lee Nelson, pastor of Christ Church Waco, said his growing church is looking forward to "putting down some roots" at the new location after meeting for the past eight years at the Junior League House, the Clifton House, the Dr Pepper Museum, the chapel at First Baptist Church and other locations.
Nelson said the church currently has more than 200 members, adding that the congregation has grown 70 percent annually for the last three years.
Christ Church likely will spend more than $200,000 on the former First Lutheran building before the congregation moves in, including asbestos abatement, major heating and air-conditioning repairs, new flooring, ceilings and light fixtures and painting, Nelson said.
He said the church is fortunate that included in the deal were the sanctuary's beautiful stained-glass windows, which Bain said have been appraised at $500,000.
"Mostly, we are trying to preserve the church's architectural and historical value without making major changes to it," Nelson said. "The way it was built suits our form of worship really well. We are really glad to be able to use the sacred space and be able to use it that way for many decades to come, and to use it the way it was intended."