Murray Watson Jr., a longtime state legislator, lawyer and champion of higher education in his native McLennan County, died Tuesday. He was 86.
Watson, a Waco-area native, was a prominent Democratic figure in the Texas Legislature from 1957 to 1973, serving first as a representative then state senator.
His signature legislation created the James Connally Technical Institute, now Texas State Technical College, a Waco-based institution with 10 campuses around the state.
Watson earned a bachelor of business administration degree from Baylor University in 1952 and a juris doctor from Baylor Law School two years later.
In 1956, he was elected state representative of the McLennan County area. He worked on Lyndon B. Johnson's presidential primary campaign and his Senate re-election bid in 1960. When John F. Kennedy won the nomination and selected Johnson as his running mate, Watson joined the campaign of the young Massachusetts senator, reluctantly at first.
But Kennedy and his wife, Jackie, won him over in a backstage chat at a Dallas convention, and Watson went to work persuading skeptical Texans to vote Kennedy.
"He had a warm personality, and he was an eloquent speaker, a good man to be a salesperson for the Democratic Party and for the country," Watson said.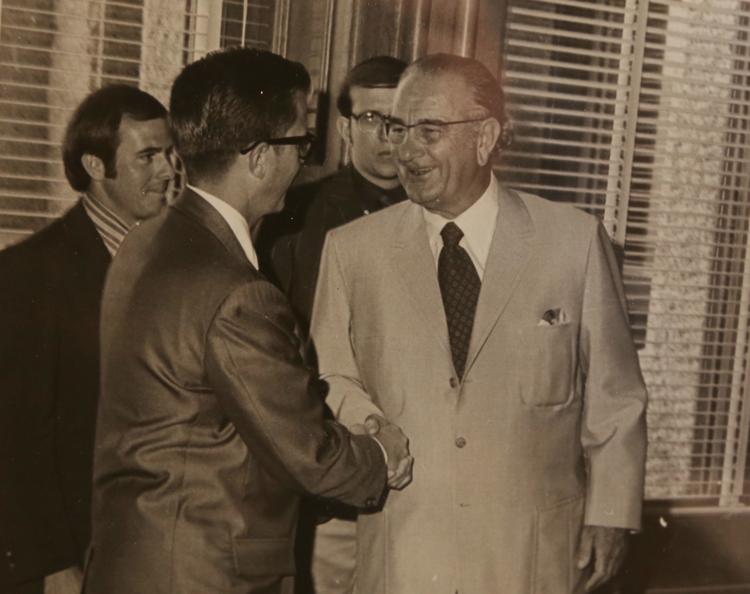 In 1963, Watson was elected senator of Texas' 13th District, which included McLennan, Bell, Milam, Falls and Limestone Counties. He served 10 years and was Senate president pro tempore in the 61st Legislature in 1969.
As senator, he introduced the legislation that set the foundation for TSTC. The James Connally Air Force Base closed at the end of 1964, and city officials braced for tough economic times as thousands of jobs and military families were set to leave.
Focused on workforce
Ford dealership owner Jack Kultgen and Tribune-Herald editor Harry Provence met with Gov. John Connally, and the James Connally Technical Institute was soon born out of Watson's bill.
"A trained workforce became more of an issue than lower taxes, the population and transportation," Watson told the Tribune-Herald in 2015. "When they closed the air base, that was a natural to try and take that over or get it as a possible site for either a junior college or vocational tech."
Watson served as general counsel at the college for 26 years. The student recreation center bears his name now, and the culinary arts center is named after his wife, Greta.
"As a senator, Murray Watson filed the bill in the Legislature that created TSTC, and in the five decades since he's been perhaps our biggest supporter," TSTC Chancellor Mike Reeser said. "TSTC will be forever grateful to him. With Murray's passing, Texas has lost a legend."
In 1976, Watson helped found the Brazos Higher Education Service Corporation, Inc., with then-Baylor President Abner McCall. The organization has financed more than 2 million student loans. Watson has also served as trustee of the McLennan Community College Foundation.
"I have always believed that education is the one thing that can't be taken away from a person and I want to create ways to make higher education more accessible to young people," he told the Tribune-Herald in 2013.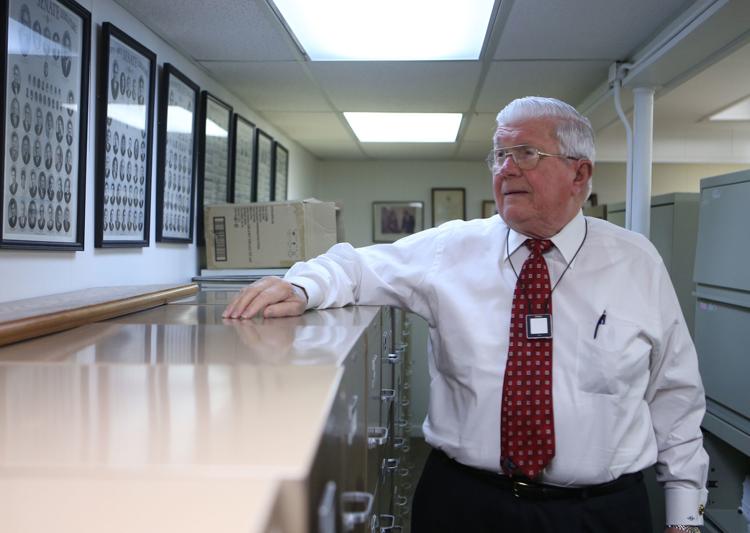 Judge Ralph Strother of the 19th State District Court was close to Watson and his family. The two were law partners for 10 years.
"He was a wonderful, generous man," Strother said. "I owe a lot of where I am today to his mentorship and partnership for a good number of years."
Watson leaves behind his wife, Greta; two children, Missy Watson Larson and Marcus Warren Watson; and two grandchildren, Annika and Niklas Larson.
"He and Greta both have always just given of themselves in so many ways to this community, and it's a great loss for our community," said Lyndon Olson, a former ambassador and longtime civic leader.
"Murray was able to get along with lots of people. And Murray was able to build consensus amongst differing groups. … He just had that political gift."
Honored by Baylor
In 2017, Watson was named Baylor Lawyer of the Year by the law school.
"Murray Watson was a man of genuine class and deep commitment to his community and to education," Baylor Law School Dean Brad Toben said in an email. "Precious few folks are aware of the profound extent of his philanthropy. He consistently took pains to go 'under the radar' in his substantial giving, always giving for the joy it gave to him and his sweet Greta."
Toben said Watson donated to Baylor Law within the week and sent an apology note that he was not able to come by himself. Watson was a member of the Baylor Law Alumni Association, the Baylor Bear Foundation and the Baylor Founders Club.
"That's Senator Watson — always there to make a difference for others, always matter-of-fact, and always in the background. A giant has passed and the likes of Murray will not pass this way again," Toben said.
Watson was a proud lifelong resident of the small town of Mart, where he grew working at the feed store his father and grandfather owned. He continued to have a hand in the operation of Watson Feed Store while serving in the Legislature and running his Waco law practice in the following decades and eventually became its owner.
Watson's civic engagement spanned far. He was involved in the Greater Waco Chamber of Commerce, Historic Waco Foundation, Mart Community Center, Mart Lions Club and Rotary Club of Waco. As a longtime Mason, he served as a trustee for the Texas Scottish Rite Hospital for Children and Karem Shrine Temple.
He was an active member of Austin Avenue United Methodist Church.
"People were very loyal to Murray and Greta for all the right reasons," Olson said. "They have taken care and helped more people in this town than anyone we'll ever know. We've lost a wonderful man."