A 50-year-old woman was arrested Tuesday in connection with a 2016 hit-and-run crash that killed a Baylor University sophomore who was cycling on Franklin Avenue.
Police said an anonymous letter named Tammy Blankenship Harlan, of Waco, as the driver who hit David Grotberg, 19, of Fergus Falls, Minnesota.
Waco police detectives arrested Harlan just before 11 a.m. and transported her to the McLennan County Jail on a second-degree felony charge of failure to stop and render aid after the crash.
Grotberg was struck the night of Oct. 6, 2016 in the 3200 block of Franklin Avenue and was pronounced dead at a local hospital. Grotberg's girlfriend was riding alongside him, but she was not injured, police said.
According to an arrest affidavit, police believed an SUV struck Grotberg shortly before 10 p.m. Witnesses reported the SUV was driving "very fast and did not stop after striking Grotberg," the affidavit states.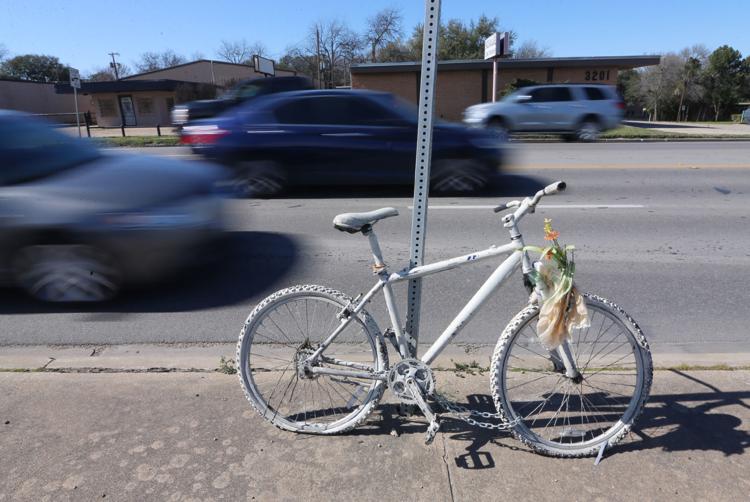 Grotberg's death stirred an outcry from the Waco cycling community about hazards facing cyclists. Dave Morrow, a Waco Bicycle Club member, helped place a white-painted "ghost bike" at the crash site in Grotberg's memory.
"I am happy the police have apprehended a suspect, but we have compassion for the suspect, and we hope justice is served and the person who was driving the car can be rehabilitated," Morrow said Tuesday. "We can't bring David back, but his family being strongly religious and myself having a spiritual tradition, we all want a better society, and forgiveness is an important component."
Police kept the case open when an anonymous letter was mailed to the Waco Police Department in September 2018, claiming Harlan was speeding and drinking when she hit Grotberg. An informant followed the SUV the next day to Marlin, where the suspect left the car until it was repaired.
"The tenacity of our detectives is pretty incredible to witness," Waco police Sgt. W. Patrick Swanton said. "When you get a case such as this, where a young man needlessly died, those cases never end for the detective. It is a case in point on this one, where you have to have a break come through that assists."
About a week after the fatal crash, the Waco Bicycle Club showed cyclist solidarity in a "ride of silence" to honor the Baylor sophomore. Grotberg, a Baylor Honors College student and a trumpet player in the Golden Wave Marching Band, was honored by Oklahoma State University during OSU's home football game against Iowa State University on the day of his death.
An endowed scholarship has been set up in his name at Baylor.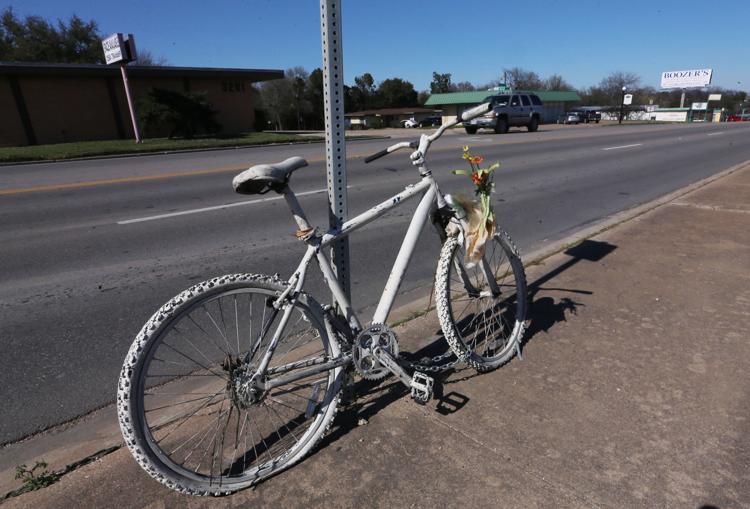 During investigation into Grotberg's death, detectives requested a search warrant for Harlan's phone that revealed she filed an insurance claim for her car on Oct. 29, 2016. She said the damage was done after she hit a stop sign on University Parks Drive on Oct. 28, 2016.
Based on the photos of Harlan's car, police believed the damage looked more consistent with a collision with a person than a stop sign. When detectives interviewed Harlan later in October 2018, she said she hit a sign after attending a gathering in Woodway, where she had been drinking wine.
Harlan told police she thought she hit a stop sign after she saw the stop sign on University Parks Drive, the affidavit states. She later said she thought she may have hit a homeless person on her route.
Police found blood along the inside mirror of the passenger side and under rubber molding under the front windshield. A swab of the blood tested inconclusive as to who the blood belonged to, the affidavit states.
Police arrested Harlan at her downtown Waco home and took her to McLennan County Jail. Bond information was not immediately available.