---
West Police Chief Darryl Barton turned himself around last week, though not before doing "The Hokey Pokey," as the department accepted local calls to participate in the lip sync challenge.
Police departments nationwide have posted hammy videos in recent months of officers lip syncing to a variety of songs, and a handful of local departments have started taking up the challenge.
"This is about the fun. That is the main thing, but, for us, we wanted to give back to the community too," Barton said. "Our video really helps intertwine them together, and it's OK if we look a little silly."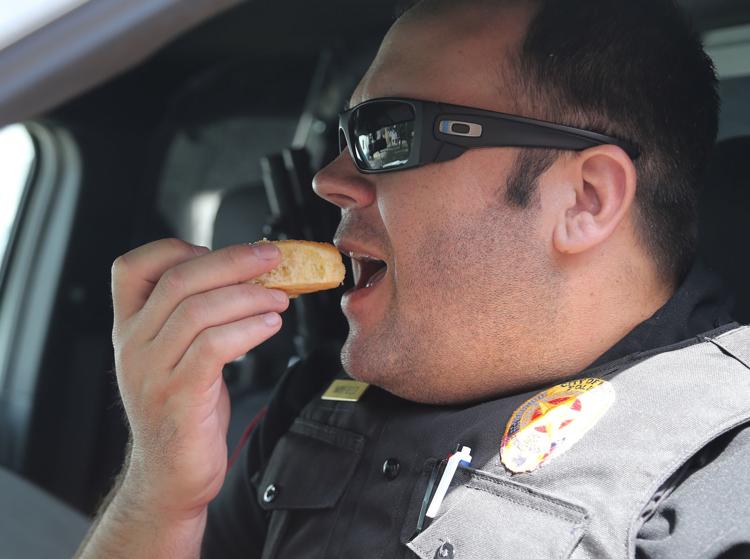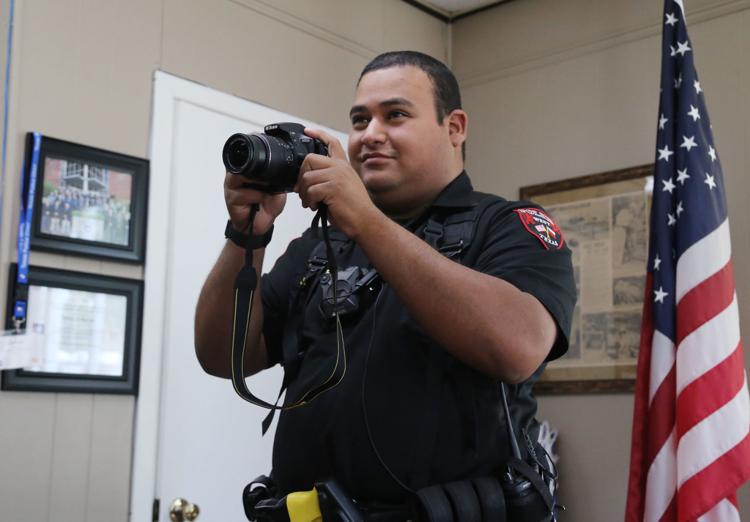 The West Police Department released their 10-minute lip sync video this weekend by using the polka/rock band Brave Combo's version of "The Hokey Pokey." Barton said the video turned into a mini movie led by Officer Chris Mayfield and Officer Justin Gonzales and runs a few minutes longer than the song itself.
"It turned out so long because we had a story line we wanted to follow and keep you with us throughout West," Barton said. "I wanted people to watch the video and think, 'Wow, this is West,' and also help out the community."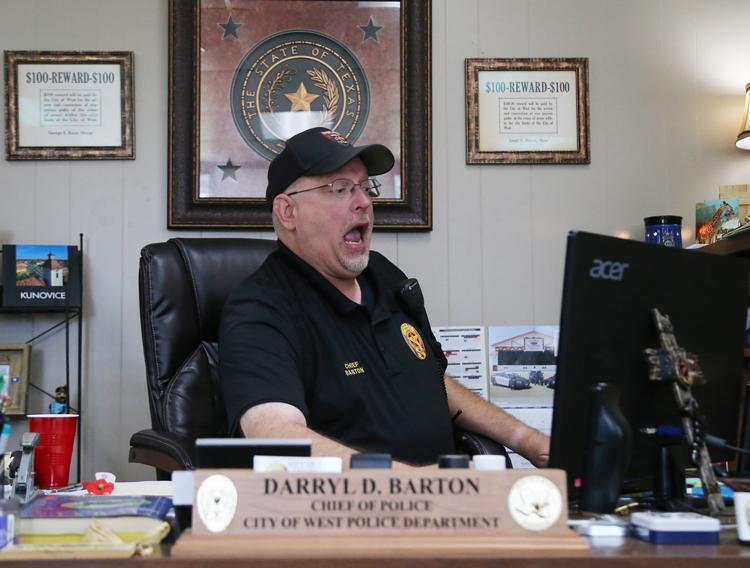 Lip sync fundraiser
Barton took a cue from the Clifton Police Department in adding a charitable element to West's foray into the lip sync challenge, which has spread informally through social networks.
"I got the idea from Chief Trace Hendricks with the Clifton Police Department when he said he would do the lip sync challenge when they raised $1,000," Barton said. "He raised $1,700 for the Clifton Volunteer Fire Department, and I thought that was a good idea."
The West department used the fundraising website GoFundMe and set a goal of $1,000. It has raised $1,200 in about three weeks, which will go to the West Explorers youth program, West Volunteer Fire Department and West Emergency Medical Services operations.
"We are going to keep the GoFundMe page active for community members who would still like to donate," Barton said. "Our EMS, fire department and our new police explorers post are completely made up by volunteers, so we wanted to split the donations among the three groups."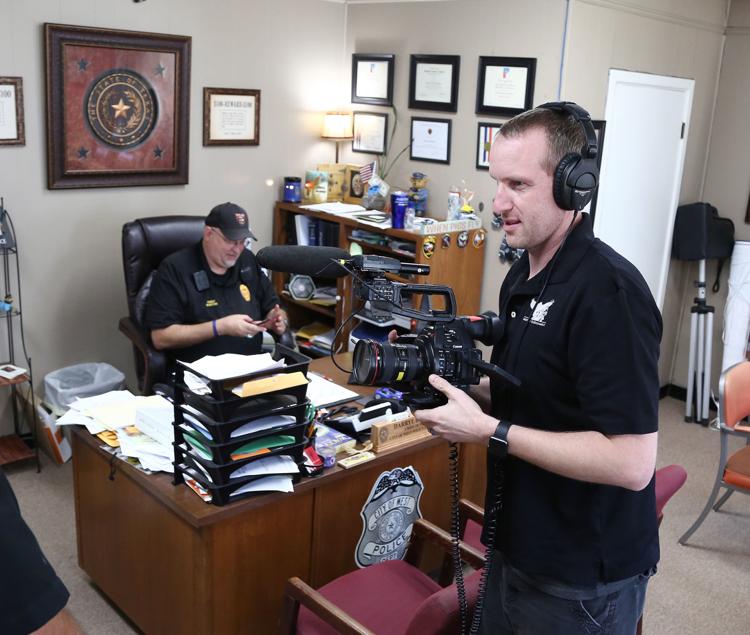 'The lighter side'
West resident and Rabenwolf Entertainment owner Ben Ranzinger agreed to donate his time to edit the video, which eventually grew to the 10-minute final product.
Ranzinger also offered tips to Barton and the off-duty officers who participated.
"I live in West, I graduated from here and I am very involved with Westfest as the associate director out there, so I wanted to do this to help the chief out," Ranzinger said. "We don't see the good side of police a lot, and they have a really tough job in general, so I think showing the lighter side shows that they are human."
Four McLennan County police agencies have released lip sync videos in the past month to showcase their officers and agencies. Hewitt police released the first McLennan County video on July 4 and started challenging local agencies.
"We did it because we were challenged by media members and we thought it would be a good opportunity to show that we, as police officers and law enforcement officials, have a human side as well," Hewitt Police Chief Jim Devlin said. "The production value, as we have gone on and as these videos have evolved, has significantly increased as this has been going on.
"I kind of wished we would have waited a little bit, because maybe we could have taken advantage of a producer, a drone or something like that. But I am extremely proud of our video."
Friendly challenge
As the craze rolled on, Bellmead police released their video July 7. Bellmead police Lt. Kory Martin and Sgt. Brenda Kinsey focused their efforts with scenes around the department and also sought out cars of other agencies to directly call them out to participate.
"For years law enforcement has maintained and continues to maintain a professional demeanor that should at all times be above reproach. We have to show strength and flawless character in order to be true guardians of the community," Martin said. "While this will always be a requirement for law enforcement and should be, we also have to show people we are human.
"We have a fun side. We have feelings, friends and family. We love music, dancing and events just as much as anyone else outside the law enforcement community does."
Robinson Police Chief Phillip Prasifka released their lip sync video July 17 and tried to showcase the department's sense of humor and camaraderie with local agencies.
He said the department has received positive local feedback and hopes that as agencies continue this challenge, the message remains the same.
"We were already planning to do something when we saw Hewitt's video, but then Bellmead broke out with theirs. That just gave us an angle to use, just in the spirit of fun," Prasifka said. "These things show we are human and it shows the human side of officers and staff. It's been a good thing."