Police have arrested a man on an attempted murder charge after he got in a fight with a pair who tried to break into his car and shot one of them multiple times as he ran away, Waco police Officer Garen Bynum said.
Courtney Deshun Russell, 34, of Waco, was arrested after the shooting at about 10:30 a.m. near 25th Street and Colonial Avenue. Officers received a report shots had been fired as they were responding to the area for a report of an assault, Bynum said. When they arrived, they found a 28-year-old man outside an apartment complex nearby who had been shot multiple times in the leg, he said.
Shell casings were found in an alley behind the apartments, and Russell was arrested near the complex, he said.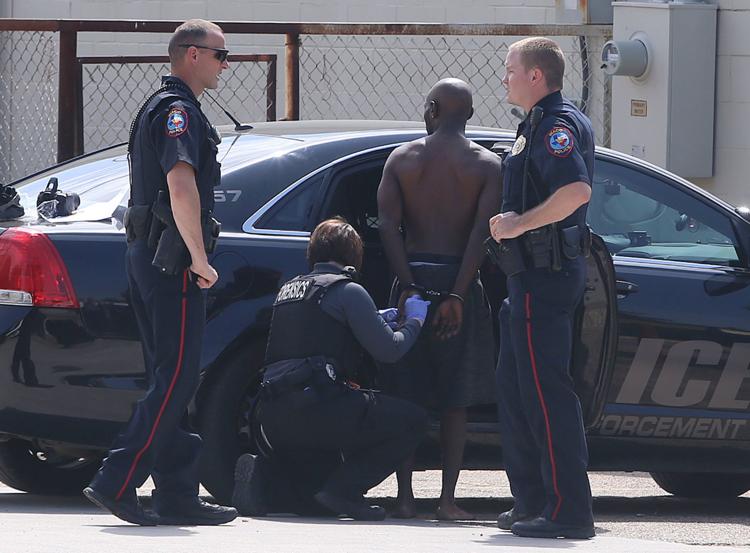 Officers learned the shooting victim and a woman were trying to break into Russell's car, and Russell and another man started fighting with the pair, Bynum said.
Russell then went to a home in the 2500 block of Cole Avenue, got a firearm and confronted the man and woman again, Bynum said.
The victim started running away, and Russell fired and hit him multiple times, he said. It is unclear where the woman went during the shooting.
The injured man was taken to Baylor Scott & White Hillcrest Medical Center for treatment of non life-threatening injuries, Bynum said. Russell was taken to McLennan County Jail on a second-degree felony charge of attempted murder.
He remained in custody Tuesday. Bond information was not immediately available.