While it was no action-packed, made-for-TV drama, the new McLennan County Sheriff's Office's jet-propelled rescue boat was a welcome sight for five stranded and sunburned teenagers and a puppy this week.
The group was rescued Wednesday on Tradinghouse Lake after gusty winds pushed them on an inflatable raft across the lake. Deputies used the newly acquired 2018 Riverpro boat to navigate the choppy waters that eventually left the group marooned in a pasture inaccessible by other vehicles and on the opposite side of the lake from where they started.
"I think I was the one that had it the worst, because I went overboard and I'm the only one who can swim, so I just started floating," said Luis Hernandez, part of the group. "I looked back up, and they were all way in the middle of the lake. When I tried to swim toward them, the current was just pushing them.
"I'm not going to lie. I started crying."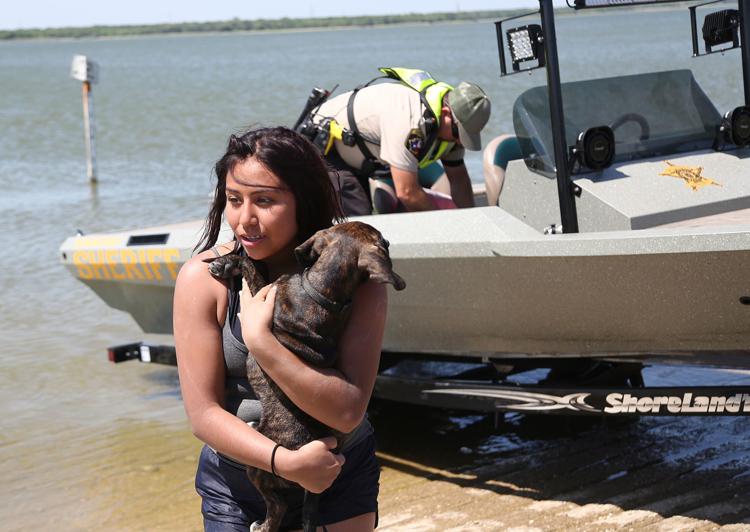 Luckily, the teenagers had cellphones with them and called first responders as they landed on the opposite side of the lake with no clear way to get back, said Mireya Chavez, another member of the group. Luis eventually made it back to the group, which included a 3-month-old puppy named Mia, as they waited on the shore.
"This is why we have this boat now," McLennan County Sheriff's Office Lt. Mike Gates said. "For emergencies like this, this is exactly why."
McLennan County commissioners approved the purchase of the $49,985 boat in July 2018 with forfeiture funds seized by law enforcement. Gates said deputies have been working with game wardens on a newly implemented marine safety enforcement team, and additional officers are working on certifications.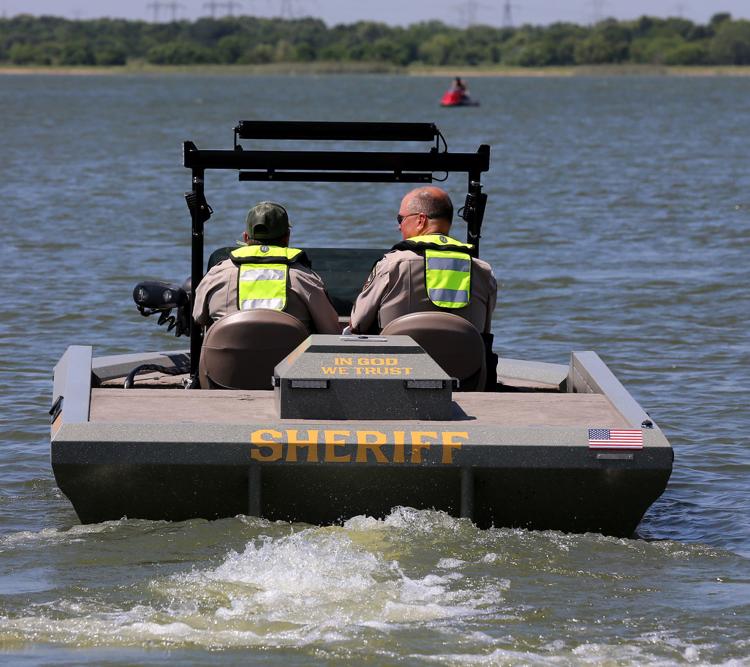 "The reason this boat is handy for the sheriff's office is you can utilize it for the two rivers, and we've taken it on both the Brazos and Bosque rivers, where there has only been an inch-and-a-half of water," Gates said. "A lot of other boats can't get to those areas. The sheriff wanted to be able to help as many people as we can, so this is a big step in making us able to do that."
Deputies said they tried to contact other agencies for assistance with the group on Tradinghouse Lake, but no one was available for the water rescue. Deputies deployed the new jet boat, which was designed in Missouri with specification for the sheriff's office and the bodies of water in Central Texas, Sheriff Parnell McNamara said.
"It didn't cost the taxpayers a dime, and we have several of our officers that have been trained to drive that particular type of jet boat so it can run around in very shallow water," McNamara said. "Wednesday's rescue is exactly why we have it, and I am so proud we were able to help."