A street shooting in broad daylight Monday in North Waco left one man dead, Waco police said.
Neighbors in the 3100 block of Colonial Avenue notified police of multiple gunshots shortly after 4:30 p.m., Officer Garen Bynum said. While en route, they were informed that a young man between the ages of 19 and his early 20s had been dropped off at Ascension Providence with a gunshot wound.
He was pronounced dead about an hour after the shooting, Bynum said.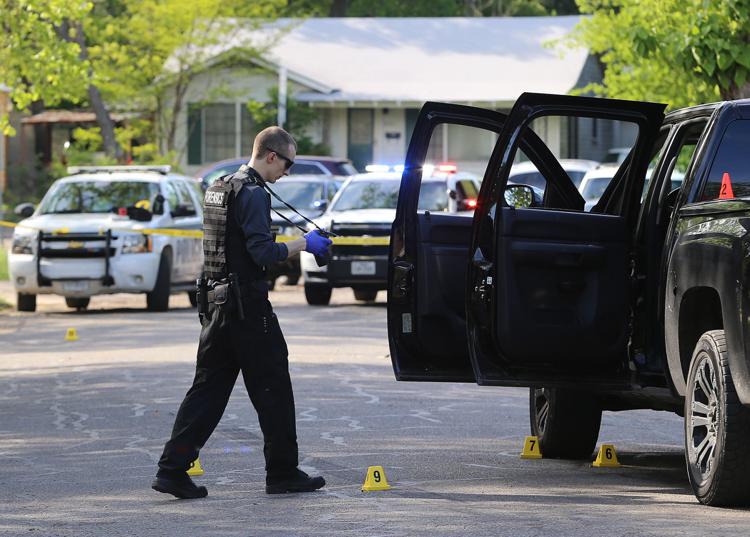 A second injured person was discovered shortly after the initial call, near Freebirds World Burrito on New Road and was taken to Baylor Scott & White Hillcrest Medical Center, Waco police Cmdr. Scott Mosley said.
The second man's role in the incident was unclear, police said.
Bynum said it appears that the shooting involved two parties who fled in cars. Police canvassed the neighborhood, asking residents for any additional information about the shooting.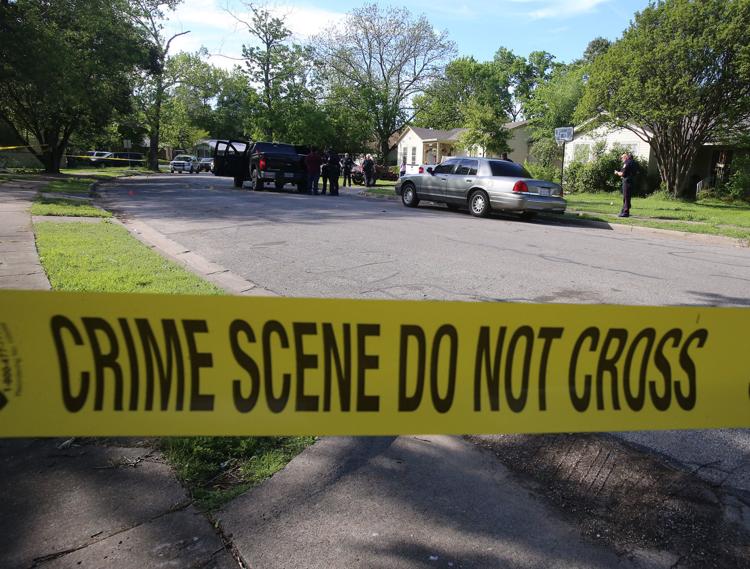 Police kept a heavy presence in the neighborhood Monday afternoon, collecting bullet casings and what appeared to be a handgun from the scene. More than 20 evidence markers were placed in the streets and yards.
A neighbor who asked to remain anonymous said reports of shootings have been reported to police in the past several months. It was unknown if other reports of violence were connected to the ongoing investigation.
No arrests were made by Monday evening.
Monday's shooting marked the third fatal shooting in Waco this year.
On New Year's Day, police investigated the shooting death of Marcus Carprew, 39, of Waco, who was found shot to death outside the House of Blues in the 200 block of South Loop Drive. Police have not made any arrests in Carprew's death or given any additional information in the homicide investigation.
Sherrell Carter, 26, of Waco, was found shot to death inside a home at 5630 Wilshire Drive after she was involved in a violent encounter with Quest Aljabaughn Jones, 28, in early February. Jones was later arrested and charged with murder for Carter's death.
Jones remains in custody at McLennan County Jail with a bond listed at $1 million.