Seven horses and 13 dogs were taken off a property near Bruceville-Eddy on Friday morning by authorities who believe the animals were not being properly cared for, McLennan County Sheriff Parnell McNamara said.
Deputies received an order for seizure for animals on the property in the 1100 block of South Agnes Wills Road. Neighbors had called officers within the last week about emaciated horses and more than a dozen dogs on the one-acre property, officials said.
"We had received information from concerned citizens about the condition of these horses, and our investigators came out yesterday and determined it was a bad situation," McNamara said. "The horses were very malnourished, and we feel like some of them are in the danger zone."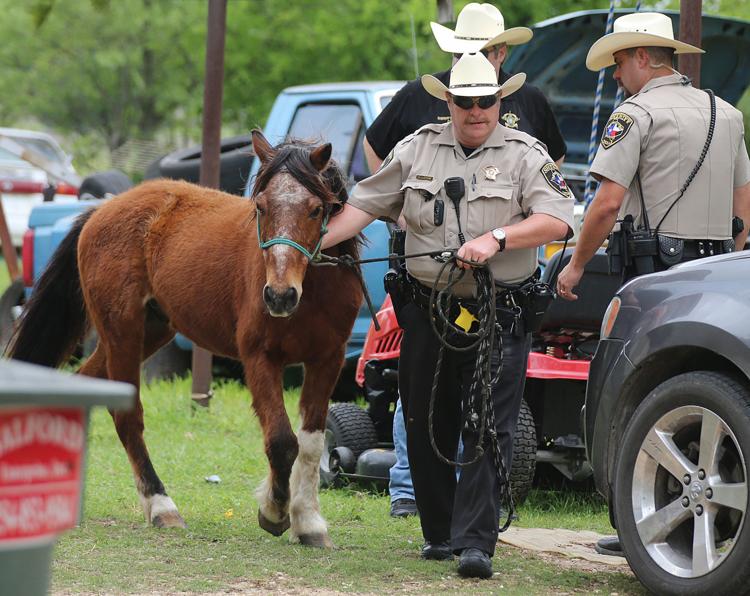 Justice of the Peace W.H. "Pete" Peterson signed the removal order, which names Norma Garcia-Rogelio as the person responsible for the property. Authorities said the occupants of the property were at the home Friday morning while the animals were being removed.
Three of the seven horses were tied to trees or other items on the property for more than 72 hours, Capt. Steve January said. The other four horses were being kept in a small paddock with no grass, January said.
"A total of seven horses appear to be malnourished, and hay was just recently put in the (enclosure) in the last 24 hours," January said.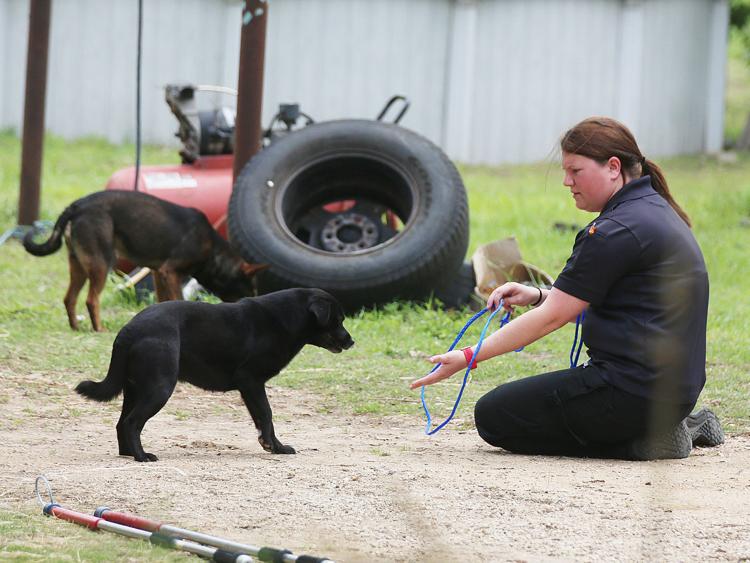 The dogs on the property did not appear underfed, but some were kept in a small enclosure and one was kept in a horse trailer. Animal feces, mold and lack of an easily accessible water source for some of the dogs put them in danger, authorities said.
No dead animals were found on the property Friday, January said.
All the animals removed will get a medical evaluation from veterinarians.
The animal seizure Friday was the second in the county in about a week.
Deputies seized 24 horses and 13 calves and cows from a property near China Spring on March 29. Although the two seizures are unrelated, McNamara said the conditions of these rural animals is sad.
"It is sad to see this going on, and we are going to address it as quickly as we possibly can when we find out this is happening," McNamara said. "We don't tolerate cruelty to animals. Everybody loves horses and dogs, so when they see something like this going on they call authorities."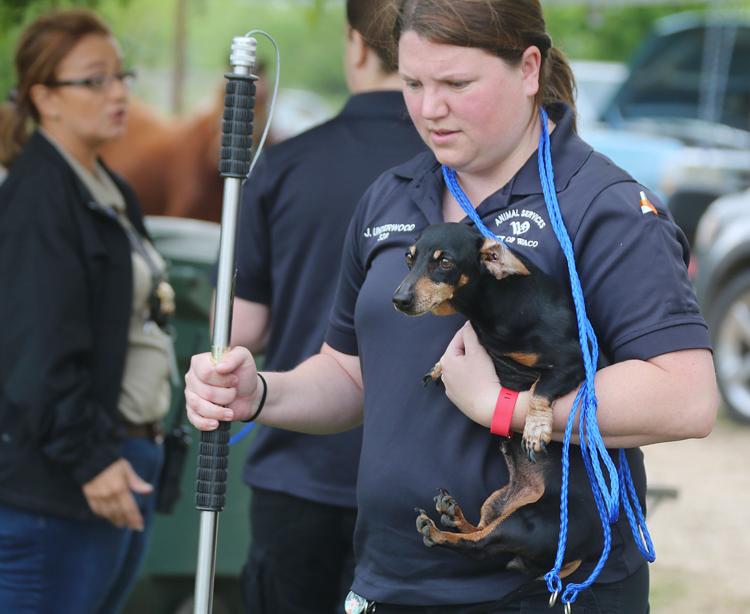 Authorities said the investigation into the animal cruelty case remains ongoing. No one was arrested Friday.
Garcia-Rogelio is scheduled to appear in court for a hearing April 16.