A new state law will soon give McLennan County authorities more control over eight-liner game rooms, including rules on where they can set up shop.
House Bill 892 signed into law May 21 by Gov. Greg Abbott, gives Texas' 254 counties the authority to license and inspect game rooms, which are defined as businesses with six or more video slot machines.
With bipartisan support, the Texas Legislature erased "bracketing provisions" that had limited that regulatory and enforcement to certain counties. The expanded law goes into effect Sept. 1.
State Rep. Charles "Doc" Anderson, R-Waco, passed a bill this session specifically giving McLennan County authority to regulate gaming operations. Last month, Abbott vetoed Anderson's bill, along with similar county-specific bills, in favor of the broader authorization of HB 892.
"I carried the local bill, because the city (of Waco) and county brought it to us and I think it was definitely worthwhile, because I have had several people approach us, saying they (gaming establishments) were causing problems in local neighborhoods," Anderson said. "People would come in during all hours of the night, bring in sorely folks, drug dealing, prostitution, and noise complaints, ...so something needed to be done."
State law prohibits gambling, but eight-liners operate in a legal gray zone, making it difficult for law enforcement to make a case against game rooms.
The machines are allowed only if they pay out a maximum of $5 in the form of a prize or ticket, never cash.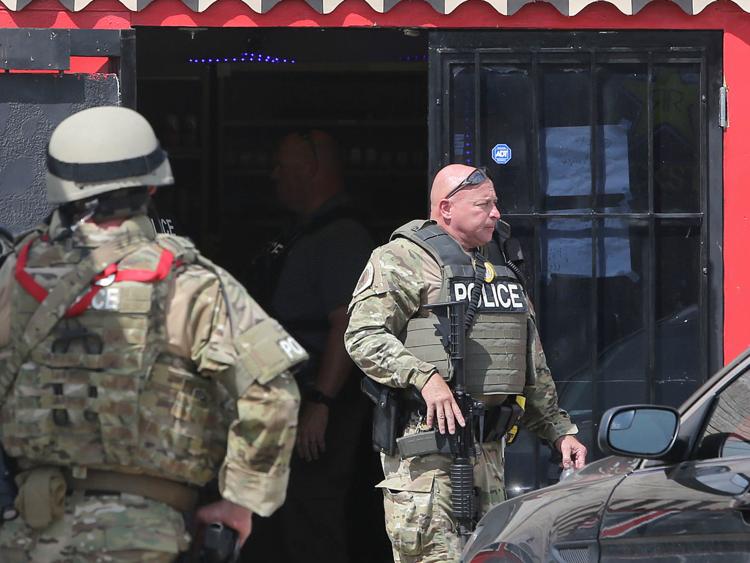 Since 2016, when Waco City Council members expressed alarm over the proliferation of some 50 game rooms, Waco police have made raids on game rooms based on illegal gambling. That included a May 2018 raid in which police seized eight machines from the Rio Grande Resale Grocery & Gifts, 901 N. 25th Street. In that case, an undercover officer reported putting $20 into a machine and winning $60 cash.
Waco police have been enforcing a local ordinance from 2006 that regulates game rooms with more than 24 machines.
The county-level law will not supersede the city ordinance but in some ways will be broader, applying to any business with 6 or more machines.
The county will have the authority to restrict the location of game rooms to certain areas of the county and prohibit them within a certain distance from a school, church or neighborhood.
The county could charge up to $1,000 for a game room license, which could be revoked for noncompliance. Operators of unlicensed game rooms would face a Class A misdemeanor charge.
Waco officials have supported legislation to expand the county's authority over eight-liners.
"This now gives the county the authority to go out and enforce the law when this potential problem arises in other areas," Waco police Sgt. W. Patrick Swanton said. "We've been enforcing our own ordinances for a number of years. It is good that the county now hands support to handle these types of incidents."
County Judge Scott Felton said since the passage of the new law, eight-liner and enforcement efforts will likely be a topic of conversation at Monday's intergovernmental relations committee between the city and county. No agenda was posted Wednesday, but Felton said the city and county have long supported each others' efforts to enforce the law on game rooms.
"The city has been working on their ordinance and has been having problems in the places that were running those eight-liner machines, so we understand everything needs to be countywide," Felton said. "We will looking at that in the near future and I don't see why we wouldn't continue to enforce this effort."
McLennan County Sheriff's Office Capt. Shawn Nixon said the county will have to meet with the District Attorney's Office and county commissioners to see the direction and prosecution capabilities for the new law.