The music of aspiring rapper Preston Jerome Scott, better known as PJ OneEight, played throughout an East Waco neighborhood Tuesday night, one day after he was killed at an intersection there.
"We've known him all our lives and music is what he's always wanted to do," said Keith Barrier, who spoke to a crowd of about 100 people in East Waco. "In Waco, there have been homicides and murders, but nobody comes out to speak. Everyone will come out for the wild and the drama, but nobody will come talk together."
Police identified Scott, 29, of Waco, as the man who was found at the intersection of Dallas Street and Carver Avenue at about 10:45 p.m. Monday with a gunshot wound to his back. Waco police Sgt. W. Patrick Swanton said Scott was taken to Baylor Scott & White Hillcrest Medical Center, where he was pronounced dead at about 11:30 p.m.
No arrests had been made by Wednesday as police continued the investigation, Swanton said.
Less than 24 hours after the shooting, more than 100 people gathered at the streetside memorial Tuesday with candles and balloons. Scott's music echoed down the neighborhood as a memorial to the man friends said had raw talent.
"I've been knowing PJ since he was a kid, like 6 or 7 years old," Barrier said. "They all kind of looked up to me, because I had been doing music all my life, too, so I was like the older homie. Music was what he wanted to do and show the talent that Waco has."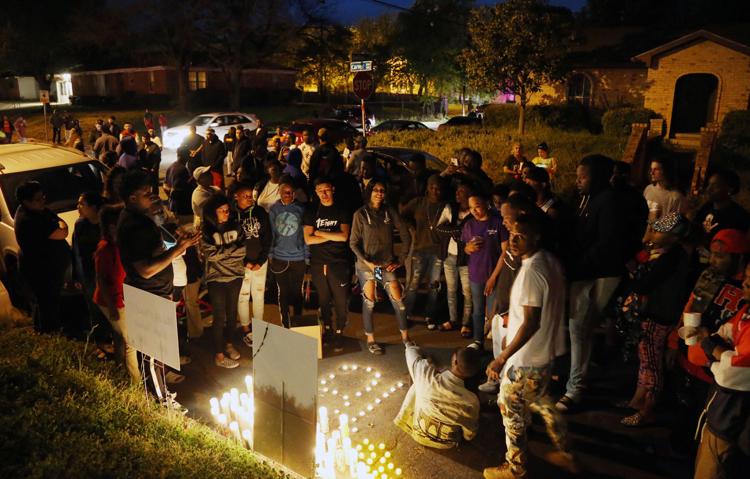 Barrier said Scott released a mixtape Monday afternoon, posting it to hundreds of his followers on Facebook about eight hours before he was shot.
Calvin Vernon stood with friends and remembered Scott's life motto that nothing is easy. He said Scott would typically spend his time working on his music, producing and working with other local artists.
"If you had a rainy day, he was going to make it shine," Vernon said. "If he was here right now, he'd be dancing, not caring about what anyone else says.
"He had raw talent. He was not the type to get into an altercation with anyone. I couldn't believe it when I heard it. I've never seen him argue with anyone and I don't think I've every seen him have a fight."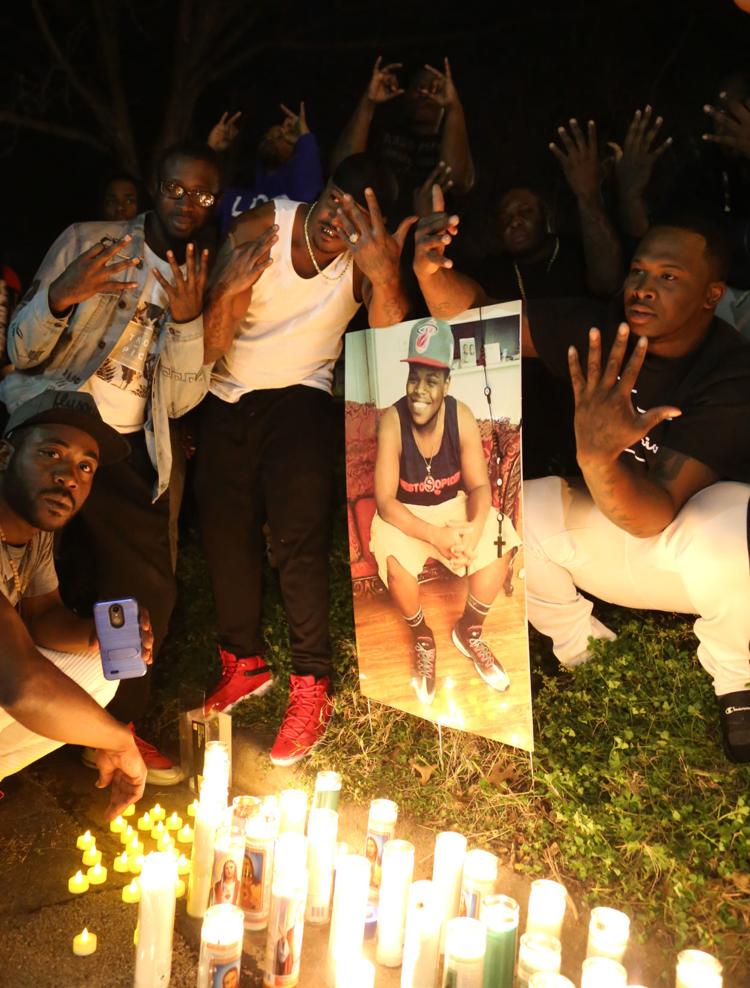 Waco police blocked a portion of Dallas Street for the large crowd that marched into the middle of the intersection. Friends released balloons in the air on the count of eight, chanting "RIP PJ."
"I ask you Father, put your hand on everybody, I ask your Father to put your hand on that man's family, I ask you Father to put your hand on our enemy, I ask you Father to clear this, but it is going to take us to clear this as humans," Barrier prayed out loud.
"I ask you God to help everybody communitywide. I ask you Father to rain down, rain down and ask you to lift each and every one of us up, lift everyone that is here tonight and help us to give Waco strength."