Road trips will be a lot different for Christopher Rodriguez after the unexpected death of his girlfriend, Keila Ruby Flores, who was killed by a rock dropped into Rodriguez's car from an Interstate 35 overpass last weekend.
"Even in the car when we were taking road trips, if a certain song came on, like from Bruno Mars or Drake, she was just in heaven," Rodriguez said. "She was pretty good (at singing), but if it was one of her favorite songs, I would butcher it for her, just to tease her."
Rodriguez was driving back home to Waco from Austin on Saturday evening with Flores, 33, in the front passenger seat and her three children, ages 6, 12 and 14, in the back. A large rock thrown from a railroad overpass in the 2600 block of I-35 in Temple crashed through the windshield at about 8:41 p.m., Temple police reported.
The couple had plans to go fishing and see Flores' brother the next morning in Waco, Rodriguez said.
"As we were coming back, we were listening to music and it was nice and peaceful," he said. "She had gotten comfortable enough to where she was dozing off off."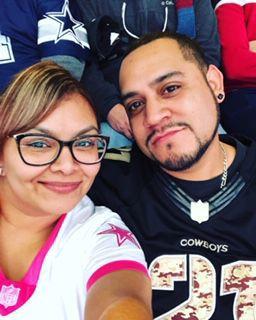 It sounded like a loud explosion shook the car when the rock hit, Rodriguez said. Flores never woke up, he said.
"Neither of us saw this coming. Honestly, I didn't see anything, but all of a sudden it was like a huge explosion inside the car," he said. "I just remember a big crash through the window, but I didn't know what it was until I pulled over on the side of the road."
Rodriguez pulled to the shoulder, turned on a light and saw a rock, described as a limestone chuck measuring 12 inches wide and 5 inches thick, lying in Flores' lap, he said. She had been hit in the face and suffered critical injuries.
"The way it came, the rock came at an angle, almost in the middle of the windshield, but it was coming at an angle, toward where she was sitting," Rodriguez said. "The way it hit her, it hit her directly."
Rodriguez called 911 and drove off the interstate toward an exit so he could try to get Flores help. He said another motorist stopped and took the phone from him as he tried to attend to his unconscious girlfriend.
"There is no way that could have came from another car, because the way it came through the car and the way it struck her, there is no way it could have fallen. It was aimed at us," Rodriguez said. "I know someone was on that overpass and threw it."
Emergency responders took Flores to a local hospital, where she died Sunday morning, Temple police reported. Police are investigating Flores' death as a homicide.
"The nature of the incident leads investigators to believe that it was thrown off the overpass," Temple police spokeswoman Ellen Morton said.
Another woman in the front passenger seat of a car was hit by a rock Tuesday morning on the interstate near exit 302 and Nugent Avenue in Temple, Morton said. That rock, which came through the vehicle's sunroof, likely was also thrown, but the woman was uninjured, she said.
"Both separate incidents are being investigated," Morton said. "We do not have any indication at this time that these cases are related."
Morton said no information about a potential suspect has been tied to either incident.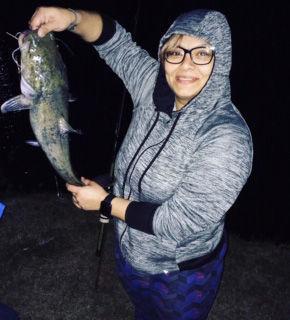 Rodriguez said he is left to wonder about what could have gone differently.
"I have guilt. I mean, I feel guilty like I could have done something more to try to avoid this," Rodriguez said. "I play the what-ifs over in my mind, like what if I would have sped up or what if I had slowed down. … It's just all varieties of the what-ifs constantly playing in my mind."
Flores will be laid to rest Saturday at Lakewood Christian Church in Waco with a reception following the service. Rodriguez said the world would have been a different place with Flores still in it.
"Her personality was amazing. She was a real genuine person who would tell you how it is," Rodriguez said. "She always had a smile on her face, was always willing to help where she could help. Without her, I think it's going to be sad.
"She always said life is too short and she believed in living life to the fullest. I believe she did."
Anyone with information about either of the incidents is asked to contact the Temple Police Department at 298-5500. Tips can also be sent through Bell County Crime Stoppers at BellCountyCrimeStoppers.com, through the P3 Tips app or by calling 526-8477.