The United Way of Waco-McLennan County announced $1.2 million in grant awards Monday, the first round of funding to be distributed to area organizations under a new grant application process that aligns with United Way's global framework.
In all, 26 organizations received funding out of 38 applicants, and 14 of those 26 organizations have never received United Way funding before, CEO Barbara Mosacchio said. United Way considered $2.65 million in funding requests.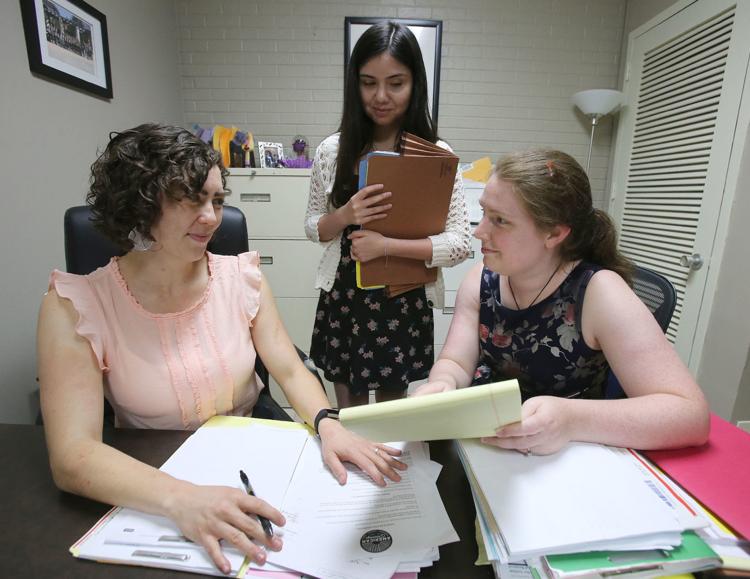 The decisions follow an overhaul of United Way's grant funding process in recent years that has significantly changed how organizations apply for and receive funding. The funding no longer goes to the organization but to the specific programs each nonprofit offers. Out of 60 programs that applied for grant funding, 37 made the cut.
This year, United Way recruited community members from all walks of life to participate on Community Investment Councils to guide the funding decisions. The four councils are based on the organization's four essential pillars: education, health, financial stability and safety net services. United Way created the pillars with the help of Prosper Waco based on what the community defines as the greatest areas of need, Mosacchio said.
"These are not United Way dollars but community dollars, so we are accountable to them," she said. "It should be the community will that helps us shape and guide and direct where those dollars go, so we invited the community in through our Community Investment Councils."
The Waco-McLennan County United Way is deepening its emphasis on young children, adopting one existing early childhood development program and…
Jessica Juarez, admissions director at Bella Beauty College in Waco, served on the safety net council, reviewing grant applications for organizations that provide emergency services. She said many of the council members had "lived experience, not necessarily expertise, using different agencies' programs."
"There's several of us at one time or another who have been in need of some financial assistance," she said. "Sometimes you just need some help to get through some things and then get stabilized and keep on moving on."
Juarez used public assistance when she first became a single parent. That experience allowed her to offer a perspective in the grant decision-making process that had not been there before. She said she gained some new perspectives, as well, among her council members.
"This is a new model for United Way funding," she said. "Once people get a better understanding of how this works, they'll appreciate the fact that it was actually community members instead of a board of directors making the decision. It's setting a different pace for Waco, for not just being top-down. I think that there's times in my experience whenever I've looked at an organization, trying to volunteer, there's only certain individuals who might be considered. United Way is opening the doors for so many different people, not just the same individuals."
The four councils reviewed the grant applications and made recommendations to the United Way board of directors, which decided which programs would be funded this year. The programs had to fit into one of the four pillars, and their applications had to clearly demonstrate how the programs would make an impact.
"The reason that the United Way organization has shifted the way they fund is primarily because they want to see what the impact of the dollars is," United Way board president-elect Andrew Pick said. "Historically, they have funded a lot of great causes and a lot of great programs, but when they looked at what had the investments that had been made historically yielded, they couldn't say with absolute clarity that they'd actually had the impact they thought they were going to have because they didn't actually track any metrics."
United Way plans to track how the programs its grants helped fund make an impact in the community in each of the four pillars: education, health, financial stability and safety net services. That way the decision-makers know if the funds are actually helping.
"We were obviously having a quantitative impact in that we were serving a lot of people, but we weren't necessarily moving the needle for their trajectory in life," Pick said.
The Cove, a safe space for homeless youth, received a $40,000 grant from United Way — the first time the nonprofit has gotten funding from United Way. The grant will offset about $52,000 in funding the city of Waco is withdrawing that has supported a full-time director of student services.
Executive Director Kelly Atkinson said The Cove applied for a grant under the education pillar because one of its main goals is to help homeless youth graduate high school. She said 1 in 4 homeless youth graduate from high school. The program is three years old and has already reached a 100% graduation rate among its clients.
"It's a very extensive process, but I felt like the United Way team was very forthright and created a lot of opportunities to learn to the process," Atkinson said. "We knew we were making a difference, so we knew we would make a competitive applicant."
Mosacchio said The Cove's application presented a clear framework for how it would use the grant and its mission.
"They are very clear on the importance of their work supporting homeless youth, and that really came out strongly," she said.
Talitha Koum Institute is another new recipient of United Way funds. The institute's mission is to lift up children who have experienced trauma out of poverty and help them become fully functioning young adults. United Way granted the institute $68,000 to hire an early childhood specialist who will help the institute's teachers adhere to each child's progression plan.
"It's a major program grant," Executive Director Susan Cowley said. "It's not always you can get a new salary covered in a new program."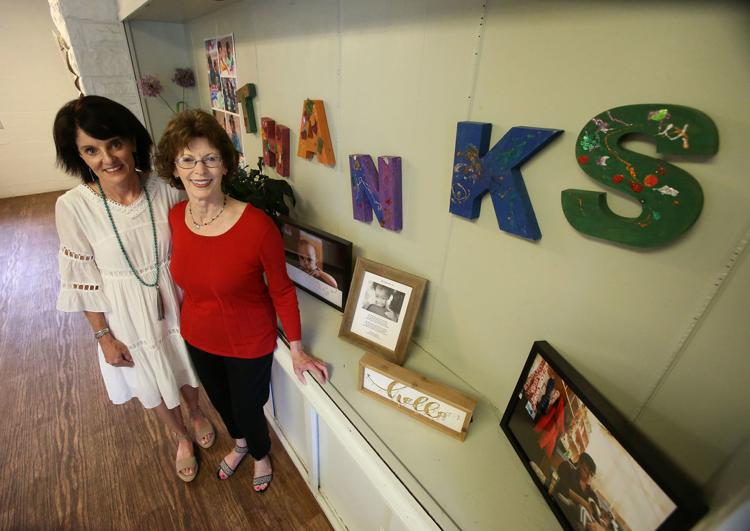 The brain-mapping program allows specialists, including Beth Hicks whose salary the grant covers, to map out the trauma or damage in a child's brain, from the brain stem to the prefrontal cortex. This brain map allows teachers and counselors to "fill in" those areas so the child's brain develops and heals.
Not all previously funded organizations made the list. Community Cancer Association did not receive a grant this year, after having its United Way funding cut by 20% last year.
Pick said United Way experienced a reduction in donations several years ago, which resulted in the organization decreasing funds to several organizations. Despite this, United Way funded at the same level by reducing its own resources. It gave out almost $900,000 last year.
Although the change in funding has been long and arduous, United Way Executive Board Committee president Cheryl Gochis said she believes the new model ultimately will invigorate the community's fundraising potential.
"I would think many times as we would leave meetings is 'we're going to go as fast as we can but as slow as we must to get it right,' and that's really what's happened here," she said. "The process, in general, I really believe is going to generate even more energy toward funding."
Grant recipients are as follows, with asterisks (*) indicating newly funded initiatives.
Education, $366,120
Advocacy Center for Crime Victims and Children
Communities in Schools*
Family Abuse Center
Girl Scouts of Central Texas
Greater Waco Legal Services*
Heart of Texas Region MHMR
Talitha Koum Institute*
The Arc of McLennan County
The Cove*
YMCA of Central Texas
Health, $366,436
Baylor Scott & White Central Texas Foundation*
Care Net Pregnancy Center
Caritas of Waco
Communities in Schools*
Girl Scouts of Central Texas
Family Health Center
Heart of Texas MHMR
STARRY Counseling Inc.*
The Arc of McLennan County
Financial Stability, $222,103
Caritas of Waco
Christian Men's Job Corps*
Christian Women's Job Corps*
Compassion Ministries of Waco
Friends for Life*
Grassroots Community Development*
Heart of Texas Goodwill Industries*
Waco Habitat for Humanity*
Safety Net, $245,341
CASA of McLennan County
Family Abuse Center
American Gateways*
Meals on Wheels*
Greater Waco Legal Services*
Advocacy Center for Crime Victims and Children
The Salvation Army