The Methodist Children's Home has moved its Family Outreach Center off its main campus to a more visible facility on Waco Drive with the goal of building healthier families and communities.
The outreach center offers free services to all area families, with the aim of making a lifelong impact on children and families, said Brooke Davila, the site director. The center staff provides advocacy and support services to address trauma that can affect people over their lifetimes.
A lot of the programs focus on a "trauma-sensitive" or "trauma-informed" perspective through evidence-based programs and through a Texas Christian University curriculum on trust-based relational intervention, she said.
A formal open house will be held from 1 to 3 p.m. Friday at 524 W. Waco Drive for the first phase of the 10,000-square-foot building.
The location is essentially a test site for the other Methodist Children's Home sites across Texas and New Mexico, said Moe Dozier, Methodist Children's Home vice president of programs. While the home has essentially offered the same services on its main 128-acre campus on Herring Avenue, leaders hope better visibility will help reach help reach new families to provide case management and advocacy services.
The space allows for caseworkers to meet individually or in groups with families to teach trauma-informed techniques and to offer training, meetings and community events or outreach programs, he said.
"We're excited about what's going to happen here," Dozier said.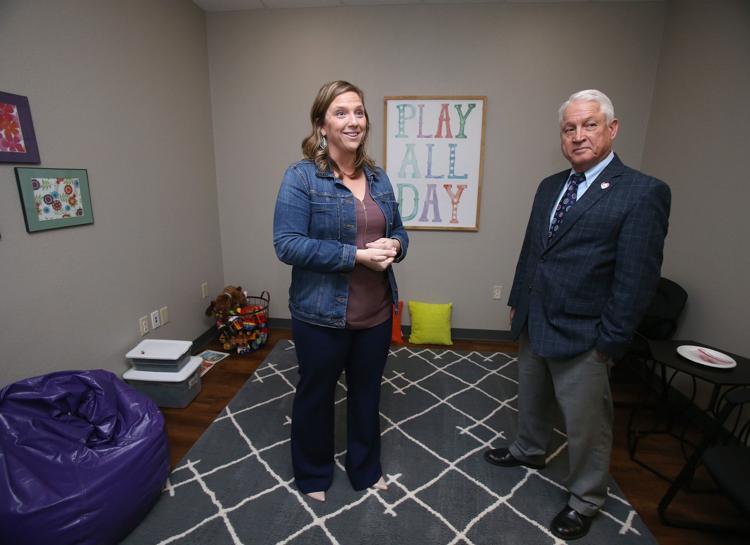 Any family is welcome to participate in the center's evidence-based services by calling the center at 254-750-1263.
The free and voluntary programs are not just aimed at families as a whole but also at caregivers in particular. A "gap program" aims to help grandparents and other relatives who care for children in the absence of parents, Dozier said.
The parent education courses focus on helping develop nurturing skills and reducing the potential for abusive or neglectful behaviors, Davilla said. The classes help teach how to connect with the youth and then empower children to take care of their own needs, she said.
The center already serves about 40 to 50 families a month, she said.
"Our philosophy is today can be a new day and we can do something different, and we can learn, and there can be hope and a lot of restoration in that," she said.
The new outreach center also got the help from the children at the Methodist Children's Home Boys Ranch. Students there designed the address numbers on the outside of the building and some art inside. The Methodist Children's Home, founded in 1890, also has transition living programs for alumni ages 18 to 26, and foster care and in-home services through age 13.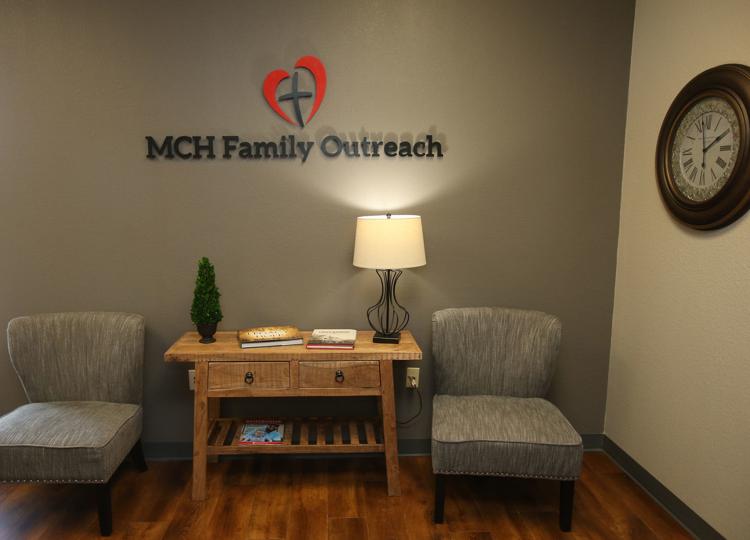 Second phase
All the services currently are offered on the second floor. A second phase is planned as early as next year to convert the first floor into a child development center with high-quality, affordable childcare, Dozier said.
The childcare space could serve some 68 children with 12 teachers and support staff, he said. The organization is still working through the budgetary details of the project, he said.
"The need is so great, particularly in this area of the city," Dozier said.
Davilla said there is a high need for affordable child care in the area. He said some facilities in the surrounding area have wait lists so long they include babies that have not even been born.
"Over and over again, high-quality, affordable childcare came up consistently as barriers sometimes for families to get out of the poverty cycle," Davilla said.