Seven recreational vehicles rolled into town last week, filled with volunteers who have hundreds of hours of homebuilding experience now being put to use on a Waco Habitat for Humanity project.
Eleven volunteers from Texas, Oklahoma, Minnesota and Nevada pulled into Waco on March 3 as part of Habitat for Humanity's 30-year-old RV Care-A-Vanners program. The team of retired professionals started a two-week project to build a home at 1305 N. 10th St. for a local single mother with three teenage children.
"When we arrived for the Waco project, the walls were there, but we added sheeting to it, we added trusses to it and interior walls to it this week," RV Care-A-Vanner team leader Fred Winslow said. "This home is going to a mother and her three teenage children, and now they will have a home to spend Christmas in."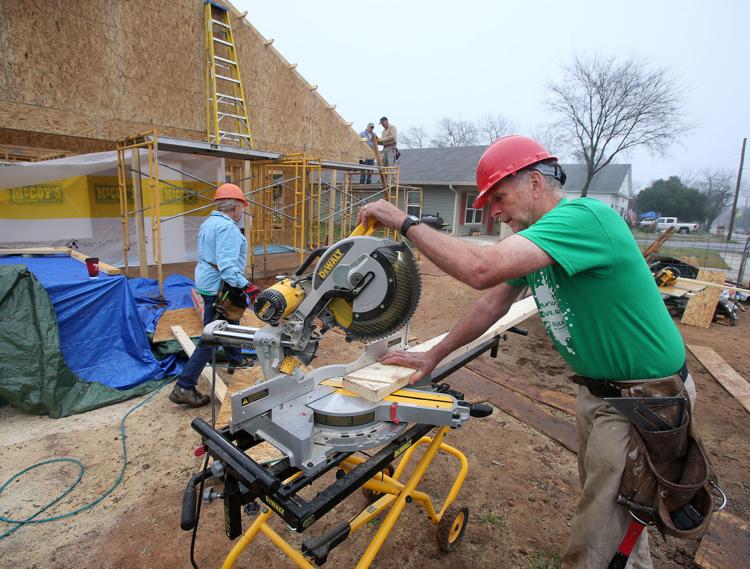 Winslow, a former pastor living in Spring, said his fellow volunteers are retired from their "real jobs" but enjoy working seven-hour days and constructing homes for Habitat projects nationwide. Winslow, 71, works alongside his wife and other volunteers, including some who have built 40 Habitat homes.
Care-A-Vanner volunteers typically spend two weeks on a project, then take two weeks off as they travel between Habitat affiliate sites asking for their help. The program's website lists 25 builds starting through the end of the month.
Winslow has been participating for 11 years, and this is his fifth trip to his native Waco to work on a Habitat build, he said.
"I am originally from Waco," he said. "In fact, my childhood home is a few blocks away from the home we are working on. I owe Waco a great debt of gratitude."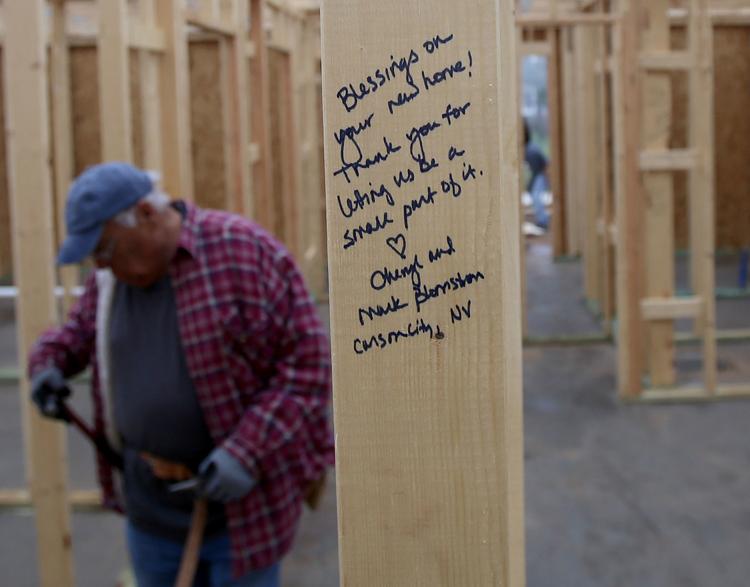 The Care-A-Vanners are a great help when they come to Waco, said Iris Hernandez, community engagement coordinator for Waco Habitat for Humanity.
"They come from all over the U.S. Sometimes they've never been to Texas, so we welcome them to Texas and tell them they will likely get all four seasons in one week," Hernandez said. "That is exactly what happened this trip."
Volunteers will continue to work on the house in Waco until Sunday, before moving on to another project in another community.
"I spent my working life inside, behind a desk as a pastor, so it is fun to travel, see parts of the country," Winslow said. "It gives you a good excuse to see those parts of the country and we also get to do good work."