McLennan County officials say almost 16 percent of local taxes go to fund state-mandated services, and they want the Texas Legislature to do something about that.
With bills pending before the Legislature to curb local property tax growth, McLennan County commissioners passed a resolution Tuesday encouraging state representatives to take another look at easing unfunded mandates.
County Judge Scott Felton noted that some legislators want to further limit how counties and cities can raise property tax rates without voter approval.
"If there's going to be regulation or rules put on how we can fix financial problems, then there needs to be rules put on why those problems got here in the first place, and much of that is things the state has caused us to pay for that we didn't have to pay for in the past," Felton said.
Felton said that when the state imposes new burdens without paying for them, it hurts counties' ability to make financial plans and meet bond obligations.
Last year in McLennan County, $11.14 million of the county's budget went toward state-mandated services, Felton said, including the following:
Almost $3.7 million to appoint attorneys in criminal cases,
More than $1.1 million to appoint attorneys in Child Protective Services cases,
More than $1.4 million to support and maintain state prisoners in county jails pending transfer to the Texas Department of Criminal Justice,
More than $1.8 million to fund state district courts, and
More than $70,000 to provide support staff, office facilities, utilities, and equipment for locally stationed Texas Department of Public Safety troopers.
Precinct 4 Commissioner Ben Perry agreed that if the state is seriously going to consider revenue caps it needs to also review its unfunded mandates.
"The revenue cap, whether you're for it or against it, will definitely in certain situations handcuff municipalities or counties in regards to raising necessary revenue for whatever may face that particular entity at that time," Perry said.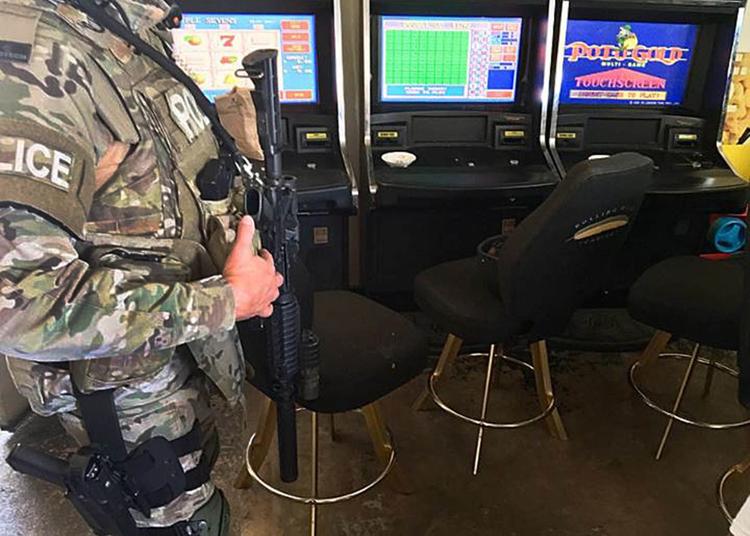 County commissioners Tuesday also voted to support legislation to regulate the operation of game rooms.
The 83rd and 85th Texas Legislatures amended the Texas Local Government Code to add a subchapter allowing certain counties to regulate game rooms, which are businesses with six or more skill or pleasure coin-operated machines. The law targets eight-liners, electronic machines that are often associated with illegal gambling.
McLennan County is not one of the counties with the authority to regulate eight-liner operations, though the city of Waco regulates them.
The city of Waco has received complaints of increased criminal activities around game rooms, according to the resolution.
Perry said the Texas Local Government Code amendment would involve changing the population bracket that defines which counties may regulate game rooms.
"It would automatically qualify us if they can get the population wording change to include a county of our size," he said.
The move would allow the sheriff's office, or any law enforcement agency in the county, to enforce laws regarding game rooms, Perry said.
The Waco City Council also approved a resolution Tuesday in support of eight-liner legislation.
"That's been something that I think many of us have heard from many of our constituents, that the illegal gambling activities in our community are creating significant problems," Council member Dillon Meek said. "And so I think that this is a small step, an easy step, that the city is doing to support the county and hopefully the Legislature in being able to take some action on this issue."