McLennan County leaders are continuing to contemplate taking over operation of the privately run Jack Harwell Detention Center and using it as a new home base for pre-release reintegration programs and services for inmates with mental health or substance abuse treatment needs.
The county stands to save money by reducing recidivism, and moving services to Harwell could help services expand, sheriff's office jail administrator Capt. Ricky Armstrong said. The sheriff's office also presented an analysis to commissioners in September showing the county could save up to $1 million in annual costs by ending its contract with LaSalle Corrections and taking over Harwell from the for-profit company. The analysis came after the cost to hire LaSalle to run the county-owned facility increased from $6 million to $8.1 million per year.
Armstrong and commissioners have been discussing the feasibility of taking over the jail for months, and he gave an update this week on opportunities the move would present to expand reintegration and treatment programs the county, city of Waco and Heart of Texas Region MHMR have collaborated on in recent years at the McLennan County Jail.
The sheriff's office already runs the McLennan County Jail, which shares a kitchen facility with Harwell.
The types of programs that could be offered to inmates are unlimited, Armstrong said. The idea, however, is not to jump in with 50 programs but to focus on making the most of efforts already seeing success, from basic education and peer support groups to vocational training, he said.
"Whatever's out there, we can bring in," Armstrong said. "We're doing everything right now with very little cost to the county. We have a lot of volunteers and a lot of interns."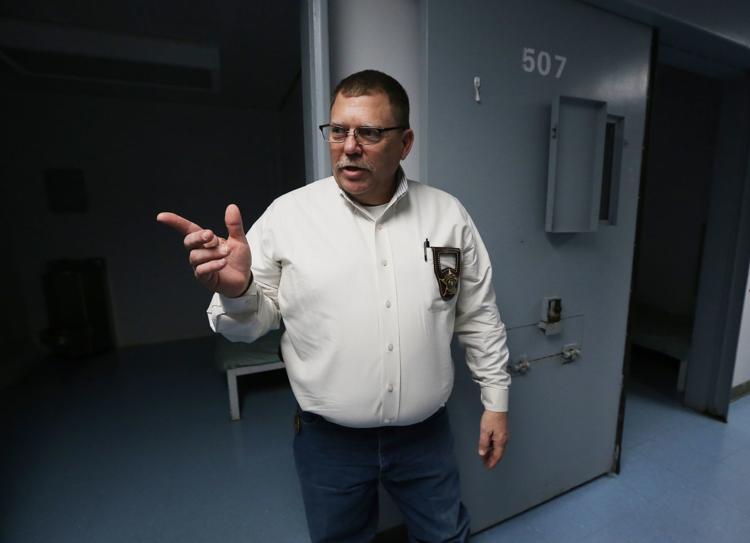 With the right support in place, the county has room to reduce the number of inmates who return to jail after their release or parole, he said. About 200 inmates, or 17 percent of he county jail population, have a mental illness, substance abuse issue or both, making them more prone to recidivism, Armstrong said.
Vocational and technical training programs can reduce institutional problem behaviors by replacing inmates' idle time with constructive work. The programs also let inmates handle maintenance, landscaping and other duties that reduce the workload of county staff, he said.
Though the proposal remains preliminary, the county's contract with LaSalle ends in October, the same time a new county budget year starts.
Precinct 3 Commissioner Will Jones said the county's current budget includes new money to hire a full-time psychiatric nurse practitioner, additional psychiatric staff and to train all staff on mental health.
"Unfortunately, the jail is the largest psychiatric institution in the county, which is awful," Jones said.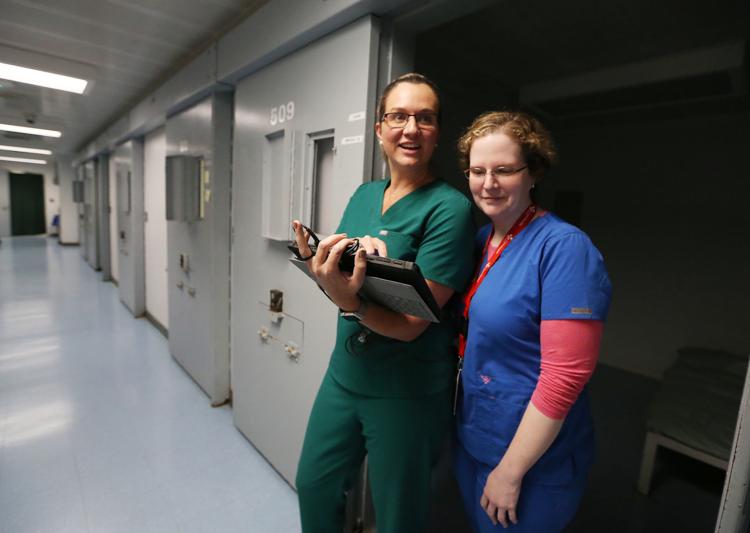 The proposal would be a good use for Harwell since it's not very old and already compliant with Americans with Disabilities Act standards, Jones said. The facility opened in 2010, and its construction was supported by a $49 million bond package passed the year before.
"There's been some debate as to, when we could, what the transition would be like, but it's very preliminary, nothing set in concrete," Jones said.
Commissioners will continue to discuss the potential takeover and its expected effects on the budget, he said.
The Jack Harwell facility is now used for overflow from the county jail, and LaSalle uses much of the space to house inmates on a contract basis for other counties and federal entities. The budget impact of the county running the jail would depend on how many outside contracts to house inmates the county could get, officials have said.
Armstrong said Harwell would have space for nine classrooms, 211 program beds, 72 protective custody beds, 24 disciplinary beds and 432 general population beds, for a total of 739 beds. As requests to participate in reintegration or treatment programs increases, more beds could be moved from general population to program beds, he said.
"It would be a wonderful goal to see all 739 of those beds in programs instead of sitting there not doing anything," he said.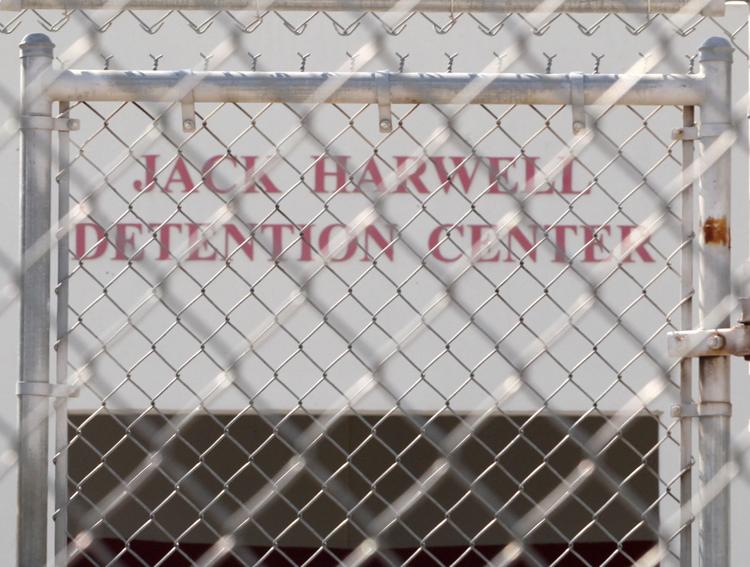 The county would need to hire one officer per 48 inmates, a cost included in the analysis presented in September, Armstrong said.
Precinct 1 County Commissioner Kelly Snell said he has not seen enough financial information to make a solid decision about the operational takeover. However, if the county can implement a plan like Armstrong laid out that makes financial sense, he would support it, Snell said.
"I know we need to do something for mental health, and it's going to cost you to care for mental health regardless," he said.