The Waco Mammoth National Memorial's first in-house paleontologist has had a busy first few months, but Lindsey Yann is only getting started.
After the National Park Service hired her on in January, Yann spent her first few months getting acquainted with the site, starting to build its paleontology program and working with fossils in front of curious guests. With the site closed to the public because of COVID-19, except surrounding trails that have reopened, she has been training for her new role, taking conference calls, reviewing the site's standard operating procedures and trying to plan ahead for a full reopening. Challenges, she said, help her thrive.
"I told my parents when I was eight or nine that I was going to get my Ph.D. in paleontology, and I stuck with it," Yann said. "I haven't always had support from everybody around me, but I used that lack of support to kind of drive what I was doing."
Now 33, she has her Ph.D. in paleontology from Vanderbilt University. Before earning that, she studied paleoecology, picking up two bachelor's degrees in geosciences and biological sciences from Virginia Tech University, and a master's in geological sciences from Louisiana State University.
"I just fell in love with it," Yann said. "I really enjoy the idea of studying past life and what we can learn about these animals and how we can use them to reconstruct the environment."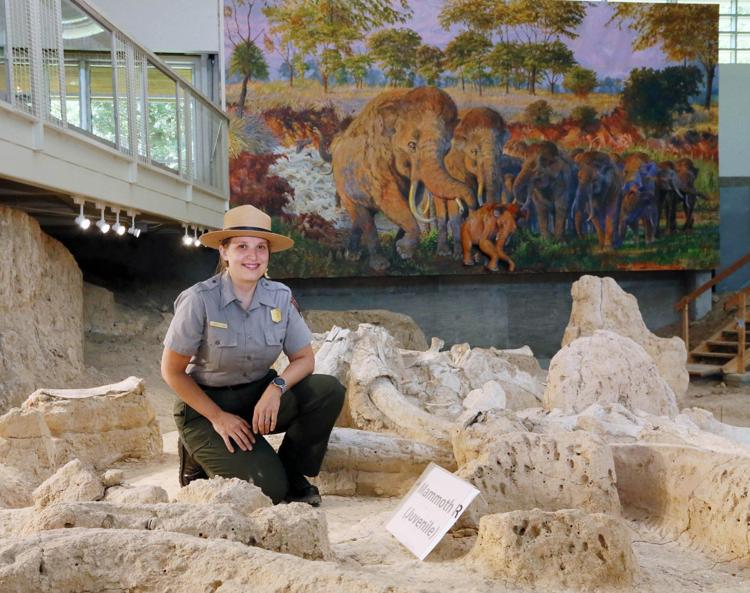 Yann never had the quintessential dinosaur phase so many children go through. Her passion was always for mastodons, saber-toothed cats and of course mammoths, which all belong to the Pleistocene epoch, which started almost 2.6 million years ago and included the most recent ice ages.
"You say you're a paleontologist and everyone assumes you study dinosaurs," Yann said. "I have studied dinosaurs, but it's never been my passion. I've always been interested in Pleistocene animals."
Yann's long-term goal is to build a program that showcases the resources at the Waco mammoth site, which became a national monument in 2015, and to bring in researches to study the property. But first she will need to raise the site's profile among people in her field, many who have never heard of it. Despite her years of studying Pleistocene animals, she only learned about the national monument a few years ago.
"I want to create a research program that will preserve and protect our fossils, but then can be used to make our national treasure more available to the public," Yann said. "Right now, all you can see is the dig shelter."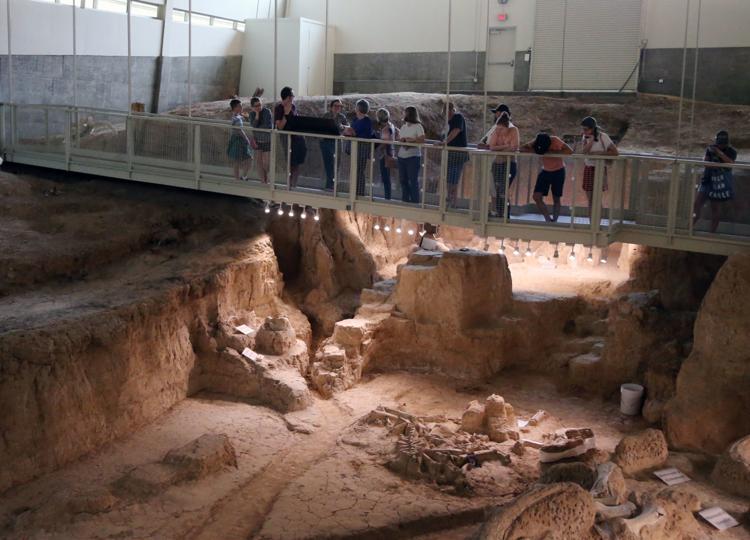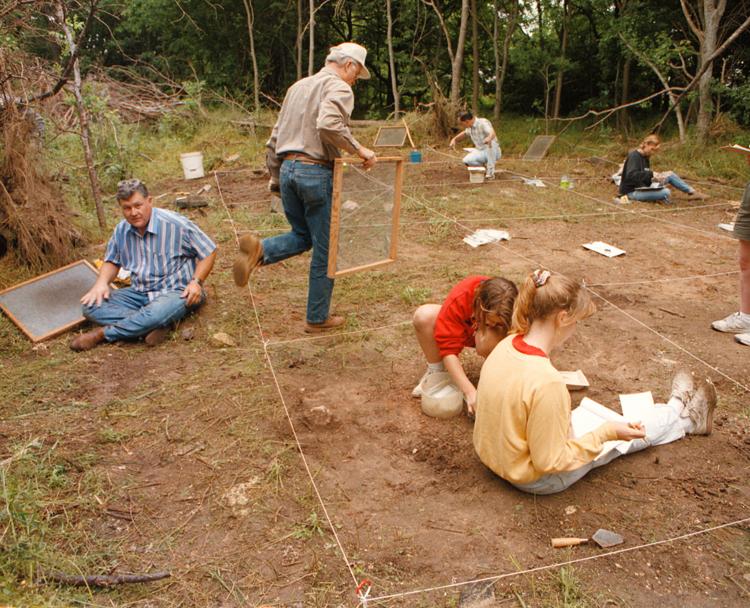 The monument functions as a partnership between the National Park Service, the city of Waco, the Waco Mammoth Foundation and Baylor University. It was open to the public for about five years before it became part of the National Park System. The National Park Service owns about 5 acres of the 105-acre site, most of which has gone uninvestigated.
Baylor University's Mayborn Museum remains a key resource in the partnership, after officials at the museum's predecessor, the Strecker Museum, took part in the initial excavations, eventually helping make sense of the mammoth bones a pair of young men happened on in a creek bed in April 1978.
"Because she's out there, she can obviously give them (the fossils) more attention," Mayborn Museum Collections Manager Anita Benedict said of Yann. "She's also been doing some of the fossil preparation and getting to know a site with 50 years' worth of history. It's nice to have someone else on board to help with that."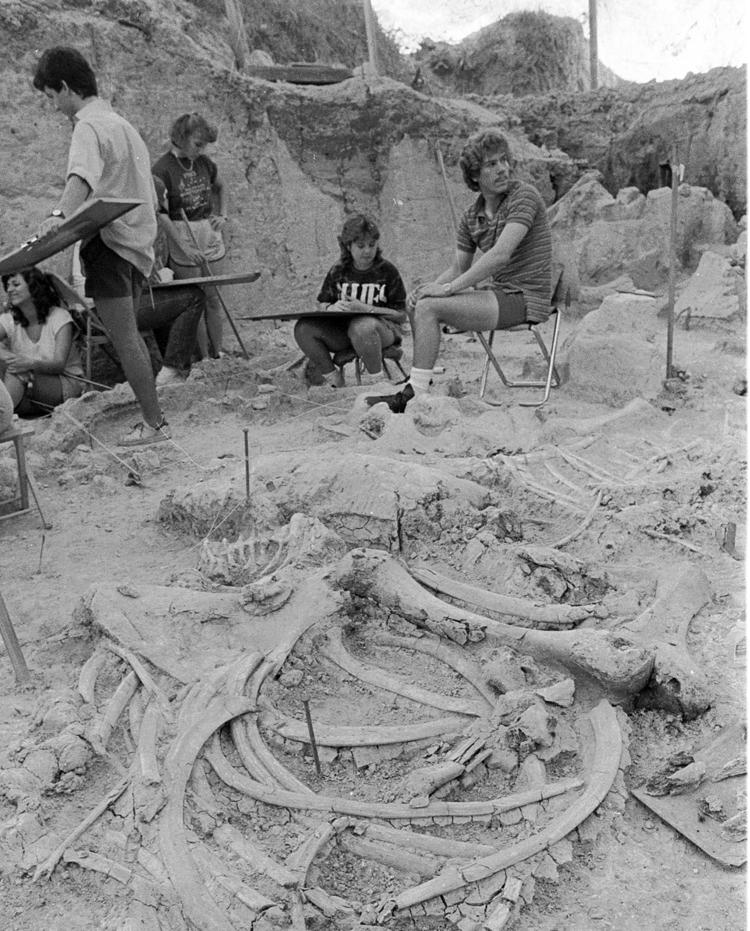 Benedict and Yann will work together to preserve the fossils, with the museum serving as the repository for fossils removed from the site.
"Anybody who wants to do research, my understanding is that they would come to me if they just want to look at the fossils in storage, and then they would work with her for anything still (in the ground)," Benedict said.
With Yann in place, the National Park Service could decide to start new excavations or research.
"We'll be very happy about that and help out in any way that we can," Benedict said.
Caring for what has already been excavated takes a lot of work already. As fossils age, they can flake. Despite the temperature-controlled building at the mammoth site and the storage areas at the Mayborn Museum, temperature fluctuations can still occur and damage the fossils.
Benedict said even at more active sites, fossil excavation often only happens a handful of weeks out of every year.
"It takes time to get it going, and we have to take care of what's already exposed out there before we expose any more," Benedict said.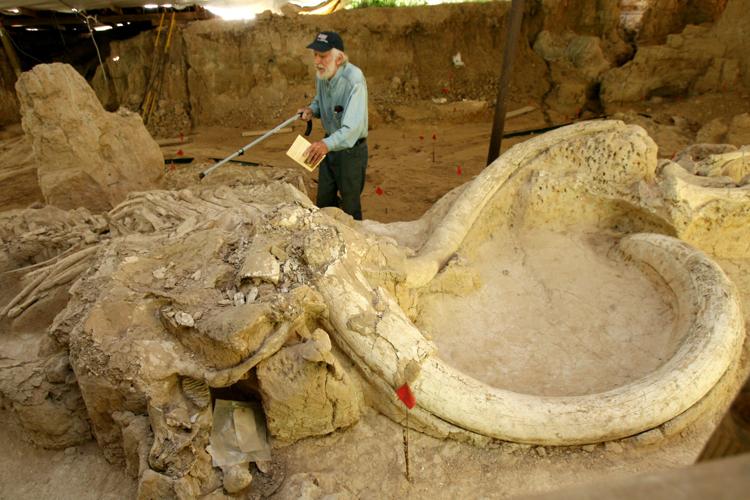 Before the closures, Yann would work with an audience looking on, cleaning fossils with dental tools and bamboo sticks while answering questions and demonstrating what the work entails.
"That's something we'll definitely pick back up once we're back in operation, but we'll also have a seasonal geoscientist in the park, an intern who will be doing that work," Yann said. "We're hoping to always have somebody available that people can ask questions."
Giving the public a glimpse of a working scientist is an important part of the operation.
Yann said thanks to pop culture, she does not fit many people's expectations.
"They assume we all look like Indiana Jones, or we're just a bunch of old white dudes in cowboy hats, or it's like in "Jurassic Park" where you just brush away the sand and you have these beautiful, whole skeletons preserved," Yann said. "That is nothing like what we actually do."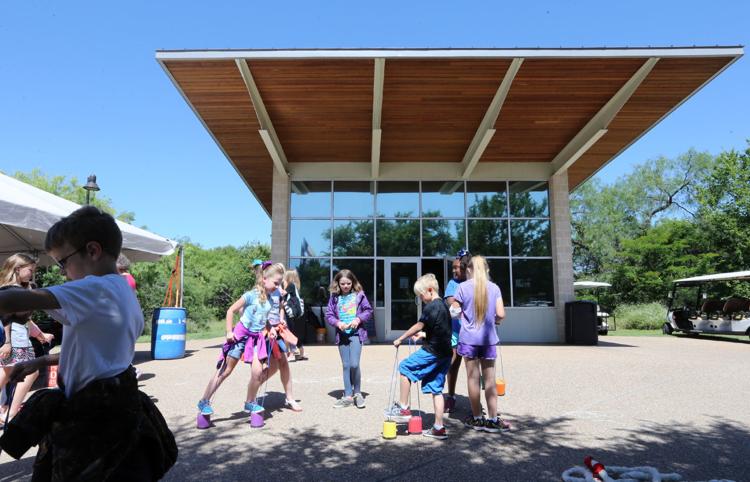 The assumptions can run deeper and cause more harm than people might realize. As a girl, Yann's middle school guidance counselor told her point blank that women do not study geology or paleontology, and her high school guidance counselor heavily encouraged her to think of a back-up plan, confident she would need it.
"I am very passionate about trying to change that," Yann said. "Women make up a large portion of our student population, but only a small fraction end up taking a high-level faculty or staff position. It's really important for me to reach out, especially to younger people and letting them know it is perfectly fine. Don't give up on science. Reach out to somebody, get some more information. We really need to be better about supporting young people, young women, in science."
There is one more thing Yann plans to bring to Waco: Her research on mammalian teeth from the Pleistocene, and what they can tell researches about the climate their owners lived in.
"It's pretty exciting to have a job where my research and plans for the future align pretty much perfectly," Yann said.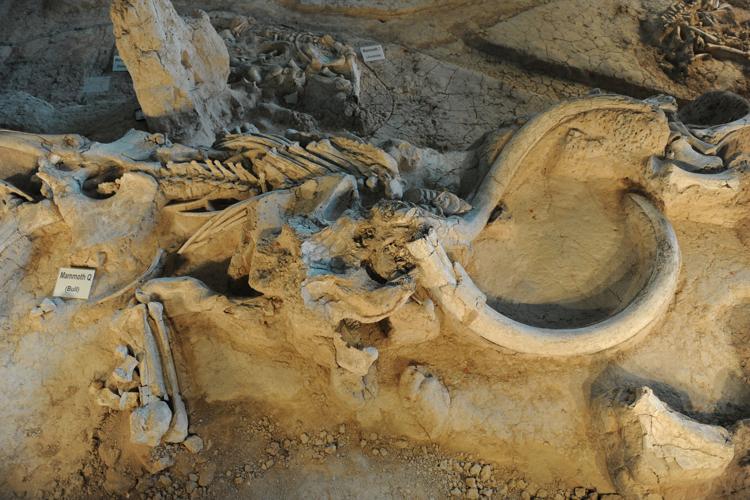 By removing the enamel of a tooth and analyzing it for carbon and oxygen, Yann can figure out what kind of vegetation the animal was eating and when.
"It was a technique that was out there, but what I did was modify the technique to answer a particular question I had," she said.
Eventually, she will be able to compare conditions at sites throughout the country, including the Waco Mammoth National Monument.
"We sometimes lack the geology to be able to determine whether our site was during a warm period or a cold period," Yann said. "I used these isotopes, specifically oxygen isotopes, and I was able to figure out if sites were warm and dry or warm or wet, cold and dry or cold and wet. We separated the factors of temperature and precipitation."
Studying how animals in the Pleistocene adapted to extreme temperature fluctuations can help scientists predict how animals will adapt to present-day climate change, and if they can survive at all.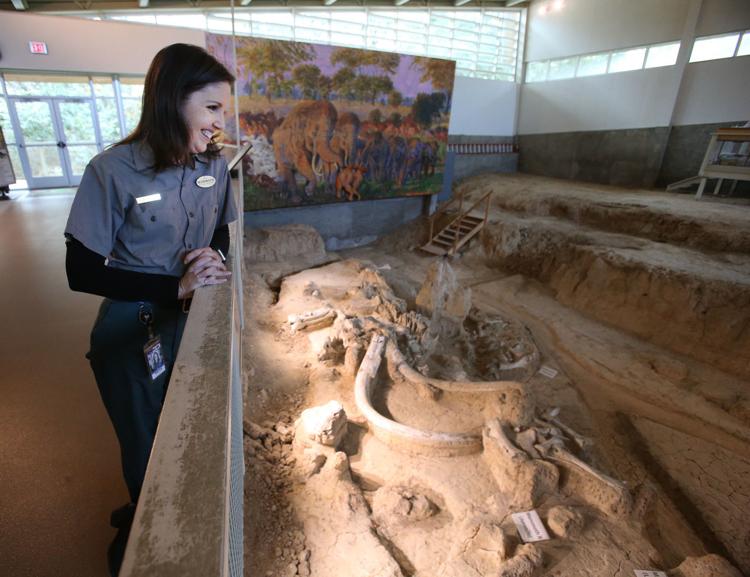 ---
---
Timeline: The Waco Mammoth National Monument story
---