---
Waco-McLennan County public health officials said it is only a matter of time before a positive case of the new coronavirus arises locally, and they are preparing for that possibility with a new countywide response team.
In Texas, three cases of the coronavirus had been confirmed as of Thursday, when state officials also announced six state laboratories are now able to test for COVID-19. Four more state labs will be able to test in the coming days, Gov. Greg Abbott said at a Thursday afternoon press conference.
State labs in Austin, Houston, Dallas, El Paso, Fort Worth and Lubbock are equipped to test for the coronavirus, although their testing capacity is limited, officials said. The four remaining labs that will be able to test soon are in Tyler, San Antonio, Corpus Christi and Harlingen.
Houston officials confirmed the first two cases of novel coronavirus in the nation's third-largest county Thursday, one day after a man in a nearby suburb became the first Texan to have a positive test result, outside of a federal quarantine site in San Antonio for people who have returned from traveling abroad.
The newest cases involve a man and a woman who had traveled, according to a statement from Harris County Public Health. The department did not say where they had gone or disclose their condition.
The announcement came a day after Texas health officials announced that a 70-year-old man in Fort Bend County, just outside Houston, had received a "presumptive positive" test for the virus. Officials said the man had traveled abroad and that he was in stable condition.
The Waco-McLennan County Public Health District and local health care providers announced Wednesday the formation of a response team to monitor any possible cases of COVID-19, although there are no diagnosed cases of the disease in the county.
The Waco-McLennan County Public Health District declined to release any information on potential cases. A spokeswoman said the district is only releasing information on positive cases, in accordance with the state health department.
Dr. Vaidehi Shah, the health district's senior epidemiologist, said based on information they have received from the West Coast, it is "highly probable" the disease will spread to McLennan County.
Ascension Providence, Baylor Scott & White and the Waco Family Health Center joined the health district in forming the McLennan County Leadership Response Team that will meet weekly to assess the outbreak in the country and plan the local response. The outbreak is caused by a member of the coronavirus family, which is similar to viruses that led to SARS and MERS outbreaks in the past.
"There's a lot of unknowns because it is new," Shah said. "Until December 2019, we did not know about this virus. From what we know right now, the common signs and symptoms are fever, shortness of breath and cough. It spreads through respiratory secretions, through cough and sneeze, just like the flu does."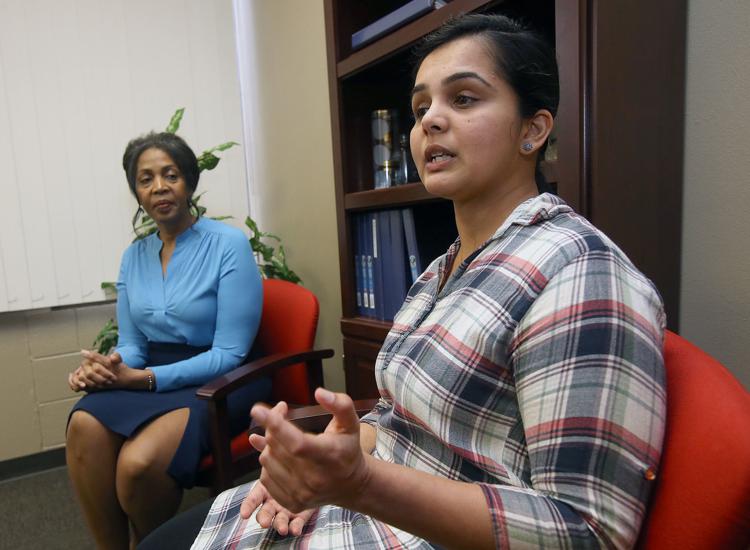 Based on the information available, Shah said 80% of cases present mild illness and may not even require medical care or hospitalization, but older adults and people with preexisting medical conditions or compromised immune systems are most at risk for the disease.
"You will get the infection if you are exposed to the virus," Shah said, "and the best way to prevent the virus is everyday preventative actions we have been recommending for several years."
That includes washing hands frequently, using a sanitizer if soap and water are not available, disinfecting frequently touched surfaces, and staying home when sick, she said.
Public Health Director Brenda Gray said being prepared for a public health emergency is why the health district has a trained, highly competent staff that is working with school districts, health care providers and other community operations to ensure the city and county are ready for an outbreak.
"One of our core functions of public health is emergency preparedness," Gray said.
If any health care providers suspect a patient has the coronavirus disease, they must contact the health district, which has a line open 24/7 to report certain conditions, Shah said.
The Centers for Disease Control and Prevention released new criteria for COVID-19 testing Wednesday that encourage doctors to "use their judgment" when deciding if a patient should be tested, considering factors including travel history and possible close contact with someone who has the disease. The CDC urges doctors to first test for other causes of respiratory illness, including the flu.
If patients meet the criteria for testing, then the health district would coordinate testing with their health care providers and send specimens to the CDC or state lab, Shah said. The health district also would begin contact-tracing, or finding out who the patients came into contact with after they presented symptoms. The patients would take any quarantine or isolation measures necessary, as well.
"If someone is sick, let them be royalty for the day," health district spokeswoman Kelly Craine said. "They are on their own. They don't have to eat with the family. They can watch their own TV. That self-isolation can make a really big difference."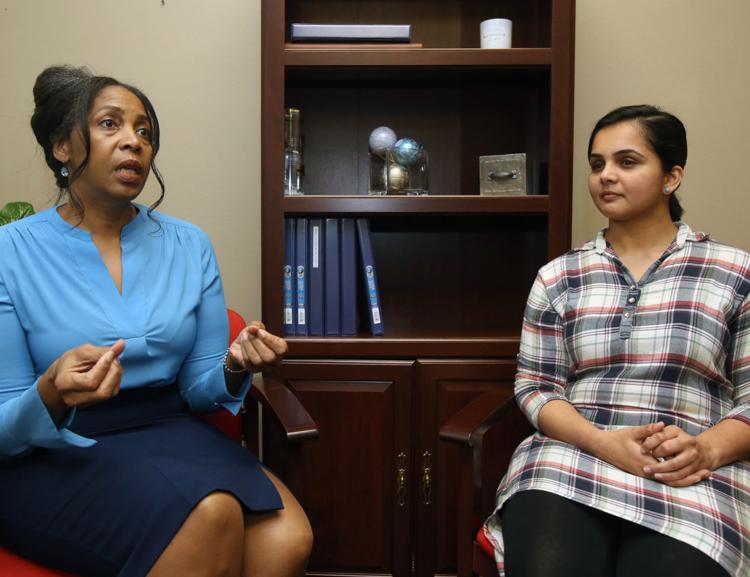 Craine said isolation simply means separating that member of the household from the others. They should not share items like television remotes or video game controllers, and if possible, they should be assigned to their own bathroom. If that is not possible, at least make sure the sick person's personal hygiene items are kept out of the bathroom, including toothbrushes.
Meanwhile, Baylor University has postponed any university-sponsored travel to China, South Korea and Italy until further notice, and five students enrolled in programs in Italy have been advised to return to the U.S., spokeswoman Lori Fogleman said. Those students returning will follow federal travel guidelines by returning to their permanent residences and self-monitoring for any symptoms for 14 days, while completing their coursework remotely.
An additional 80 students studying in Europe have been restricted from traveling in Italy, Fogleman said.
"At this time, other Baylor-sponsored travel is going forward as planned but continues to be evaluated on a case-by-case basis as the situation can change rapidly," she said.
Seven spring break mission trips have been deemed safe for travel to Colombia, Costa Rica, Peru and the Dominican Republic, Fogleman said. But the university is constantly monitoring risk factors associated with global travel and will cancel any trips up to the day of departure if they are determined to be unsafe.
McLennan Community College also is assessing any concerns with upcoming student-planned travel programs by meeting with faculty leading the trips. MCC officials said they are evaluating all aspects of the trips, including finding alternate avenues to complete courses if travel outside the country is not recommended.
Spring break presents further challenges for local institutions. As the city prepares for an influx of thousands of visitors, most tourist destinations are working on keeping places clean and increasing the number of hand sanitizer stations. The Waco Convention Center and the Dr Pepper Museum both issued notices about their increased efforts to sanitize surfaces and to train staff how to properly disinfect commonly touched objects.
People with questions about the disease can call the Public Health Information Line at 750-1890 from 8 a.m. to 5 p.m. Monday through Friday.
Photos: The latest from the coronavirus pandemic around the world