Grecia Chavira cannot fully appreciate the relief she felt when she first received her permanent residency from the federal government, now that her husband's immigration status may be in question if the U.S. Supreme Court allows the Trump administration to halt the Deferred Action for Childhood Arrivals program.
The Supreme Court's conservative majority appeared to side with the Trump administration Tuesday, which wants to end the Obama-era program that granted temporary protection from deportation to more than 700,000 young people, NPR reported. Brought to the U.S. illegally as children, they are known as "Dreamers."
Since June 2012, DACA has allowed Dreamers to work legally and attend school if they meet certain requirements and pass a criminal background check, according to the U.S. Citizenship and Immigration Services website. The Trump administration has aimed to end DACA, claiming it is illegal because President Barack Obama authorized the program through executive action.
In 2017, the Trump administration rescinded DACA under pressure from Texas Attorney General Ken Paxton and others. Three federal appeals courts ruled against the Trump administration, so the administration appealed to the Supreme Court.
In a statement Tuesday, Paxton said this case is about the "rule of law" and that the Obama administration "attempted to bypass our elected representatives" to enact policies in a "lawless exercise of executive power."
"Congress has the sole authority to write immigration laws, and it has repeatedly rejected attempts to enact the policies embodied in DACA," he said. "The president's duty is to ensure that the law is faithfully executed, not to rewrite laws with which he disagrees."
Chavira said if the Supreme Court rules in favor of the Trump administration it will feel like "so many years" of "false hope."
"We've led lives like every other person. We've been able to work. We've been able to get cars. We've been able to get houses," the 28-year-old said. "We've been allowed to do life regularly, and now to have that stripped away … you're going to have 700,000 people who will be ineligible to work."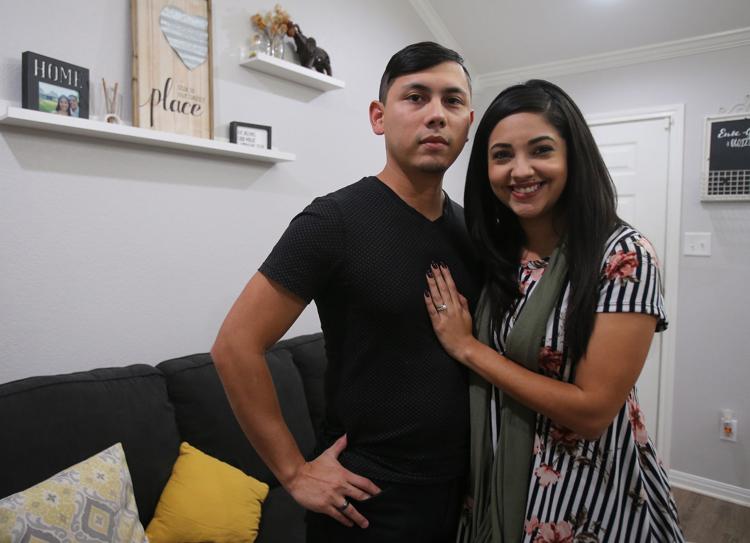 The impact to the economy could be devastating, Chavira said. While she and her husband both work and contribute to public assistance programs, they are not eligible for the programs or federal student financial aid.
Anali Looper, a Waco attorney with immigration law firm American Gateways, said it is still too early to tell how the Supreme Court will vote and that a decision is not expected until spring or summer. But she agreed with Chavira that ending DACA could harm more than help.
"It would have a devastating effect on a lot of communities and on our workforce," she said.
Chavira received notice from the federal government just last week that she had been granted permanent residence, but her husband, Enoc Hernandez, is a DACA recipient who relies on the program to work so he can attend school.
"If it wasn't for my recent change, both me and my husband, who are DACA recipients, we would lose our home because we wouldn't be able to work. We would lose both our cars," she said. "We wouldn't be able to pay our bills. Where does that leave us? It makes us go back into the shadows."
U.S. Rep. Bill Flores, R-Waco, said Tuesday he remains committed to working with other lawmakers to reform "our broken immigration system."
"It is imperative that Congress develop a bipartisan solution for America's Dreamer population, who are here through no fault of their own, and for many this is the only home they know," Flores said. "I support a legislative solution for Dreamers to have an earned path to stay in the United States and become productive residents."
Chavira and Hernandez have been productive residents of Waco and the country, she said. They are not "hardened criminals," the phrase President Donald Trump used in a tweet to refer to many people receiving DACA protection. The couple even gave their information to the U.S. Citizenship and Immigration Services, which could potentially deport her husband.
"We gave our information in good faith because we wanted to be productive members of society," she said. "We wanted to work. We wanted to get an education so we could give back to the United States because this is the country that built us. It's where we grew up, and we want to be here, and we want to continue our lives here and contribute to our economy."
The program only accepts immigrants without a criminal record who were brought to the U.S. before they were 16 years old, have lived in the country at least five years and have paid for and received a criminal background check, according to the USCIS. It does not provide a path to citizenship and only grants two-year reprieves from deportation.
Both Looper and Chavira support the passage of the DREAM Act, which stands for the Development, Relief and Education for Alien Minors Act, according to the Anti-Defamation League website. The bill, first introduced in Congress in 2001, would grant legal status to certain undocumented immigrants who were brought to the U.S. as children and attended school here.
Or, they said, just let DACA be.
"In the best interest of the people, why would you let people live out their dreams and have careers and build careers and build lives and then just strip it away?" Chavira said. "That's not humane."