The death of 10-year-old Valley Mills student Lily Mae Avant did not just leave the town of roughly 1,200 reeling. It made waves around the world.
Lily died early Monday morning after contracting a rare infection from a deadly amoeba after swimming in the Brazos River this month. A Facebook page dedicated to her fight against the infection — #lilystrong — has attracted worldwide attention and more than 22,000 members since it was created Sept. 11.
On Monday, thousands of people posted their condolences on the Facebook page. A quick Google search reveals Lily's story spread across the globe, with articles popping up on Chilean, German, Mexican, Norwegian and Hindi news websites.
But the shock hit especially hard in the close-knit school system where she had been a fifth-grader.
"It just doesn't seem fair," Valley Mills Elementary School Principal Chris Dowdy said. "It's unreal. No kid is supposed to endure that."
Lily attended the school since the middle of second grade, when she transferred from Whitney ISD. Dowdy said the school was blessed to have her for the short time it did and that she was an "outstanding student" and a "remarkable person."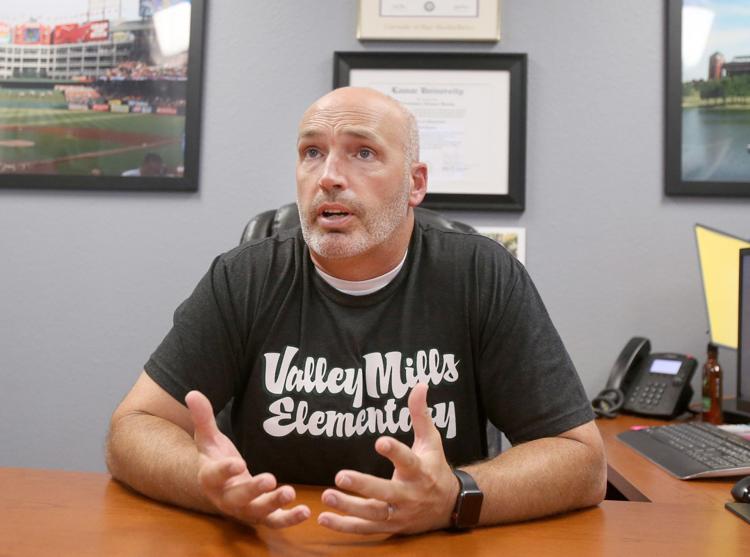 After developing a fever and headache Sept. 8, Lily's family took her to the doctor, where she was instructed to take ibuprofen and stay hydrated, according to the Facebook page. Lily's mother heard her daughter having nightmares one night, and then Lily became incoherent and unresponsive. At the emergency room, Lily was treated for bacterial and viral meningitis, but was quickly flown to Cook Children's Hospital in Fort Worth for treatment, according to the social media page.
Lily battled primary amebic meningoencephalitis, an infection caused by the waterborne Naegleria fowleri pathogen, for more than a week at the Fort Worth's children's hospital, before succumbing to the disease, according to the Facebook page.
In the Valley Mills Independent School District, where she was a pupil for almost three years, school officials and students passed around buckets for donations at the Friday night homecoming football game, raising nearly $4,000, Superintendent Mike Kelly said. The band booster club also donated its concession stand profits from the night, roughly $2,100.
"There has been an outpouring of love for the family," he said. "They need way more than financial help. They just need prayer. They were beside Lily through this whole fight."
School and crisis counselors from Region 12 Education Service Center will be on campus all week long to help students process and heal from Lily's death, Kelly said. Counselors and administrators met with fourth and fifth grade students in the library Monday morning to tell them the tragic news. They also called parents to inform them of the district's plans to help ease the grief and notified parents that they could pick up their students early if they wanted.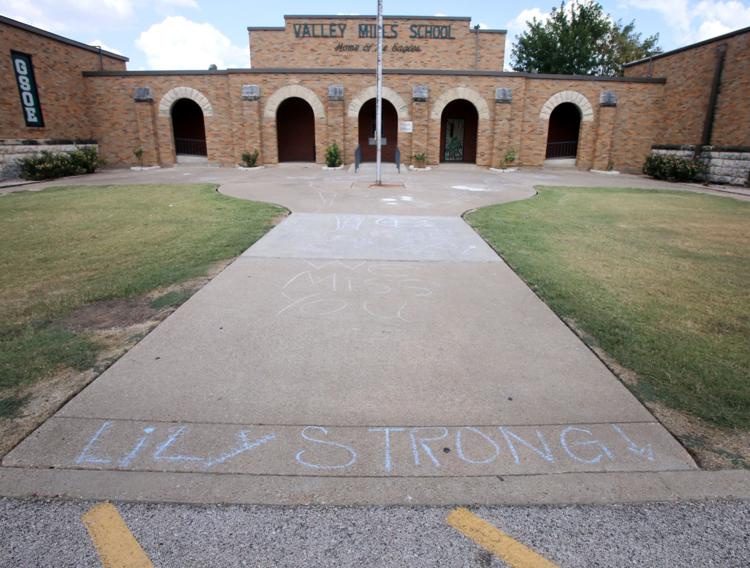 Friday is the district's "Superhero Day," and administrators are trying to get blue T-shirts made with #lilystrong on them made by then. Blue was Lily's favorite color. Kelly said he hopes that will be a positive end to a tough week for the students.
"She was a friend to everybody," Kelly said. "She really was one of the best."
Lily's was the only case of a Naegleria fowleri infection in Texas so far this year and the second in the past 12 months. A New Jersey man, Fabrizio Stabile, died Sept. 21, 2018, after contracting the infection at BSR Surf Resort northeast of Waco.
The Naegleria fowleri amoeba is found around the world, according to the Centers for Disease Control and Protection. In the U.S., most infections caused by the amoeba occurred in freshwater located in southern states. It can be found in bodies of warm freshwater, such as lakes and rivers, hot springs, water heaters and soil.
From 2009 to 2018, just 34 infections were reported in the U.S., according to the CDC. The infection has a 97% fatality rate. Only four people out of 145 known infected in the U.S. from 1962 to 2018 have survived.
The last time a Texas resident contracted the infection was in 2016, Department of State Health Services spokesman Chris Van Deusen said. The department only tracks infections of Texas residents, which are required to be reported to the resident's local public health entity.
Van Deusen said the department will conduct an investigation into the cause of Lily's death, taking any measures necessary to determine the source of the illness and if any public health measures need to be taken. He said in these cases the department generally does not implement public health measures because the amoeba is so common in Texas waters.
"This organism is just ubiquitous," he said. "The amoeba is pretty common in lakes and rivers, but infections are rare. They're so rare we don't really know why people get sick."
Van Deusen said millions of people swim in Texas lakes and rivers annually, yet few ever contract the deadly infection from the ubiquitous amoeba. Ways to minimize the risk of infection include swimming in only chlorinated water; avoiding shallow, warm bodies of water; never submerging your head in thermal or hot springs; and plugging the nose while swimming in freshwater.
An account has been set up at First National Bank in Valley Mills, and at First National Bank in Whitney to donate to Lily's family. Donations also may be sent via Venmo to the account @LilyLaciJohn.
Cards and letters can be mailed to:
P.O. Box 5308
Laguna Park, TX 76644