If your driver's license lacks a gold star, you may not be able to board a plane after Oct. 1, 2020.
Starting on that date, all commercial air travelers 18 and older must have a form of identification that complies with the REAL ID Act, Transportation Security Administration spokeswoman Carrie Harmon during a news conference Friday at Waco Regional Airport.
For Texans, that means their license or identification card has a small gold-encircled star in the top right corner.
In 2005, Congress passed the REAL ID Act to comply with the 9/11 Commission's recommendation that the federal government standardize the issuance of forms of identification to increase security, Harmon said.
The act established minimum security standards for state-issued driver's licenses and identification cards and prohibits federal agencies such as the TSA from accepting other forms of state-issued identification, according to a press release.
"When you present your license, we know you are who you say you are," she said.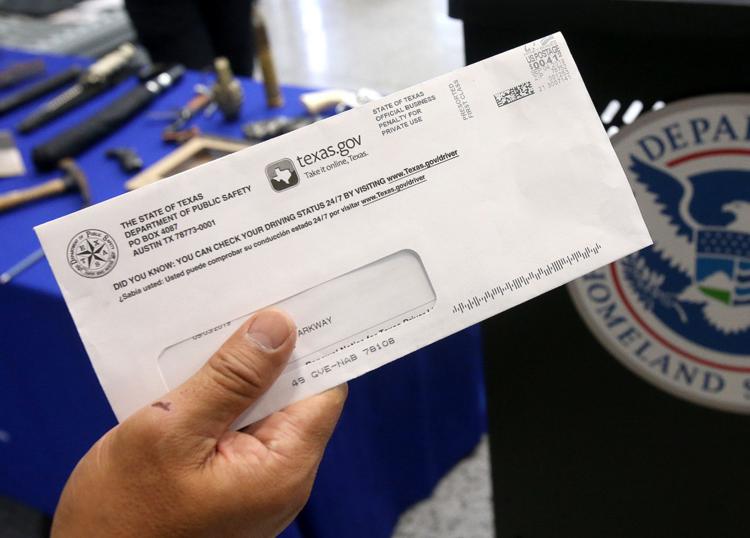 Texas has been issuing these forms of identification since October 2016, according to a press release. Texans can renew their licenses online or at a driver's license office to receive the airline-compliant ID, Harmon said. Some residents may receive a letter in the mail or by email, as well.
By the Oct. 1, 2020, deadline, about 76% of Texans will have a REAL ID, Harmon said. Travelers may use other forms of TSA-approved identification, such as a passport of military ID.
Harmon also provided an overview of TSA-prohibited items that had been surrendered by passengers at Waco Regional Airport and Austin-Bergstrom International Airport. Those items included a gun, ammunition, a small hatchet, a torch lighter, several knives in various forms and a replica grenade.
In 2018, the Waco airport found two guns not properly stored for flight. Unloaded firearms may be transported in a locked, hard-sided container in checked baggage only, according to the TSA website.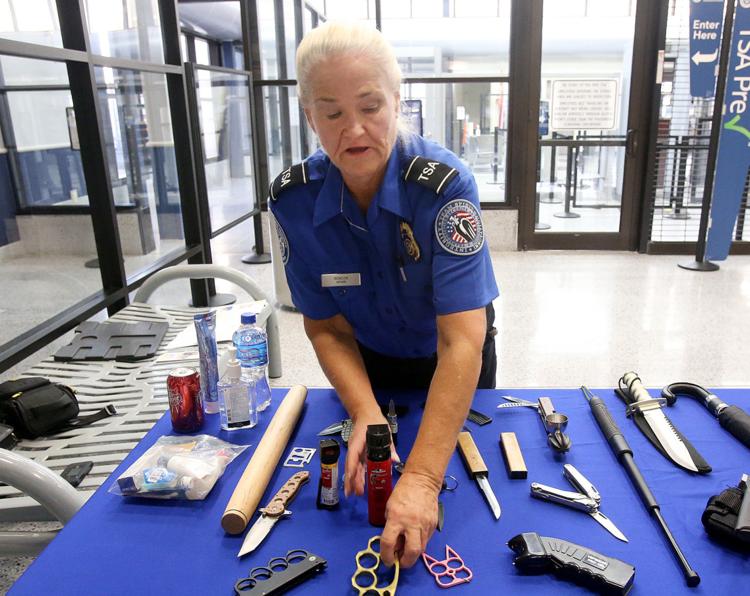 So far this year, local airport officials have found just one gun, Waco TSA agent Terry Rendon said.
An item that resembles an explosive, such as a replica grenade, would bring the airport to a standstill until law enforcement could determine there is no threat, Rendon said. She recommended leaving such objects at home.
Rendon said the most common prohibited item found is a knife, usually because people forget they are carrying them in their pockets. She suggested people arrive early and empty their pockets before entering the airport.
For more information on acceptable identification and prohibited items, visit TSA.gov.