Reminding residents and their guests of the adage, "What goes up must come down," Waco first responders are planning extra efforts to enforce fireworks and firearms laws this Fourth of July.
The fire department will have five fire marshals on duty, and the police department will have 10 extra officers on patrol Thursday in an effort to address the hundreds of calls expected to come in related to fireworks and the celebratory discharge of firearms.
"We have received complaints from several community members about two things, particularity on Fourth of July and New Year's Eve," Waco Police Chief Ryan Holt said. "One is fireworks inside the city limits and the other is celebratory discharges of firearms, so we want to remind residents both of those things are actually illegal."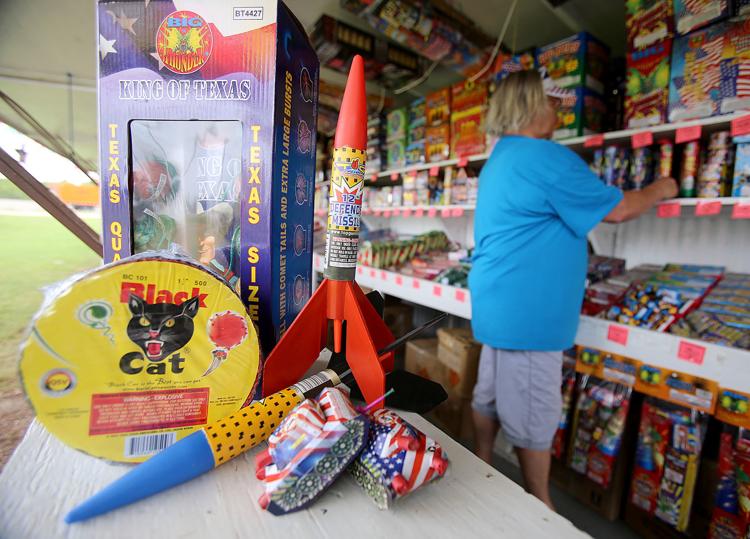 Violation of the ordinance banning fireworks in city limits carries a maximum fine of $2,000, though a $298 fine is more common for violators who show up to municipal court as scheduled, ready to pay, and do not contest the citation. Violation of the law banning discharge of a firearm can result in arrest.
Last Fourth of July, dispatchers received 234 fireworks or firearms calls, and received 190 last New Year's Eve.
"When we have to respond to fireworks calls and discharge calls, it is very taxing on our resources for other types of calls that need our attention," Holt said. "People forget that what comes up has to come down, so when they shoot off guns, that bullet has to go somewhere, sometimes to a house, car, or it can hit a person."
Of the 151 calls firefighters responded to between July 3 and July 5 last year, 24 involved reports of fires and 74 involved medical needs.
Fire department
Like the police, the fire department expects an increase in activity on most holidays, and resources are stretched further by the addition of fireworks, Waco Fire Chief Bobby Tatum said.
"It diverts our limited resources away from calls we respond to every day … It does impact the community, because sometimes we have to pay additional personnel to do fireworks calls," Tatum said.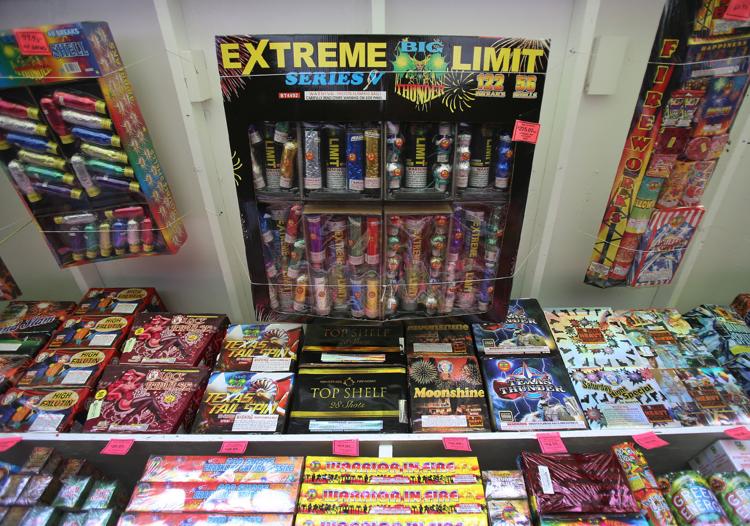 The area was experiencing a severe drought last summer, but this year's wet weather does not eliminate fire dangers associated with fireworks, in rural areas or in densely built areas, he said.
"Because it's been so wet, the grass is tall, and this time of year farmers will tell you the grass dries out regardless of how much rain you've gotten," Tatum said. "You can start a fire regardless of how wet it is, and other years we've had significant fire issues inside the city limits."
Nationwide, there were at least five fireworks-related deaths and 5,600 fireworks-related injuries between June 22 and July 22, according to the U.S. Consumer Product Safety Commission.
The city's Fourth on the Brazos Celebration will start at 5 p.m. Thursday at Touchdown Alley next to McLane Stadium. A fireworks show will start at 9:15 p.m. and be broadcast on the Waco City Cable Channel and wccc.tv.
An employee dressed in touches of red, white and blue shook her head and mouthed, "No," when asked if her customers at American Fireworks loca…