The annual Heart O' Texas Fair and Rodeo will return to the Extraco Events Center grounds Oct. 3-13, but longtime fairgoers may want to pay more attention to signs and maps than their directional memories this year.
Construction of an expansive multi-purpose building, part of a $35 million reconfiguration of the Extraco Events Center grounds, has caused fair organizers to change parking areas, create new entry gates, shift event locations and downsize others. Most of the fair's usual mix of livestock exhibits, carnival rides, live entertainment, rodeo action, food and drink concessions, demonstrations, wiener dog races and mutton busting will again fill the event, but some fitted in a different way.
And, if the fair's standard 10-day run was not enough for some, this year there is more: a second Sunday has been added, complete with Spanish-language bands and professional bullfighting at night. Also new is the Timberworks Lumberjack Olympic Show, whose participants climb poles, roll logs, compete in chopping and sawing contests and, of course, throw axes.
The additions and location shifts will make the 67th annual fair a different experience for many, HOT Fair and Rodeo President Wes Allison said.
"It really creates a new opportunity," Allison said. "Your favorite corn dog stand probably won't be in the place you remember it, but it will be there. I'm excited at the possibility of change."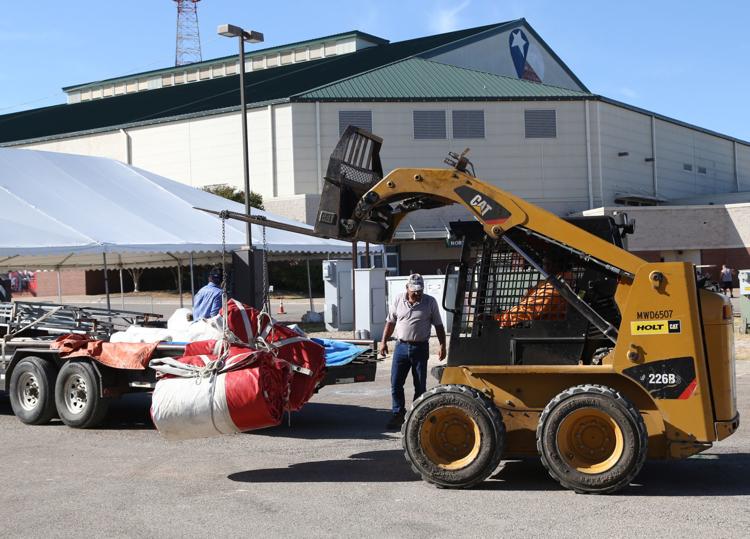 Tunes and tickets
The fair's musical lineup, heavy on Texas country, will feature Cory Morrow, Oct. 4; Aaron Watson, Oct. 5; cumbia band Massore, Oct. 6; Waco's Sloppy Joe Band, Oct. 9; Glen Templeton, Oct. 10; Koe Wetzel, Oct. 11; Shane Smith & The Saints, Oct. 12; and Sexto Grado and La Energía Norteña, Oct. 13.
Ticket prices remain unchanged from last year, with advance tickets costing $10, gate admission $15, and children 8 and younger admitted free.
A second Sunday was added this year to accommodate a growing livestock show that last year set records with 5,576 entries and 3,400 young participants, Allison said during a press event Wednesday.
Rain on four days of the fair last year cut attendance about 4% to around 186,000 people, causing organizers to use their rain insurance to defray the hit on admissions revenue. The impact did not affect what is coming to this year's fair, but the extra Sunday will add a little attendance cushion in case of rain, Allison said.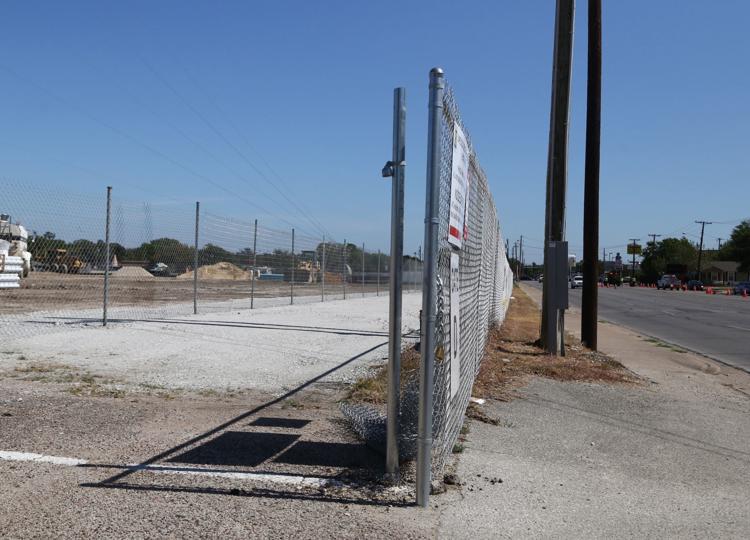 Construction shuffle
Construction in the Extraco Events Center's southeast corner will cause some shuffling of entrance gates and parking areas. The southeast parking at Bosque Boulevard and 42nd Street has been reduced, but parking at the corner of 42nd and Colcord Avenue will be available with an admission gate nearby. The Bosque Boulevard gate will remain, as will the drop-off area in front, with a new sidewalk linking the Bosque parking and passing by the construction area.
The Lake Air Drive entrance gate near the show pavilion area will provide entry for those parking in the Lake Air Drive lot, and part of a former driving range past the livestock area has been graveled for use as parking.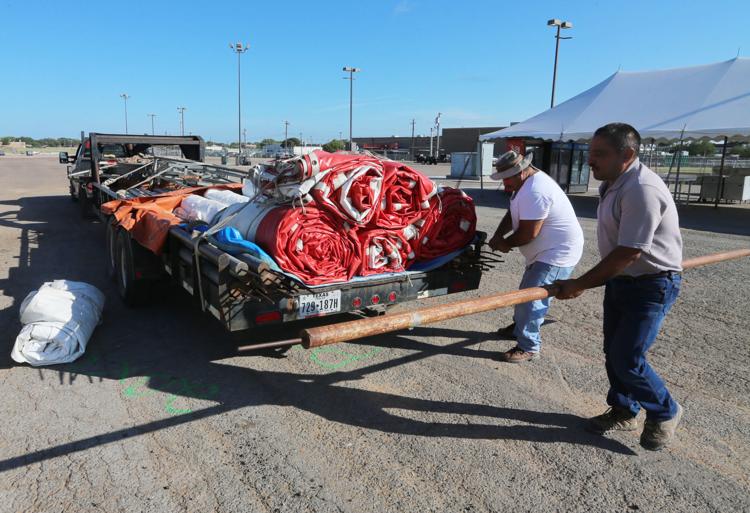 That parking and a new admission gate will provide direct access to the carnival rides. Although fairgoers may have to look for different parking areas this year, more total parking space will be available than last year, Allison said.
Three trams also will run from parking areas to fair gates and exits during fair hours and 30 minutes after closing.
Rodeo spectators
The reconfigured grounds may cause a surprise for rodeo spectators in the Extraco Coliseum. If they leave the building from its west and south exits, they will find themselves officially outside the fair and needing to re-enter through an admissions gate. Allison said signs and volunteers in the coliseum will steer those who want to remain at the fair to the correct exits.
The Bud Light Music Stage, long located near the fairgrounds' south side, will move closer to the center of the fair and the entry gate at Colcord and 42nd.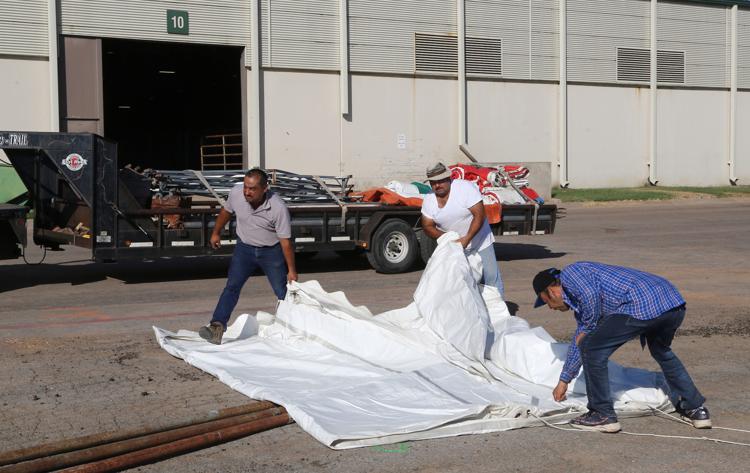 Creative arts exhibits and displays will share space in the General Exhibits Building with a smaller One HOT Marketplace. The HEBuddy Barnyard for kids will move closer to the livestock show pavilion area with vendors, food and drink concessions clustering in the middle of the fair.
One HOT Rodeo competition will be held at 7 p.m. Oct. 5-6 and 8-12 with One HOT Bullfight at 7 p.m. Oct. 13. The bullfight, a new offering this year, will feature nine freestyle bullfighters who have 60 seconds to get a bull to charge or move. The winner after four rounds will take home a top prize of $10,000.
Fair favorites continue to dot the event calendar. Carnival ride fans can get a jump on this year's 40 rides with the Sneak-A-Peek night from 6 to 11 p.m. Oct. 3 with $5 gate admission and $2 cost per ride.
Wiener dog races will take place at 1 p.m. Oct. 5 in the kids area with a $25 entry fee that includes fair admission. Runners can share space with cattle in the fair's second Running With The Bulls on the morning of Oct. 6, with 1-mile runners starting at 7:30 a.m. and 5K runners starting at 8 a.m.
The rodeo's Stick Horse and Pony Grand Entry will be at 6:30 p.m. Oct. 6 in the coliseum, and the Special Ranch Rodeo will be held at 2 p.m. Oct. 12.