Waco Deputy Fire Chief Robby Bergerson on Friday wheeled into New Orleans, site of the New Year's Day clash between the Baylor University and University of Georgia football teams. He has relatives living in and around the city, and as frequently as possible makes the 8-hour drive to socialize and explore his second home.
Though originally from Minnesota, with a stay in Austin, Bergerson calls himself a Baylor backer from way back. He planned this visit before the Bears' overtime loss to the University of Oklahoma in the Big 12 championship game sent the team and its fans to a top-notch consolation prize, the 72,003-seat Mercedes-Benz Superdome. New Orleans has hosted 10 Super Bowls, tied with Miami for the most. It also boasts the madness of Mardi Gras, history that hangs like Spanish moss and incomparable restaurants. On Jan. 13, come heck or high water, it will welcome college football's national championship.
It knows how to throw a party, to say the least.
Bergerson said he will attend Wednesday's game, having secured tickets online in the "nosebleed" section for a reasonable price. His 9-year-old son, Benny, who was with dad on a drive around New Orleans on Friday, will join him in cheering on the Bears. But at that very moment, while speaking by cellphone, Bergerson said hunger was demanding a pit stop.
"I see a Buffalo Wild Wings," he said, having just discussed the culinary masterpieces awaiting fans bound for Bourbon Street and beyond.
"I guess we'll stop there since it's the closest," Bergerson said, signing off.
A hungry pair of fans must do what they've got to do.
Billionaire Drayton McLane, for whom Baylor's new football stadium is named, said he will join 10 family members in attending the Sugar Bowl.
"The five grandsons range in ages 9 to 15, and all are really looking forward to it," McLane said by email. "We are staying over until January 3rd and intend to celebrate Baylor's victory over those Bulldogs."
He named Commander's Palace on Washington Avenue as the McLane family destination of choice in New Orleans. Obviously familiar with its lineage, McLane said the dining establishment has been a New Orleans landmark since 1880.
"The fresh authentic Cajun food they serve simply can't be beat," he wrote. "It is worth walking from Temple to Waco for."
A couple of Baylor University fans familiar with New Orleans offered perspectives on what to do before or after attending the Sugar Bowl on We…
Facts and statistics abound when bowl games enter the discussion.
As the Big 12 representative, Baylor is considered the home team in this the 86th Sugar Bowl. It costs $25 to park in the Mercedes-Benz Superdome on game days. Sports Insider had the Bears a 6-point underdog as of Friday. Each team received 15,500 tickets to distribute. The Superdome ticket office opens at noon on Wednesday before the 7:45 p.m. kickoff. A victory for Baylor would give the program its first 12-win season.
Waco Mayor Kyle Deaver, an attorney who received undergraduate and law degrees from Baylor, said he also will make the Sugar Bowl a family affair, planning to sit with nine relatives, including his parents, "on the lower level somewhere." He said by phone he attended an Elton John concert in the Superdome 20-odd years ago but has never seen a football game there.
"It obviously has been completely redone since the hurricane," Deaver said, referring to Hurricane Katrina, which devastated the city in August 2005. The Superdome, which was used as a shelter for displaced residents, suffered punctures that allowed water to cascade through the roof. The stadium, opened in 1975, was closed to accommodate $366 million in repairs.
It borders on astonishing that Baylor played for the Big 12 championship and earned a place in the prestigious Sugar Bowl, a New Year's Day classic, only two years after struggling through a one-win season, Deaver said.
"Anybody predicting that was being overly optimistic," Deaver said.
He said he knows of no ceremonies planned that would require him to wear his mayoral hat.
"I think I'm off-duty down there," he said in a phone interview.
McLennan County Judge Scott Felton, a Southwest Texas State alumnus, said he plans to park himself in front of a TV to root mightily for the Bears.
"I've been to New Orleans four or five times in my lifetime, generally due to my association with conventions or business meetings," Felton said. "My New Year's resolution is 'all things in moderation,' and New Orleans would be a tough place to start down that road. It's a great place, the restaurants, the casinos. I'm not a big gambler, but the atmosphere is something."
The succulent barbecued shrimp at Pascal's Manale on Napoleon Avenue, served with warm French bread, are particularly tempting, he said.
"Top it off with bread pudding, and that's hard to beat," Felton said.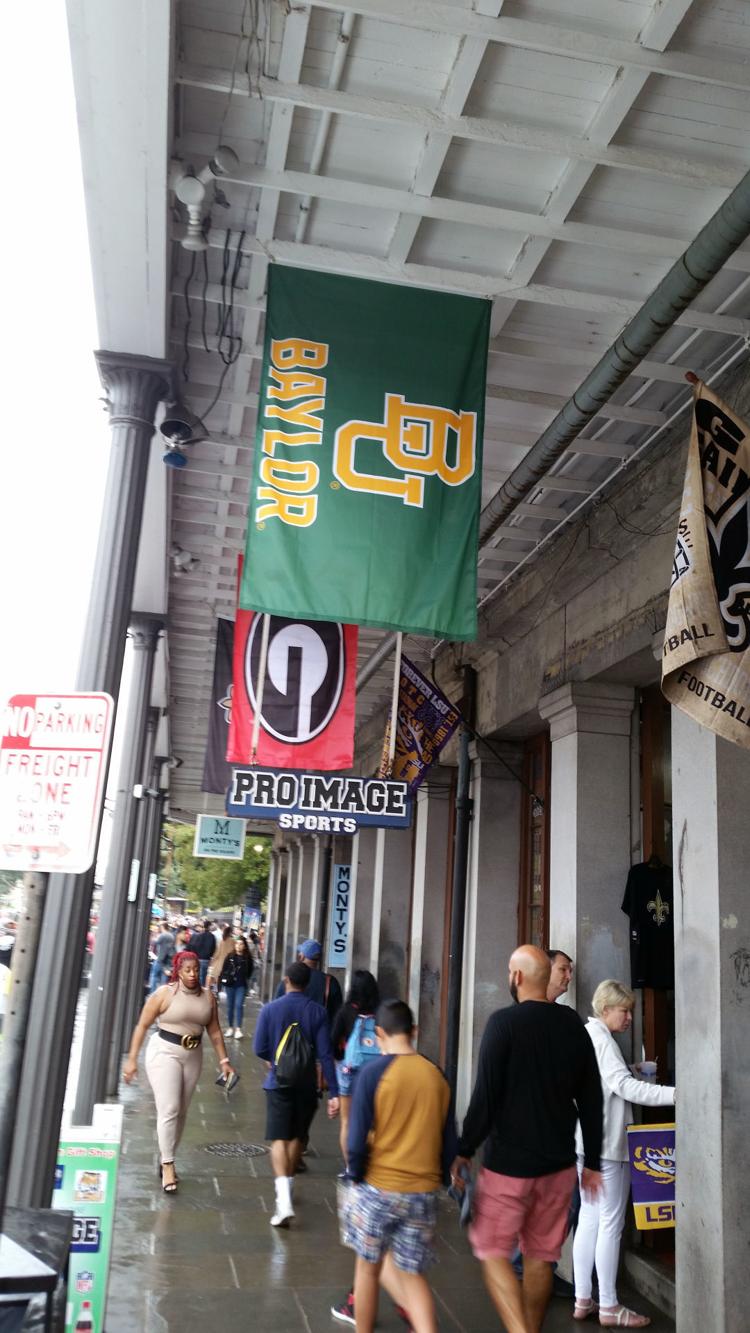 Baylor put together a package for students wanting to immerse themselves in the Sugar Bowl experience, including the pep rallies and a "Fan Jam" on the Superdome grounds before kickoff. It will make two buses available for loading at 6:30 a.m. on New Year's Day in McLane Stadium's Lot 3.
An estimated 100 students "will go to the game and stay overnight in New Orleans before heading back to Waco Jan. 2 in the afternoon or early evening," Baylor spokeswoman Lori Fogleman said by email.
The $150 per-person charge covers all travel and lodging in New Orleans, some meals and, of course, a game ticket, Fogleman said.
Various online ticket sites continue to tout the availability of tickets to the Sugar Bowl, including one on Friday advertising upper-deck spots as low as $14, though lower-level premium seats were fetching up to $945.
Bergerson, the firefighter with family ties to New Orleans, said ticket availability should not be construed as lack of interest in the matchup.
"I'm often here at Sugar Bowl time, and I know tickets are available," he said. "There is a lot of press about the game. The media pumps it up because it means a lot to the local economy. I've been to four or five Saints' games, and there is a great atmosphere inside the Superdome. But even for those, as popular as the Saints are, there seems to be tickets on game day."
Two prominent Baylor graduates, Chip and Joanna Gaines of "Fixer Upper" and Magnolia Market fame, are planning to make the trip, spokesman John Marsicano said by email.
Waco banker Rodney Kroll, a Baylor University alumnus, said he is enjoying the vibe around the community in response to the football team's resurgence.
Still, the mood does not quite match that of Jan. 1, 1975, when the Bears played Penn State University in the Cotton Bowl, before that classic abandoned its namesake in Dallas' Fair Park and relocated to the Dallas Cowboys' AT&T Stadium in Arlington. The Bears, led by Baylor's all-time-winningest coach Grant Teaff and still in the old Southwest Conference, ended a 50-year league championship drought in 1974, earning the Cotton Bowl invite.
"I can remember a sign that said, 'Last one out of town, turn out the lights,'" Kroll said.
Kroll said he also, unfortunately, recalls the drubbing the Penn State Nittany Lions administered to the Bears, who lost 41-20.
McLane said he also vividly remembers that incredible scene.
"My wife Elizabeth and I went to the game when our son, Drayton III, was just an infant," he said. "Two great memories I have of the game are, one, it was extremely cold and, two, Baylor did not play up to the level of Penn State.
"I think the nervousness of being the first Cotton Bowl in fifty years got to them. The Bears just did not play up to their ability."
McLane said he has more faith in this Bears team.
"I do not believe this Sugar Bowl is comparable to that Cotton Bowl game," he said. "We have a much better prepared team. They are more competitive and playing at the highest of levels. It's just been a tremendous season."
---
Baylor is now 11-2. Here's a look back at all of the Bears' 10-win seasons (1980-2019).
1980: SWC champs (10-1)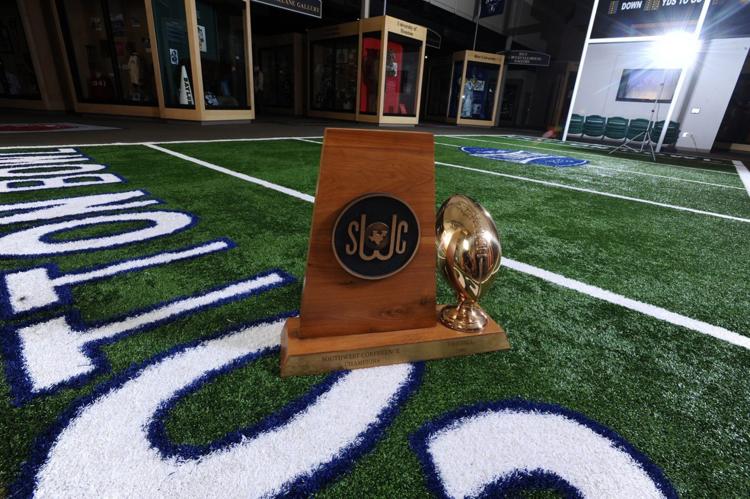 2011: Alamo Bowl (10-3)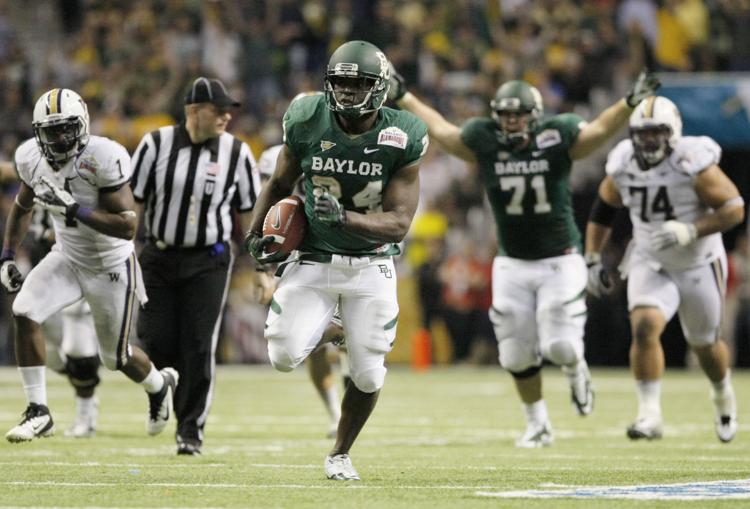 2011: Alamo Bowl (10-3)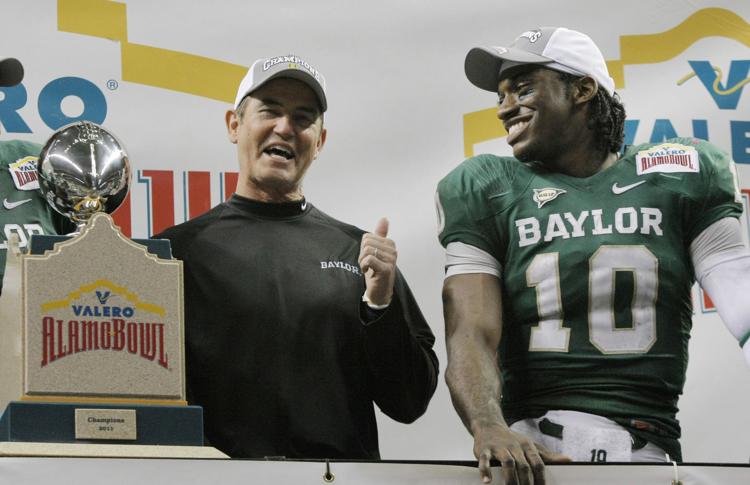 2013: TCU (10-1)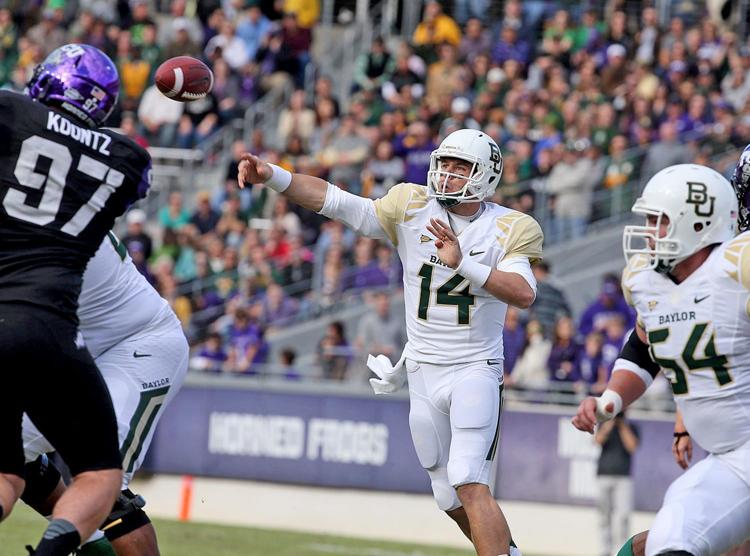 2013: TCU (10-1)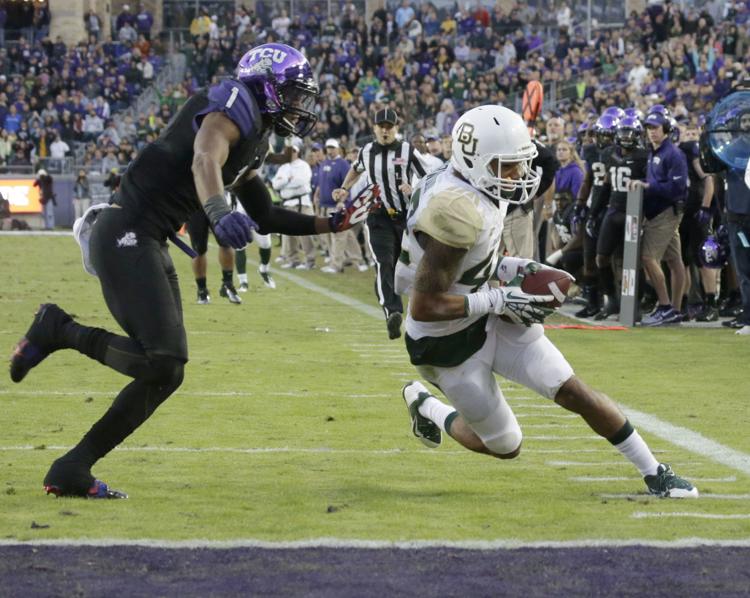 2013: TCU (10-1)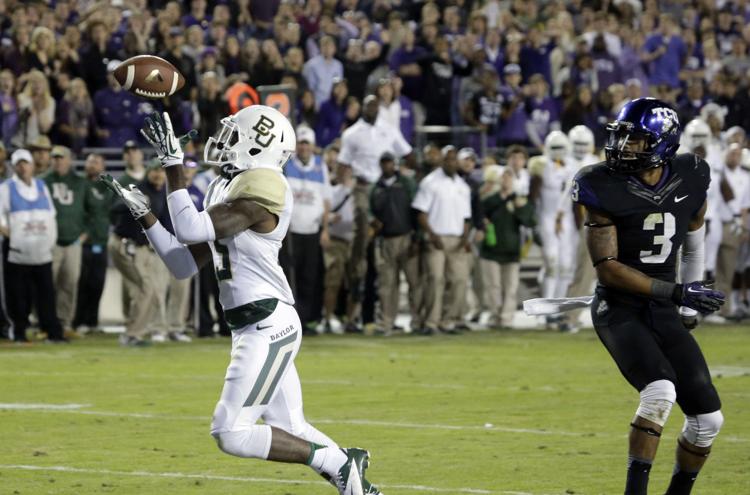 2013: Texas (11-1)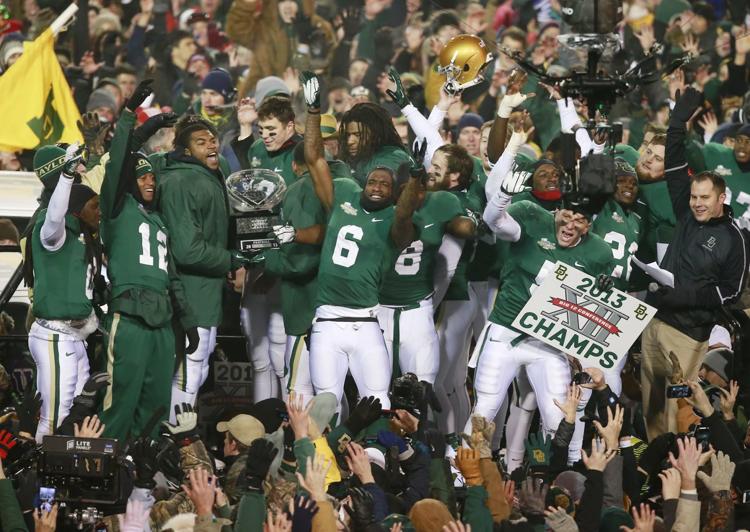 2013: Texas (11-1)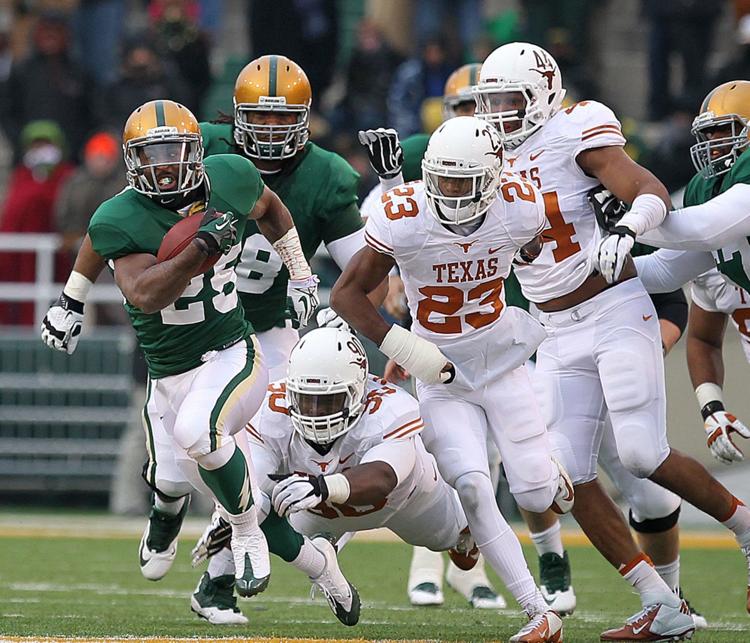 2013: Fiesta Bowl (11-2)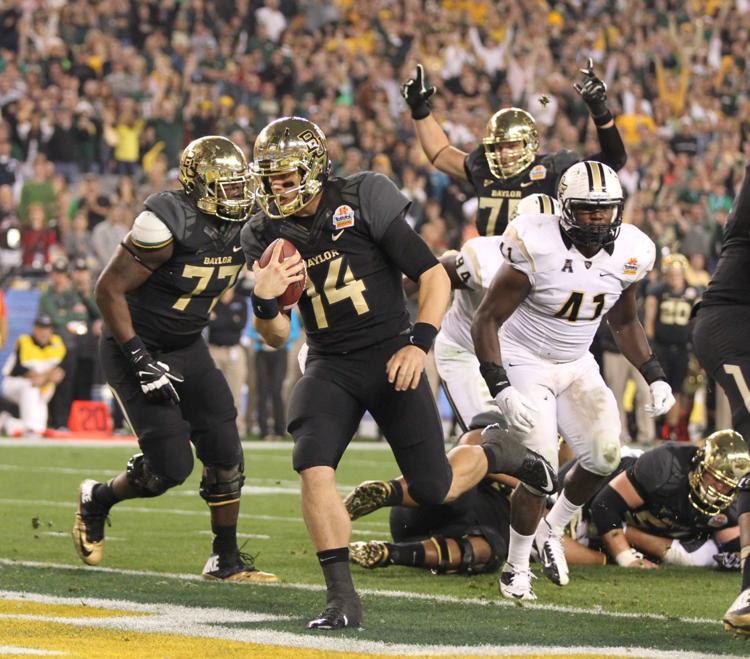 2014: Texas Tech (10-1)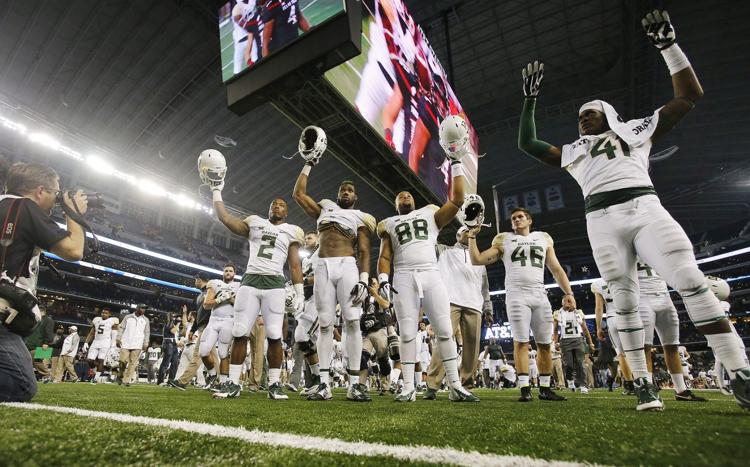 2014: Texas Tech (10-1)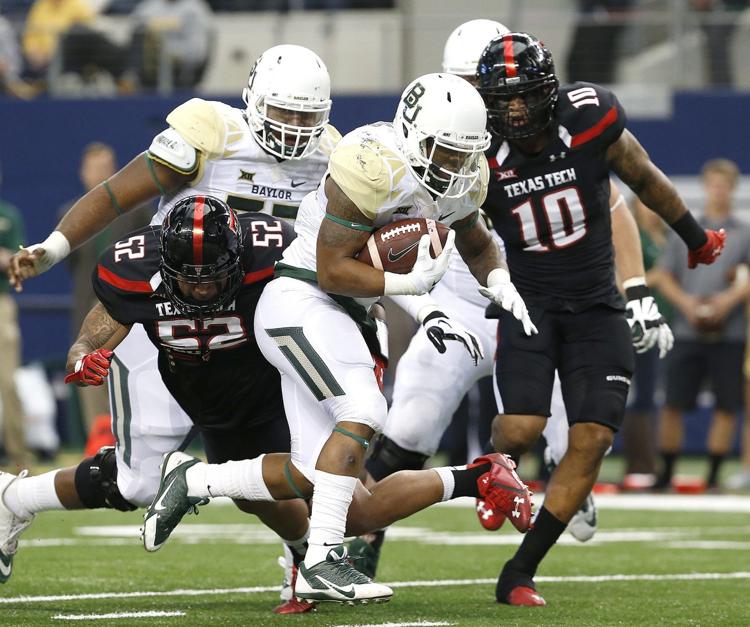 2014: Texas Tech (10-1)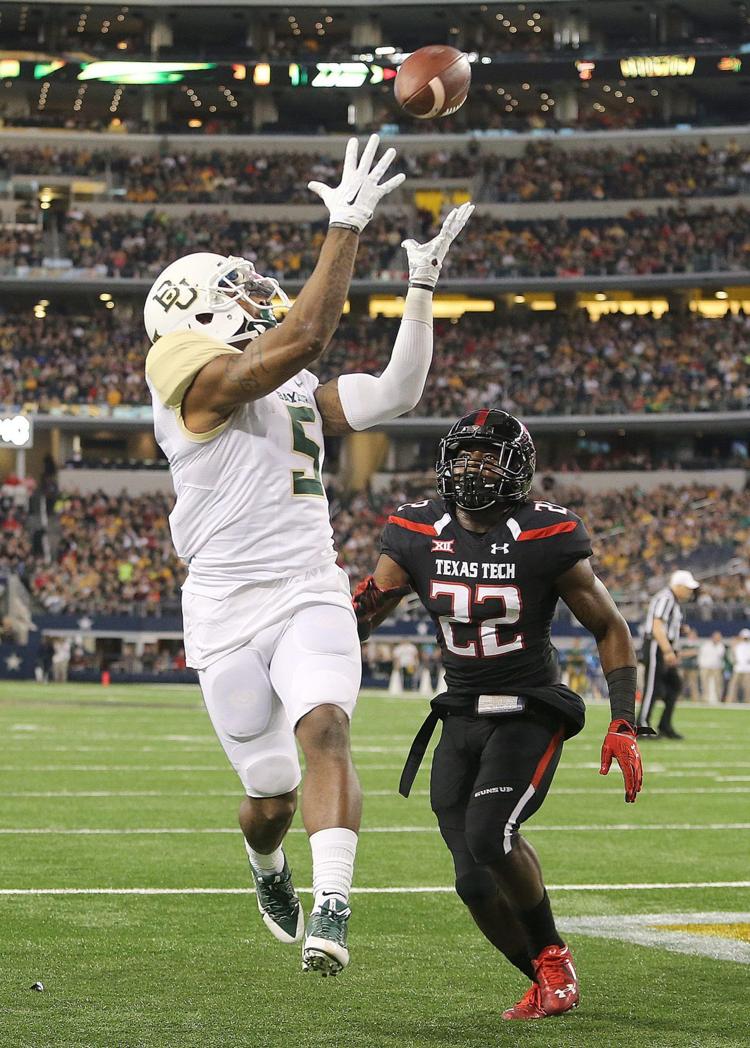 2014: Kansas State (11-1)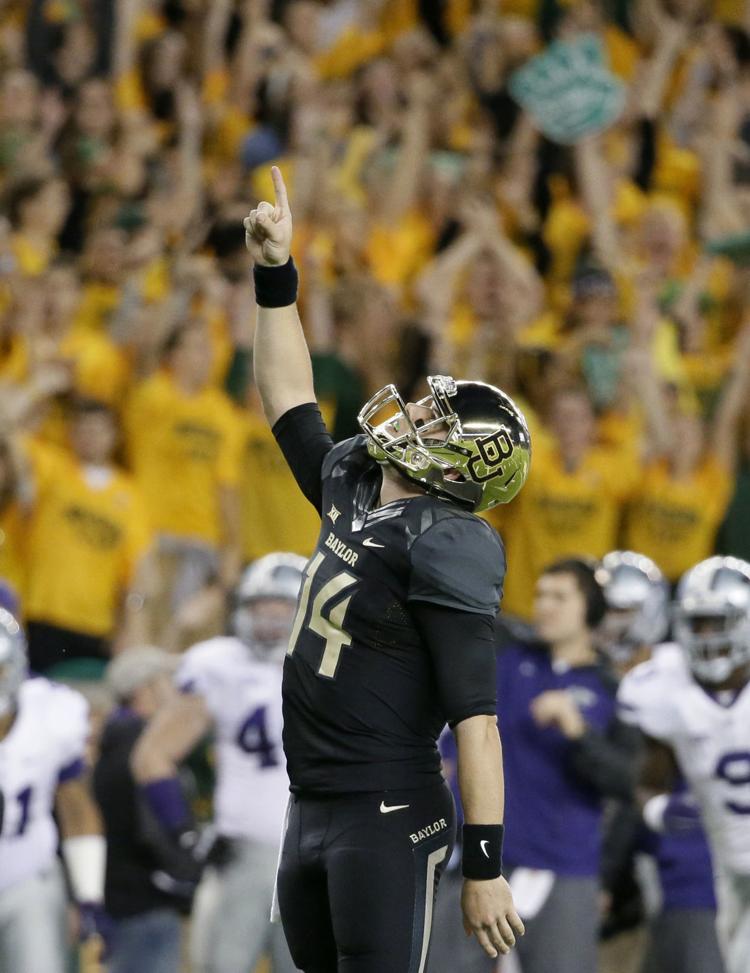 2014: Kansas State (11-1)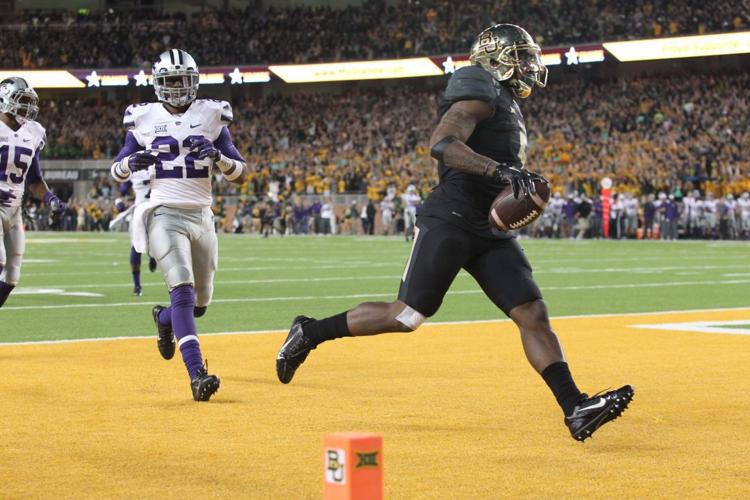 2015: Cotton Bowl (11-2)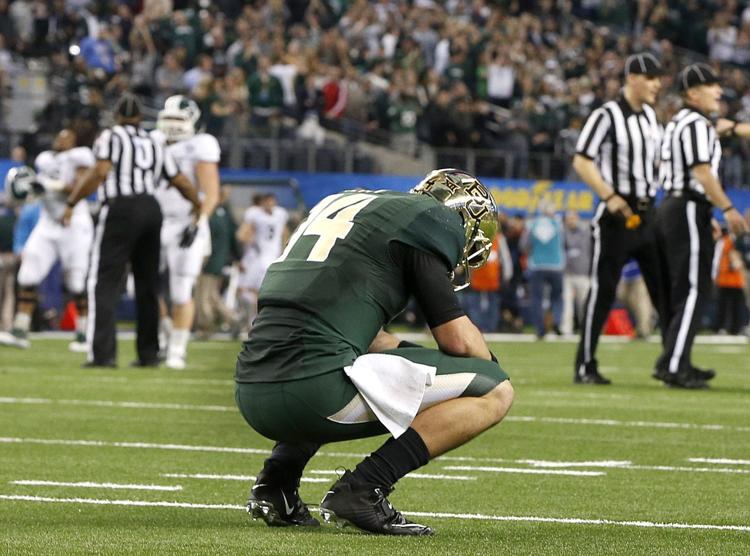 2015: Russell Athletic Bowl (10-3)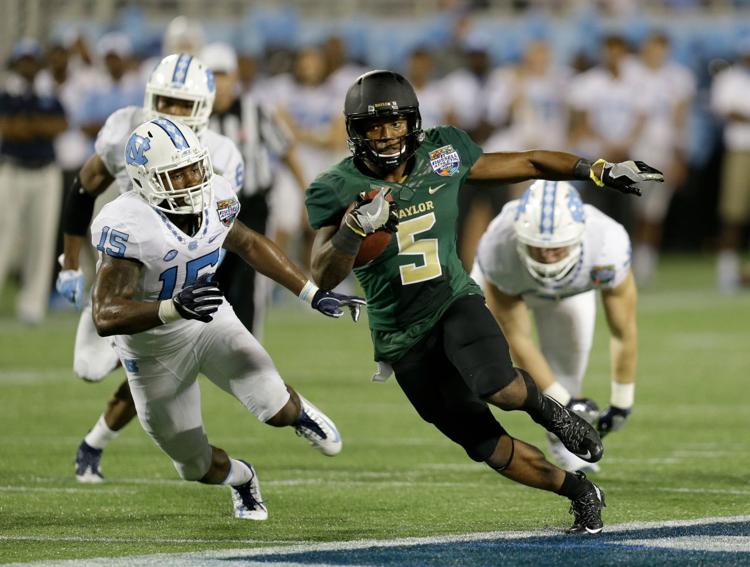 2015: Russell Athletic Bowl (10-3)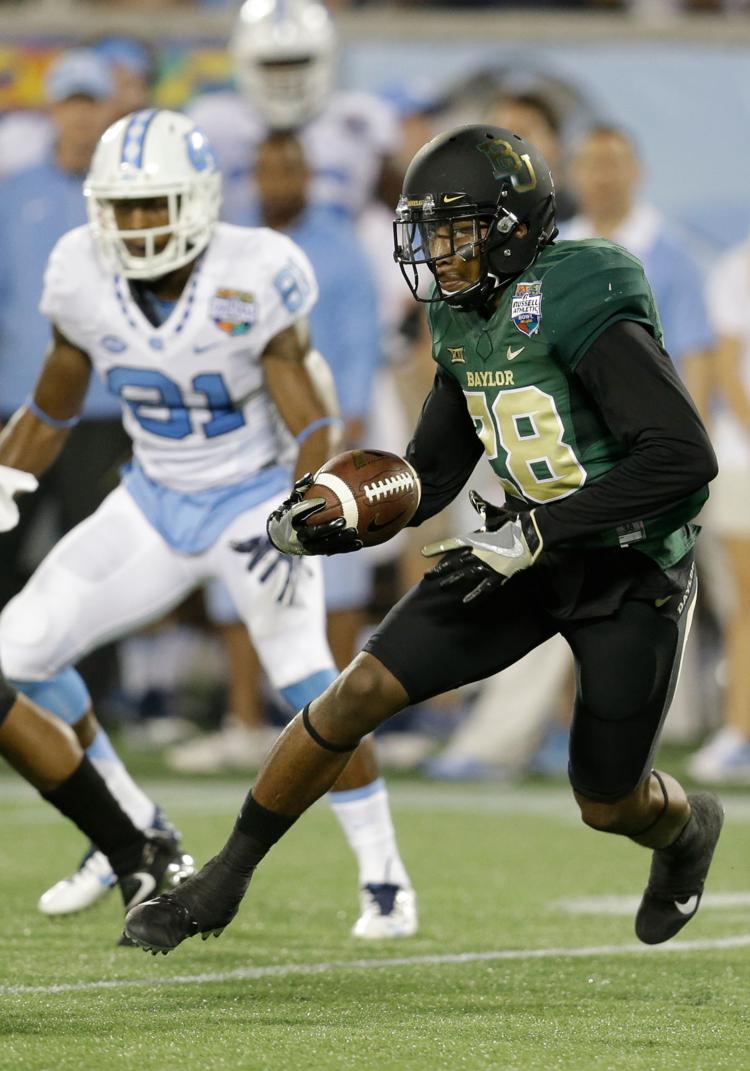 2019: Record slips away vs. Oklahoma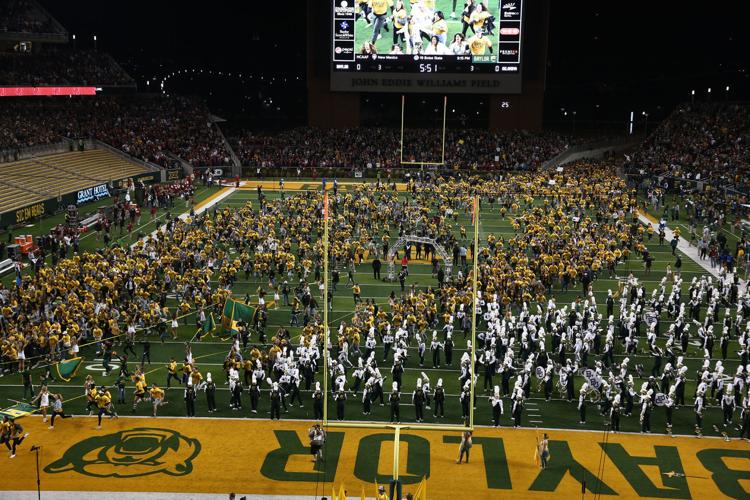 2019: Texas (10-1)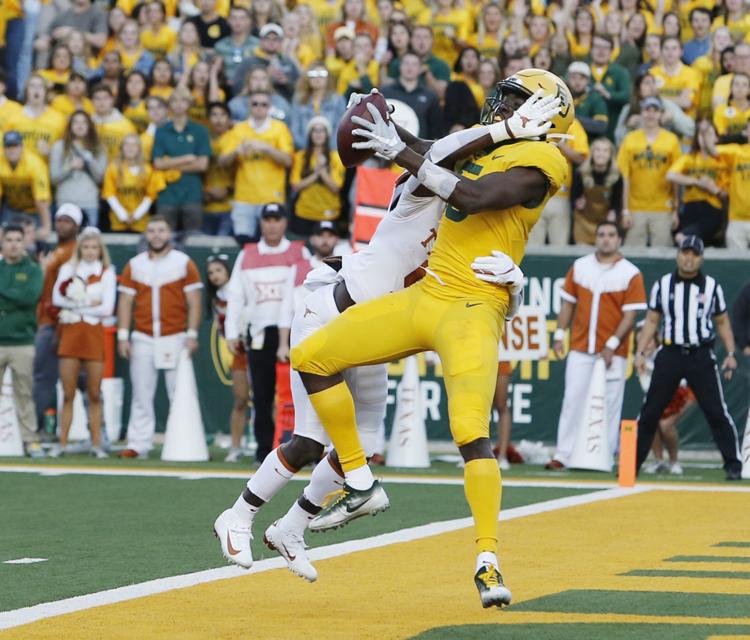 2019: Texas (10-1)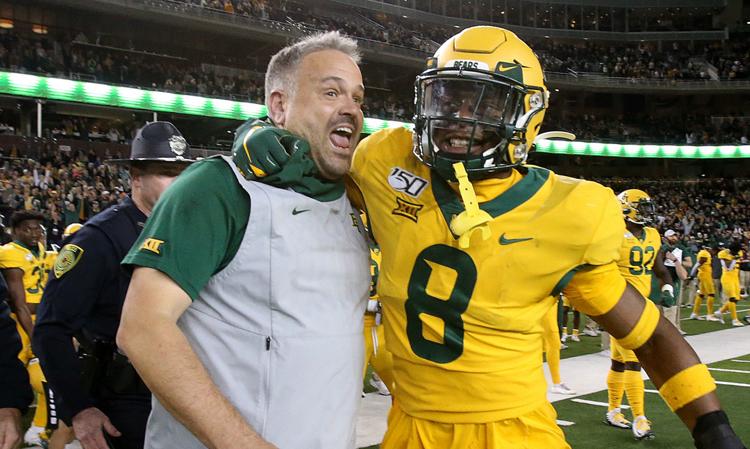 2020: Georgia (11-3)