An overlooked part of a Waco attorney's bequest and renewed interest in West Texas oil drilling rights may help McLennan Community College students put food on the table for themselves and family members.
MCC Foundation and MCC administrators and staffers on Tuesday celebrated the naming of the college's food pantry Paulanne's Pantry, after Paulanne Ream Hoover (no relation to Tribune-Herald reporter Carl Hoover). A portion of her estate, left to the foundation after her death in 1994, will create a $50,000 endowment that will cover a third of the pantry's ongoing operation expenses.
The $50,000 is part of a $300,000 windfall to the Hoover estate discovered last year when a land agent called the foundation about some West Texas mineral rights Hoover had owned. MCC Foundation Executive Director Kim Patterson said neither Hoover nor the foundation knew about the mineral rights as the Waco resident apparently had forgotten her mother had left her some in her will.
Hoover's mineral rights added up to $300,000 for the foundation, and foundation board members chose to use it to support the college's food pantry and establish scholarships for part-time MCC students, Patterson said. Much of the school's federal and state scholarship money is limited to full-time students, and the money from the Hoover estate will go toward financial assistance for part-time students, who make up more than half the college's enrollment.
Pioneering attorney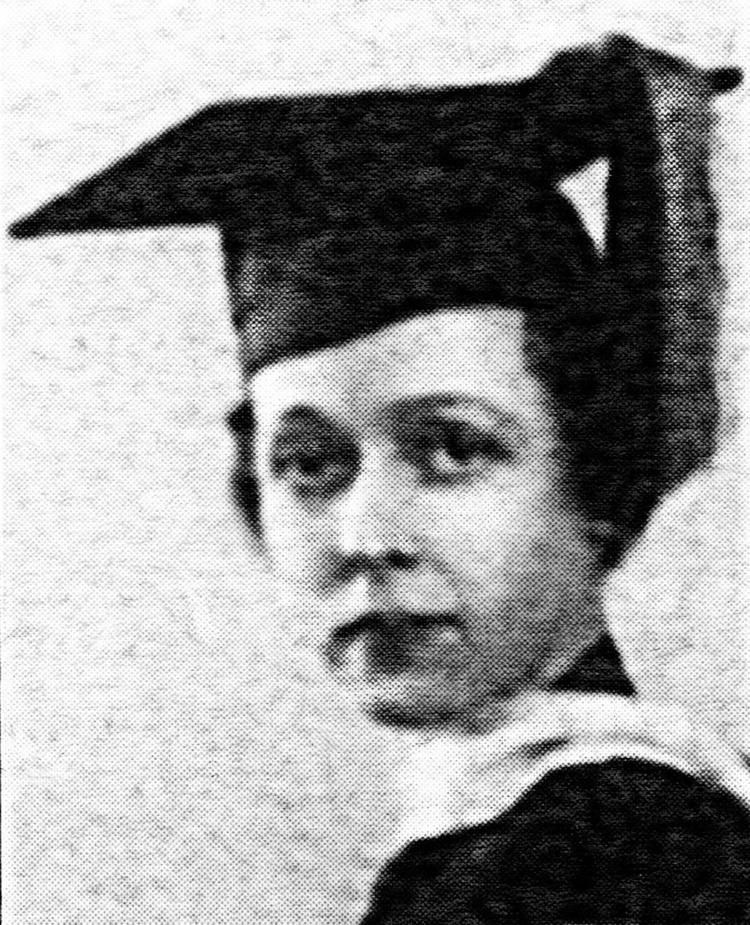 During a morning ceremony at the pantry in MCC's Student Services Center, Patterson provided some details about Hoover's life. She was one of the first women to graduate from Baylor Law School in 1937 and, despite being visually impaired much of her life, worked for a time as a federal attorney in Dallas, Houston, Baltimore and Washington, D.C.
Her estate provided for an MCC scholarship for Methodist Home students, seed money for the foundation's Professional Development Fund and a Baylor Law School scholarship.
"She never could have known how far her generosity would reach," Patterson said. "Twenty-five years later and she is still changing lives today."
MCC President Johnette McKown said the makeup of MCC's enrollment requires a different approach in addressing hunger and food insecurity. Federal free or reduced-price lunch and breakfast programs serve many public elementary and secondary schools but are not available for college students.
Parents with children also make up a good portion of community college student populations, and budgets stretched by college and household expenses sometimes fall short in covering a family's food needs.
"It's really a challenge," McKown said.
The MCC food pantry, started in 2012, is a small room flanked with shelves stocked with nonperishable food items, including dried beans, peanut butter, canned tuna, cereal, pasta and rice. Toiletries are also available, and refrigerators store fresh produce, when available, and meat.
Some 70 to 80 households, ranging from individuals to students who head families, use the pantry each month. Pantry managers buy food through the Central Texas Food Bank and last year distributed some 18,500 pounds of food. It takes about $8,500 annually to run with some 50 MCC employees giving monthly to its support. Tuesday's pantry naming ceremony also recognized the H-E-B Tournament of Champions Charitable Trust, which last year gave a $2,500 grant to the pantry and the McKown Emergency Grant program.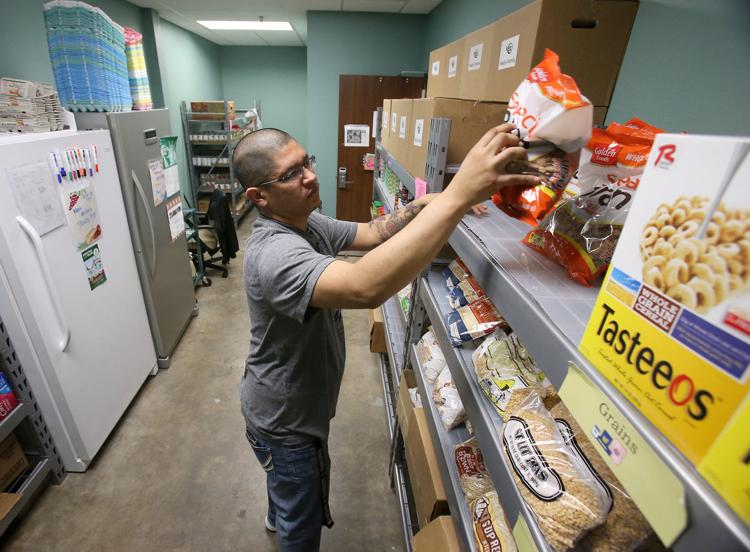 Letitia Monsey, associate director of MCC's Completion Center adjacent to the pantry, oversees its operation and said it plays a part in reducing food insecurity for some MCC students.
"It takes one piece of worry off their plate," Monsey said.
The MCC food pantry opens from noon to 1 p.m. weekdays, but Completion Center staffers are on hand from 8 a.m. to 5 p.m. if extra assistance is needed. MCC students and staff present their ID cards and, within amount and selection guidelines from Central Texas Food Bank, can choose food to take home.
Most visit on a monthly basis, and those who make more than one visit a month are limited in what they can get in successive visits.
Monsey said she was excited by a new refrigerator and freezer that a $5,703 grant from the Texas Higher Education Foundation enabled. A second refrigerator expands the pantry's ability to carry fresh produce and dairy products, and the freezer allows more meat — usually a major portion of a family's food budget.
"Frozen meat is one of the most desired items from our students," she said. "They'll take the peanut butter and canned tuna, but they're excited when they can get beef and chicken."