Anyone wanting a shorter, condensed version of Kenneth Hafertepe's recently published "Historic Homes of Waco, Texas," can get one Thursday evening when the author talks about it in his 6 p.m. lecture at the Mayborn Museum, 1300 S. University Parks Drive.
It is a subject near and dear to Hafertepe, a Baylor University professor of museum studies and an architectural historian who has lived in Waco for 18 years.
His book features photos, histories and architectural descriptions of 120 homes in Waco built between the 1850s and 1940s. He has narrowed that scope to 30 representative homes for his talk, complete with photos and a corresponding "At Home in Waco" exhibit opening this week at the Mayborn and running through April next year.
Hafertepe's book and lecture stretch far wider than the five mansions rescued and maintained by the Historic Waco Foundation, tapping multiple neighborhoods and decades of history.
Hafertepe said he will address the specific histories of certain houses and the people who lived in them, and discuss broader contexts including the city's leading architects, the architectural styles found in the city and neighborhoods including Castle Heights, Sanger Heights, East Waco and Karem Park.
"I'm pretty excited about it," he said.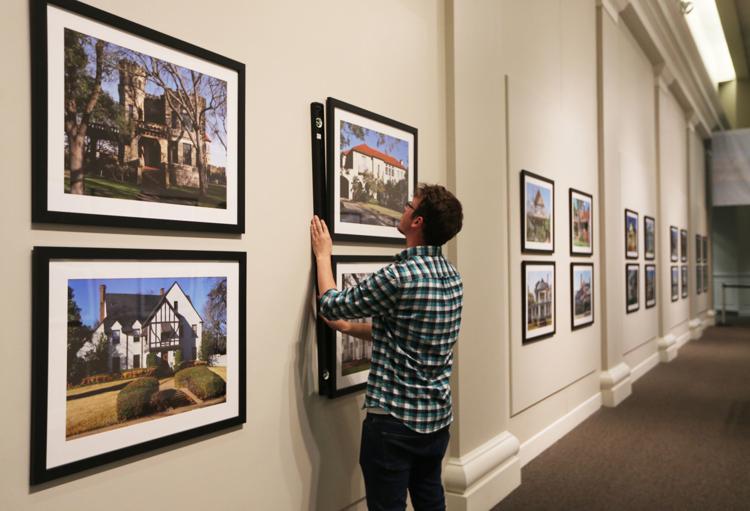 Part of his lecture will deal with "lost Waco," notable homes and buildings that were important in their day but torn down over time. That discussion will serve as a reminder of the role of historic preservation, he said.
Hafertepe also will share the historical sleuthing he did in census reports and industry newsletters and bulletins. A reception will follow his talk Thursday, and he will sign copies of his book, published by Texas A&M University Press.
Hafertepe has another Waco book in the pipeline, a guide to historical Waco buildings and homes, arranged by geography and neighborhood.
His lecture is included with regular museum admission: $8 for general admission, $7 for senior adults, $6 for children and free for museum members and Baylor students.
"Historic Homes of Waco, Texas" is the book Kenneth Hafertepe has had in mind since he moved…