Alice Starr, a local civic leader and spouse of former Baylor University President Ken Starr, urged a Waco Independent School District trustee last month to consider Art Briles for Waco High School's then-vacant head coach position, an email shows.
In the July 19 email to trustee Stephanie Korteweg, obtained by the Tribune-Herald under the Texas Public Information Act, Alice Starr vouched for Briles' skill and character and asserted that the former Baylor head football coach's firing in 2016 was not for cause. Korteweg did not respond to Starr, and Waco High School the next day announced Kwame Cavil as its head coach.
In the email, Alice Starr waded into the controversy over the Baylor sexual assault scandal that cost Briles, Ken Starr and athletics director Ian McCaw their jobs. She said Briles was dismissed because then-Baylor board Chairman Richard Willis "decided to use the football program as a scapegoat to fire my husband Ken."
"(Willis) wanted to make all the decisions for Baylor and my husband was too strong a president to let that happen," Alice Starr wrote.
Willis is no longer a Baylor regent and declined to comment when reached by phone.
Ken Starr, the special prosecutor of the Whitewater investigation of President Bill Clinton, was fired from Baylor in May 2016 after investigators found "fundamental failure" in Baylor's Title IX implementation and a football program operating "above the rules." Since then, Ken Starr has remained a visible figure in Waco, even leading a mock trial team at Waco High School, and Alice Starr has been involved in volunteer work here.
Korteweg was on vacation when Alice Starr's email arrived on July 19, the same day trustees met and learned Cavil was selected for the head coach position. Korteweg said she rarely checks her Waco ISD email account and did not see the email until it was compiled for the Tribune-Herald's open records request.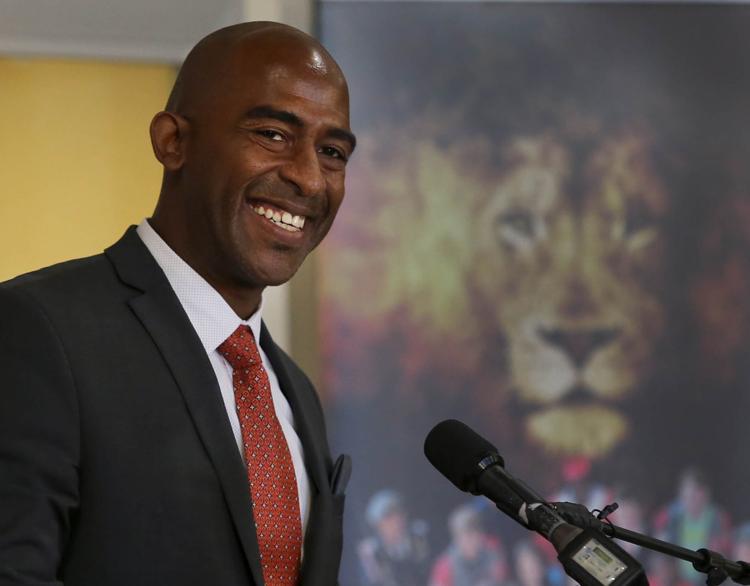 "I wanted to write and let you know that everything I know about Coach Briles is exemplary," Alice Starr wrote to Korteweg. "He is a coach who loves his players, is a father figure for many, encourages them to work hard on and off the field, does not drink, is loyal to his wife and family and is known as the best high school coach in the nation from his time at (Stephenville) High School."
Starr said she heard Waco ISD Athletics Director Johnny Tusa was considering hiring Briles on an interim basis and bringing on a potential permanent coach as Briles' assistant.
"At any rate, Art would make a fantastic interim coach for Waco High," she wrote. "The stands will be filled for every game and the new Asst Head Coach will have the benefit of working for one of the finest coaches in the Nation. The football players will benefit greatly from his work ethic and strategies."
In an email response Thursday to the Tribune-Herald, Alice Starr reiterated her sentiments in the letter.
"We love and admire Coach Briles and so does the Waco community," Starr wrote. "We are eager for him to have a new chapter in his brilliant coaching career."
Briles received a $15.1 million severance package when he left Baylor, and he took a coaching job this month with a football team in Florence, Italy.
Briles did not apply for the Waco High opening, documents obtained by the Tribune-Herald show. In an interview Thursday, Tusa said the idea of hiring Briles as an interim coach did not progress beyond informal conversations.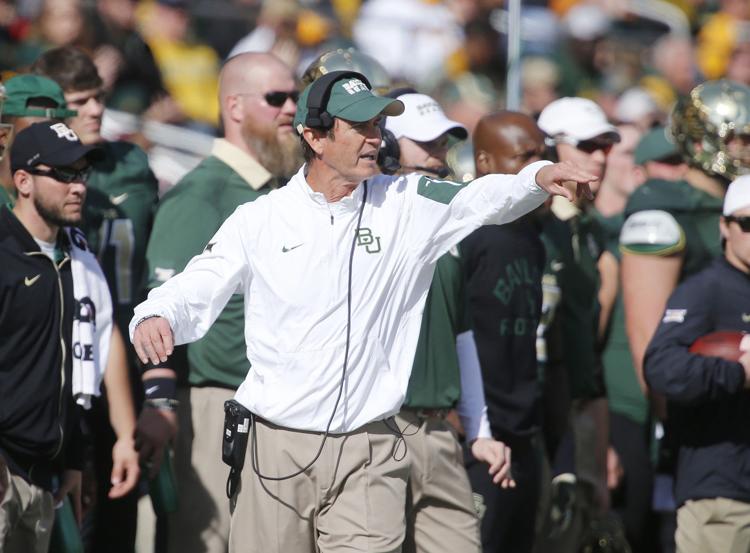 Ken Starr has publicly defended Briles in the aftermath of the board's decisions. He has also said he expected a more comprehensive report after the nine-month Pepper Hamilton LLP investigation, rather than a 13-page summary regents released at the time.
"I continue to believe that Art Briles is an honorable man," Ken Starr said in March 2017. "There may have been ways — and he would have to speak to it — of improving accountability, but I don't believe Art Briles conducted himself in a dishonorable way."
In a February 2017 legal filing, three Baylor regents said Briles and a top assistant, Colin Shillinglaw, sought to shield players accused of crimes from publicity and the school's student discipline office. They also said Briles recruited players who posed a risk to campus.
They have cited multiple instances of sexual violence allegations against football players that were not reported to anyone outside of the athletics department, and they called the football program "a black hole into which reports of misconduct such as drug use, physical assault, domestic violence, brandishing of guns, indecent exposure and academic fraud disappeared."
Ernest Cannon, Briles' attorney, told the Tribune-Herald that Briles will begin his job in Italy in the coming months. He said he had not heard of Alice Starr's email.
"That's so kind and so thoughtful," Cannon said. "It makes me almost tearful. He sure does need some more kind words like that."