Ken Starr came to the brink of resigning three times during his six-year tenure as Baylor University president, he wrote in his forthcoming book, "Bear Country."
Starr wrote the board had been working in the three years before his firing to shift his role from chief executive to a nonexecutive fundraiser.
In April 2012, after receiving a positive performance review from regents, Starr learned the board would restructure the executive council.
"Rather than a clear No. 2 officer in the person of the executive vice president and provost (Elizabeth Davis), there would now be three senior officers reporting to the president/CEO," Starr wrote. "Other vice presidents would remain in their respective positions but would report not to the president but to one of the respective senior officers. The culture of the round table — all voices equal, including my own — was to shift."
Baylor's chief academic officer should be the No. 2 person in the administrative structure, Starr wrote. Davis, who Starr promoted from interim to permanent executive vice president and provost, has been president of Furman University in Greenville, South Carolina, since July 2014.
"My best understanding is that the board felt, for good and conscientious reasons, that there needed to be a genuine COO," Starr said in an interview with the Tribune-Herald. "And there was a sense that the provost was the chief academic officer but was likely unable to carry on what the board leadership saw as chief operating officer responsibilities. There was simply an honest disagreement of opinion. I stuck with mine that to bring in from the outside would create a number of unintended and unpleasant, probably, consequences."
Starr listed Davis as a strong candidate to be Baylor's next president. His other presidential suggestions include Bill Underwood, president of Mercer University in Macon, Georgia; J. Randall O'Brien, president of Carson-Newman University in Jefferson, Tennessee; Samuel "Dub" Oliver, president of Union University in Jackson, Tennessee; and Beck Taylor, president of Whitworth University in Spokane, Washington.
Each has held high-ranking positions at Baylor.
Starr almost resigned again in 2013 after recognizing a conflict of visions with then-Chairman Richard Willis and now-Chairman Ron Murff. A higher education consultant brought in to review Starr's role told him the board had decided it would not renew his contract, which expired in 2015.
Starr wrote that he responded by informing the board he would resign ahead of his contract expiring. After his response, Willis and Murff came to him and offered to extend his contract to 2017 and have him take on the role of chancellor, Starr wrote.
"The board of regents at Baylor University is filled with very fine people who love the university," Starr said in his interview. "Sometimes honorable people will have their disagreements, including how the CEO should be spending his time."
At the time of that exchange, the board had given Starr positive performance reviews but wanted his role at the university to change, he wrote.
"For more than three years, the board's leadership had worked to ease me out of the CEO role and slot me instead into the nonexecutive position of chancellor, primarily a fundraiser," Starr wrote. "For various reasons, I was not satisfying the board's vision of a CEO. In their view, I was to be, instead, an outside person who built the university through raising money."
Murff did not return a voicemail Friday.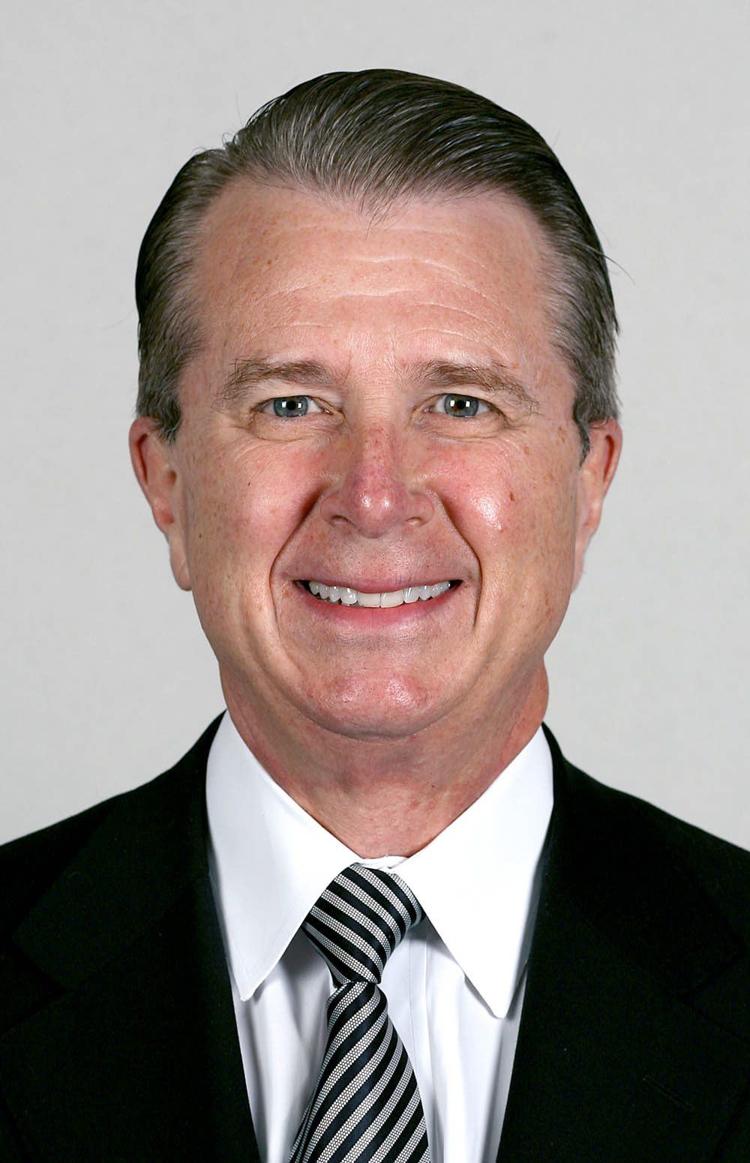 Starr also described a 2011 incident with then-Chairman Buddy Jones, when Jones made a crude remark about a Baylor Alumni Association presentation during halftime of the football game on Homecoming weekend. Starr thought Jones' remark, which Starr would not describe in more detail, was inappropriate for a Christian setting, so much so that Starr wrote he threatened to step down as president.
"For months, I had been laboring day after day to bring the fiercely independent BAA in house and had pursued, if unsuccessfully, the announced policy of courtesy, respect and hospitality," Starr wrote.
After a conversation with another regent, Starr agreed to remain aboard.
After a lengthy legal battle, the BAA reached a settlement with Baylor in March. The group is now known as the Baylor Line Foundation. It publishes an alumni magazine with editorial independence and provides scholarship money. As part of the agreement, three alumni representatives are voting members of the board of regents.
Jones declined comment Friday.
Starr said the book is a "love letter" to Baylor. He and his wife, Alice, still live in Waco.
"My love for Baylor is undiminished, and I wish the university well, including the board of regents, in working through all of these issues that are difficult and sensitive," he said.
"I was very pleased to see Chairman Murff, after the last board meeting, make a very strong statement about the commitment to transparency," Starr said. "So there will be a work in progress for some time to come. We also have to remember these are volunteers. They have full-time jobs. They have families and so forth. But it's, I believe, very healthy that the discussion is underway."
Starr said he is still working on a subtitle for his book, and a release date has not been set.