The eight-year partnership between McLennan Community College and Texas Tech University is set to expand until at least 2022, in an effort to meet growing education and economic development needs in Waco.
Texas Tech officials want to boost the school's enrollment at MCC's University Center from about 200 students to 1,000 students by about 2020 with a slew of new degree programs and more faculty members. A new building on or near MCC campus will eventually hold the students pursuing bachelor's degrees from Texas Tech in Waco, Texas Tech Vice Provost Melanie Hart said.
"The importance of having an affordable degree is something that Texas Tech is really interested in," Hart said. "It's the right thing to do. These students are able to attend MCC. They get a good background education at a lower cost. Then, they transfer to Texas Tech, and if they have good-quality GPAs, they get additional scholarships that allow them to, really, cut the cost of the degree down to easily half of what it would have cost had they gone to Lubbock."
Enter Waco's Bernard & Audre Rapoport Foundation, with its longstanding philanthropic support of education. Executive Director Tom Stanton said the foundation will "lay the groundwork" in scholarships for the many nontraditional students who work and support families while attending college.
"This is all about jobs," Stanton said. "There's a huge economic development piece for Waco here. … Waco is in a position over the next 25 or 30 years to explode, and the question is, how are we, as a community, going to deal with all of that?"
The "two plus two" program, with two years pursuing an MCC associate's degree and two years pursuing a bachelor's degree through the University Center, ultimately costs students about $30,000 before scholarships, he said.
Among the degree programs in discussion or planning for Texas Tech's Waco wing are restaurant, hotel and institutional management and technical communication and rhetoric. Texas Tech already has 10 full-time employees in Waco, MCC Vice President of Instruction Fred Hills said.
Conversations with the Greater Waco Chamber of Commerce and the Waco Business League formed the understanding of which degrees will hold the most value in Waco over the next 10 years.
"In the long run, it helps Waco," Hills said. "It provides a better skilled workforce to meet the demands of the current industry, but it also provides a pool of qualified workers that can attract new industries to town that, in the past, we haven't been able to reach out to."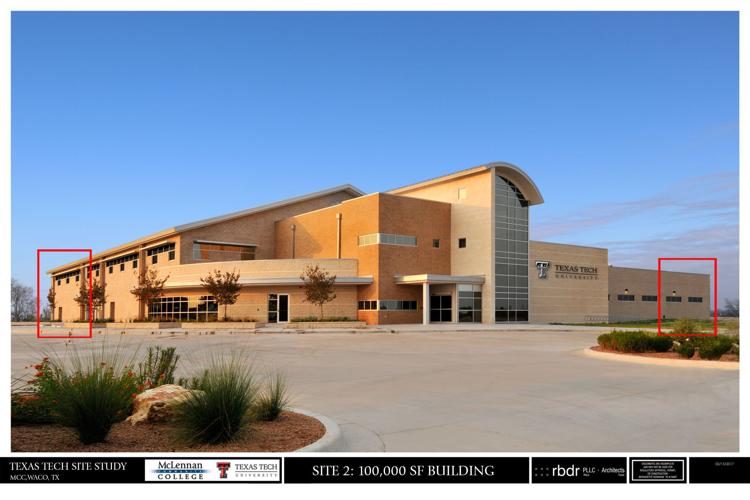 Programs centered on applied arts and sciences would allow students to apply workforce credits, including those earned at Texas State Technical College, toward a bachelor's degree. "Designer degrees" could also be built around a combination of minors, officials said.
Texas Tech also hopes to attract students with opportunities specific to Waco, such as lessons at the Waco Mammoth National Monument.
Tarleton State University, Texas Tech University Health Sciences Center, University of Texas at Rio Grande Valley, University of Texas Medical Branch at Galveston and Midwestern State University also partner with MCC's University Center.
Waco businessman and civic leader Carey Hobbs, a Texas Tech graduate, has helped the fundraising effort for Tech's expansion in Waco.
Hobbs said the program dispels the common advice that students must attend a traditional, four-year college.
"One of the things that make this so attractive to Texas Tech is the quality of MCC," he said. "They're starting with an awfully good base. What I like about it is it incorporates all the things I'm interested in: MCC, TSTC, Texas Tech and Waco in general."