Former Baylor University head football coach Art Briles settled contractual matters with the school Friday and withdrew an emergency motion he filed Thursday as part of a civil suit by a sexual assault victim.
Baylor did not confirm the settlement, but Waco insurance magnate and longtime Baylor regent Clifton Robinson did, saying "the Briles era is over."
Robinson, who owned the Tribune-Herald from 2009 to 2012, said regents had a conference call Thursday night, though he was unable to participate because of technical problems. Robinson said he was told Friday that Briles had come to a settlement with Baylor, though Robinson didn't know the terms.
"I was thrilled when I heard that," he said. "I think it's a very positive thing for Baylor University to put this behind us and move forward."
Robinson said the board had already authorized attorneys to make a settlement with Briles, so it wouldn't have to come back to the board for approval.
Daily messages left for board Chairman Ron Murff during the past few weeks have not been returned.
The Thursday motion accused lawyers representing Baylor of a conflict of interest in their representation of Briles, and a letter attached to that motion stated Briles was wrongfully terminated.
Briles was suspended with intent to terminate by Baylor's board of regents May 26.
Briles' lawyer, Ernest Cannon of Stephenville, did not return phone calls Friday. Janet Hansen of Houston, also representing Briles, referred questions to Cannon and would not confirm reports of the settlement.
The motion Briles withdrew on Friday was in response to a lawsuit filed in March by Jasmin Hernandez, who was raped by former Baylor football player Tevin Elliott in 2012.
Briles signed a 10-year extension in 2013. He reportedly earned $6 million last year. Multiple media reports, citing unnamed sources, have put the dollar amount remaining on Briles' contract near $40 million.
Hernandez, who has shared her name publicly, named Briles, former Athletics Director Ian McCaw and the Baylor University Board of Regents as co-defendants in the suit, filed in U.S. District Court in Waco. Cannon said in his motion that Briles did not wish to settle the suit with Hernandez amid reports that a settlement conference in the case would take place on Friday.
Hernandez alleges the university and its athletics department were unresponsive to her claims and violated Title IX.
Robinson said a push earlier this week to bring Briles back "was created by big donors — it was never something created by the board."
"This has been the most troubling time of my life, and I feel certain that it has been the most troubling time for everyone on the board," Robinson said. "Decisions were made very reflectively and prayerfully, and the board is composed of the highest-quality people I have ever been around in my life."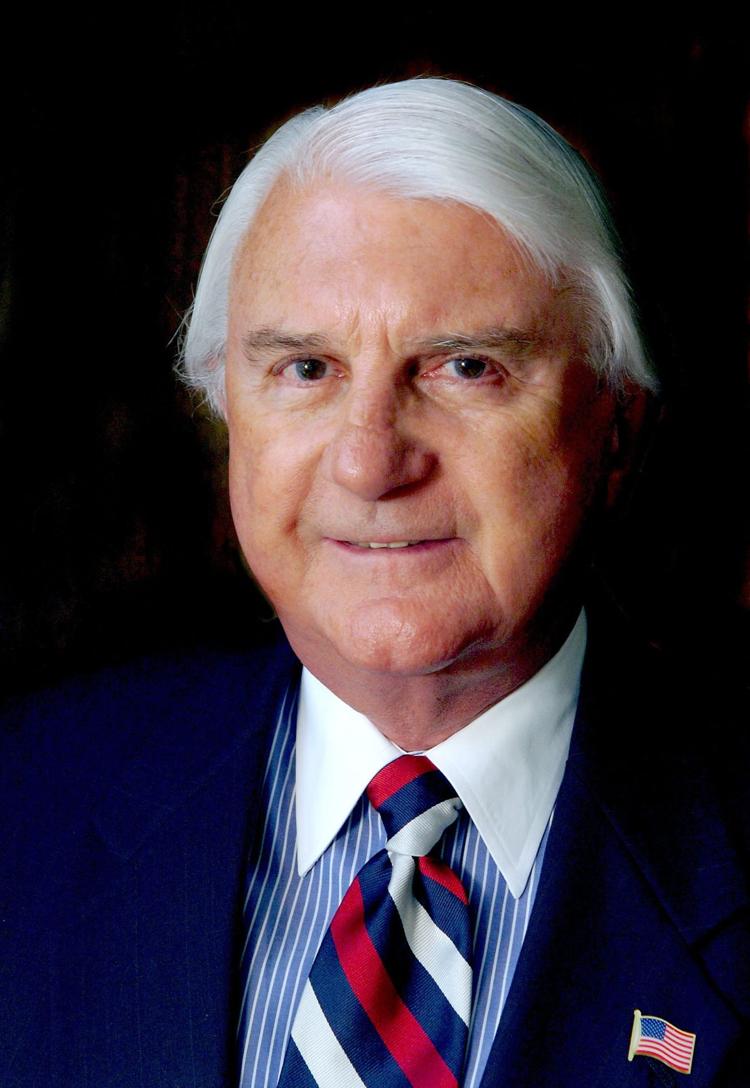 Robinson said he has received hate mail over the Briles decision and has been personally berated, but he doesn't regret the decision.
"I have had a lot of positive support from some friends and a lot of negativity from others. But you're never wrong when you do the right thing," he said.
Briles was suspended with intent to terminate May 26, the same day Baylor's regents removed Ken Starr from the presidency. McCaw resigned as athletics director days later.
Also on May 26, the board released a scathing summary of findings from Pepper Hamilton LLP, the Philadelphia law firm that investigated how the university handles sexual assault allegations.
Pepper Hamilton found a "fundamental failure" within the university and its athletic department to implement federal laws, including Title IX. According to the board, Pepper Hamilton found a "cultural perception that football was above the rules."
The board has refused to release the full Pepper Hamilton report, including the evidence found to support the "Findings of Fact," despite mounting pressure from alumni, faculty and media.
Robinson said he doesn't favor releasing any more of the findings from the Pepper Hamilton report, but he said regents responded reasonably to what they learned.
"At some point, someone is going to have to have confidence that all these people are doing the right thing," he said.
He said Baylor will set "the gold standard for how universities should treat sexual violence on campus."
"I think Baylor University will recover from this much quicker than people think, because we have committed ourselves to a great athletic program, and we will continue to commit ourselves to a great athletic program," Robinson said. "Because of that, we will be able to attract the very best coaching staff and athletic director. This too will pass."
Robinson said he attended a banquet hosted by the Baylor Line Foundation — formerly the Baylor Alumni Association — last Saturday in honor of the three Baylor Line Foundation members joining the board of regents. The alumni association has had years of conflict with administration and the regents, and Robinson said he went to the event "with some trepidation." He said he left with renewed faith in Baylor.
"I love that the alumni association has been put back together with Baylor, and that they're very happy with Baylor. . . . The alumni association is back, we're all a happy family, and we're going to go forward gracefully after the Briles era," he said.