A group of Baylor University men is looking to confront harmful stereotypes that have seeped into how men see themselves, others and the world.
Men for Change, an organization comprised of both Baylor staff members and students, offers presentations, panel discussions and mentoring sessions on the topics of active spirituality, healthy relationships and masculinity that encourages healthy expression and clear dialogue.
Baylor officials in spiritual life, multicultural affairs and the counseling center collaborated to form the organization three years ago, at a time when the university was forced to acknowledge its widespread failure in responding to reports of sexual violence, particularly stemming from the football team.
Josh Ritter, the assistant director of spirituality and public life, said the group seeks to shed light on sexual assault and toxic masculinity, a term researchers find speaks to emotion suppression, appearance of hardness and the connection between violence and power.
"Toxic masculinity is an ideology, and ideologies typically function when they're invisible," Ritter said. "So if you reveal an ideology to the conscious mind, then people are going to react against it because that's the default operating system that people are comfortable with. And if you question the default operating system, then people are going to get immediately reactionary to it."
Just this month, the American Psychological Association released the first-ever guidelines for professionals working with men and boys. Traditional masculinity, the research shows, is marked by "stoicism, competitiveness, dominance and aggression" and is "on the whole, harmful."
On the pop culture front, a viral Gillette ad dramatized how society condones violence by the dismissive phrase, "boys will be boys."
David Copeland, who works in the department of health, human performance and recreation, said the group supports the ad and its goal of encouraging conversation around the issues.
"We're pretty supportive of the message that is being presented, with men being accountable to other men and calling men to be something more, something better," Copeland said.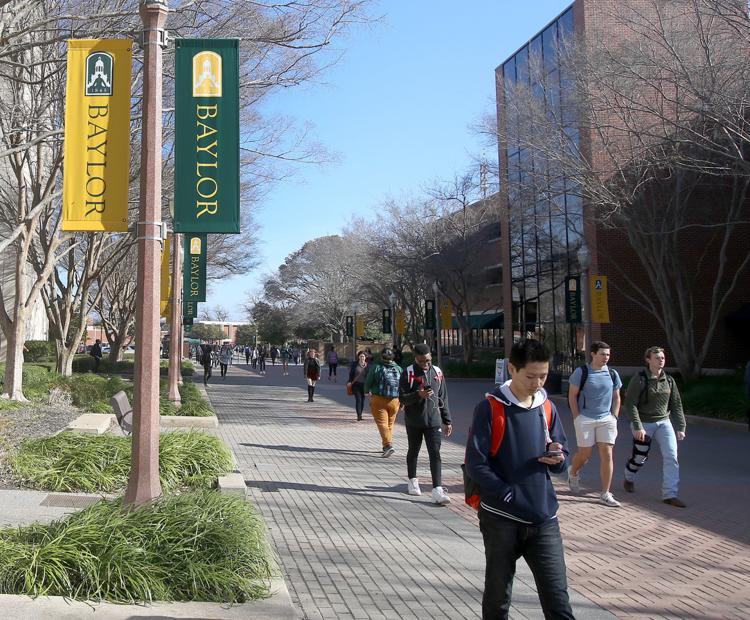 Men for Change at Baylor has about 30 members who serve as mentors to Baylor students, Ritter said. The work team, comprised of about eight staff members, presents to students at male residence halls and hosts panel discussions. Much of their message is based on the book, "Wild Man to Wise Man: Reflections on Male Spirituality," a 1991 bestseller by the Christian writer and Franciscan friar Richard Rohr.
A group has also begun presenting to male students at The Cove, a nonprofit that provides a positive environment for homeless youth and is partially funded by the city of Waco, Baylor and other institutions and corporations.
The APA research notes that in 2018, 95.2 percent of chief operating officers at Fortune 500 companies were men, and 81 percent of the 115th Congress, which began in 2017, was male.
It also says that men commit 90 percent of homicides in the United States and represent 77 percent of homicide victims. Men are 3.5 times more likely to die by suicide, according to the APA. Boys and men of color are also more likely to struggle with mental health concerns.
Men for Change also seeks to be an advocacy group. It released a statement condemning the plea agreement for Jacob Anderson, the former Baylor fraternity president who was accused of sexual assault but did not stand trial after accepting an agreement that called for a $400 fine, counseling and no jail time.
"We're really interested in disrupting this power dynamic that says that men are supposed to be powerful and dominant over women, which is not OK," Ritter said.
Sara Perry, an associate professor of management at Baylor, runs the local chapter of IF: Baylor, a Christian ministry that seeks to connect women beyond denomination and age. The group has partnered with Men for Change on some events.
"Providing opportunities for men to have those conversations is really helpful," Perry said. "I just think men are less likely to do that informally or on their own. In that way, having male voice behind some of those issues that seem divisive between men and women, but to have men stand up and talk about 'what they mean by that,' and how they view healthy masculinity, I think that's really beneficial for everyone."