Baylor University President Linda Livingstone has picked a Baylor graduate and scientist as the school's next provost, or chief academic officer, a position that has seen quick turnover in recent years.
Nancy Brickhouse, who served as provost of Saint Louis University from 2015 to last year, will assume the role at Baylor on May 1, Livingstone announced Wednesday. The position has turned over five times in the last four years, with interim and permanent provosts coming and going, and is now shared by a duo of interim leaders.
Brickhouse has a record of expanding research activity in higher education, which fits with the goals of Livingstone's academic plan. Before taking the top academic job at the Catholic university in Missouri, she had previously logged 27 years of work in senior administrative positions at the University of Delaware. She earned her bachelor's degree in chemistry from Baylor in 1983. At Purdue University, she earned her master's degree in chemistry and her doctorate in science education.
"With a deep background in both teaching and research as well as ties to Baylor as an undergraduate, we are extremely pleased that Dr. Brickhouse will be our next provost," Livingstone said in a statement. "Our aspirations are great as we grow Baylor's research impact while maintaining our strong tradition of undergraduate education in an unambiguously Christian environment. Dr. Brickhouse not only understands this distinctiveness, but embraces the belief that the world, and higher education in particular, needs a Baylor. We look forward to benefiting from her experiences as an academic leader, scholar and advocate for Christian higher education."
Livingstone's "Illuminate" plan calls for a sharp increase in Baylor's graduate and doctoral student population and dedicated fundraising for academic research. The $1.3 billion endowment will need to be doubled, and new academic facilities must be built in order to achieve the ultimate goal: tier-one status, denoting Baylor as a top research institution.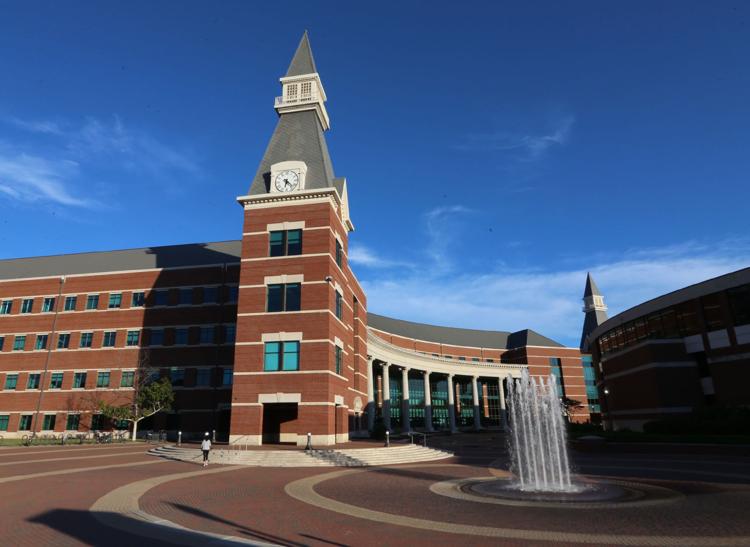 "I am deeply honored to be selected to lead Baylor's academic endeavors at such an exciting time in the history of Baylor," Brickhouse said in a statement. "The vision President Livingstone and her team have cast for the university is bold and aggressive under Illuminate, Baylor's academic strategic plan. I look forward to working with the faculty, administration and board of regents to achieve Baylor's rightful place in higher education as a distinguished Christian research university."
Tier-one status
In an interview, Brickhouse said Livingstone's goal for Baylor to reach tier-one status, or "R1," in about a decade is "very realistic."
At Saint Louis, Brickhouse's work in her first year contributed to a 9 percent increase in research expenditures, the university said. She created a task force that led to a new science, technology, engineering and math building.
But Baylor's push is not limited to the STEM fields, she said.
"This is an all-university effort," Brickhouse said. "And the value that the university gets from the R1 designation is a value for the entire university. It's important that we pay close attention to the metrics that drive R1 designation, but it's also important that we continue to recognize the university as a whole and not simply teach to the test of the metrics."
Her work also included a faculty development program designed to support women and historically underrepresented people in full professor and leadership positions, according to Baylor.
Livingstone said 30 percent of Baylor faculty members are set to retire in the next five to 10 years, and searches for three dean positions are planned for the next year.
"There's tremendous opportunity to really make progress on diversity, both in the leadership of the institution as well as in our faculty ranks, in the next five to 10 years," Livingstone said in an interview.
Looking for stability
With Brickhouse's hire, Baylor is looking for stability in its top academic post. Since 2015, the position of Baylor's chief academic officer has been a rotating chair of new hires and interims.
In 2015, then-President Ken Starr brought on Edwin Trevathan, a pediatric neurologist also from Saint Louis University, a Jesuit school of 8,000 undergraduate students and 6,000 graduate students.
Trevathan replaced interim provost David Garland, who had served after Elizabeth Davis stepped down to become president of Furman University in South Carolina.
Less than eight months into the job, Trevathan resigned, saying the position was "not a good fit."
His resignation came amid tense faculty debate over whether and how the university should pursue diversity goals.
Todd Still, dean of Truett Seminary, served as interim provost until May 16, 2016, when Starr hired Greg Jones, a Duke Divinity School strategist and administrator. Jones also served as executive vice president of Baylor.
Ten days later, the board of regents fired Starr amid a sexual assault scandal and tapped Jones to lead a task force on "spiritual life and character formation." In June 2017, shortly after Livingstone started as president, Jones resigned.
Livingstone named Michael McLendon, then dean of Baylor's school of education, as interim provost, but he resigned nine months later, citing personal and medical reasons.
Livingstone then appointed two top Baylor administrators to split provost duties.
She named music school Dean Gary Mortenson acting vice provost of administration and management professor Gary Carini vice provost of graduate professional education.
Livingstone said Baylor officials discussed the university's need for stability with all candidates throughout the almost two-year search.
Brickhouse said she will spend the comings months meeting with the academic leadership of the university.
"The provost is really at the academic heart of the institution," Brickhouse said. "The provost is the one closest to the faculty and the students, and that's why I love the role, why I feel so blessed to be asked to play that role at Baylor University, a university that has meant so much to me both personally and professionally."