As a pair of high-profile attorneys begin an "independent review" of how Baylor University handled allegations of sexual assault against football player Sam Ukwuachu and how it is set to deal with similar accusations in the future, it remains unclear if results from the review will be released publicly.
Baylor's board of regents hired Philadelphia attorneys Gina Smith and Leslie Gomez last week to conduct the investigation, action taken after Baylor law professor Jeremy Counseller's initial internal inquiry, done at Baylor's request.
Despite calls for transparency on the matter from the attorneys for Ukwuachu's victim as well as national public relations and legal experts, Baylor officials continue to decline comment on the matter and have declined to release Counseller's report from his weeklong inquiry. Baylor spokeswoman Lori Fogleman said Counseller's report has been given to Smith and Gomez and it will be up to them whether to release it.
Baylor President Ken Starr has described Smith and Gomez as "nationally recognized experts in the institutional response to all aspect of sexual misconduct issues."
Starr has denied several requests by the Tribune-Herald during the past two weeks for interviews about the investigation and related matters.
Likewise, Smith and Gomez said in a statement this week that they will not comment during the course of the review "in deference to the integrity of the fact-gathering process."
"We are gratified to have the opportunity to conduct an independent review," Smith and Gomez said in the statement. "Consistent with our ethical obligations, we will follow the facts as we find them and provide a candid, informed assessment to the university."
Starr, who has released several statements through the university since Ukwuachu's sexual assault conviction Aug. 20, said the attorneys will report their findings to a special committee of the board of regents.
In a letter to "Baylor Nation," Starr said Ukwuachu's conviction "has brought deep anguish to our campus."
"Important new information emerging from the recent judicial proceedings has made us aware of painful details of a brave survivor — and Baylor student-athlete at the time — who deserves our compassion and understanding," Starr wrote, referring to Ukwuachu's victim. "Our hearts break for any victim of such an unspeakable crime against human dignity. Her moving testimony at trial greatly disturbed all of us. What she said in court has prompted us to take swift action . . ."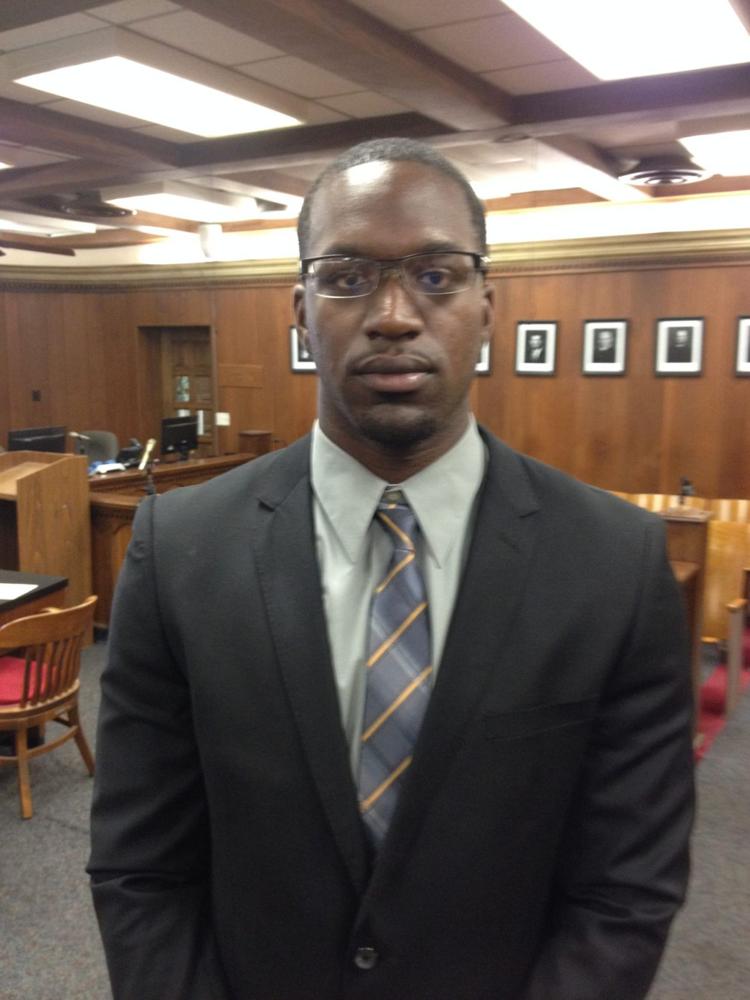 The former Baylor soccer player reported the sexual assault the next day to Waco police and was examined by a sexual assault nurse examiner.
The woman, who now attends another university, sought counseling within eight days of the attack. The psychologist, who works for Baylor, testified that the girl suffers from post-traumatic stress disorder, anxiety issues and nightmares in which she envisions monsters who all have Ukwuachu's eyes.
Baylor's own internal review of the allegations ended when an associate dean determined there was insufficient evidence to "move forward" with a case against Ukwuachu, who was cleared to play before his indictment in June 2014.
Clune said he has worked with Smith and Gomez on several cases in which he represented victims.
"We have had a good experience with those investigators in the past and we think they will do a good job on this case," Clune said. "We are very comfortable with cooperating with them and I think it would be fine letting our client speak to them.
"All I can say is that, based on my experiences with these women, they are not going to sugarcoat things. They will give it to the university straight after they write their report. I don't have any concern about them having biases."
Clune said he thinks "the more transparency" Baylor shows in the process, the better off the school will be.
"We will just have to wait to see what Baylor does with the report," said Clune, who declined comment on whether he intends to file a lawsuit against Baylor on behalf of Ukwuachu's victim.
"We are just trying to do our own investigation and figure out what happened at this point," he said.
Laurie Levenson, a professor at Loyola Law School, a former federal prosecutor and a frequent legal analyst for network news programs, also agrees that Baylor should come forward with the investigation's results and said Starr has a good track record of doing that.
She was referring to his role as special prosecutor in the former President Bill and First Lady Hillary Clinton Whitewater scandal that evolved into a probe into Bill Clinton's sexual relationship with Monica Lewinsky, then a Capitol Hill intern. Many of the sexual details in Starr's report made the public "uncomfortable," she said.
Levenson, who has served as TV commentator in high-publicity cases like the O.J. Simpson murder trial, the Rodney King beating trial, the Michael Jackson molestation case and Clinton's impeachment, said Baylor is right to hire an outside law firm to investigate.
"I definitely think President Starr is doing the right thing," she said. "I think it is important to get the best investigators to evaluate the situation and going with somebody on the other side of the nation will give you more credibility."
Levenson said while it is important to be candid with the probe's findings, some witnesses might be reluctant to come forward if they think the school or the investigators are going to release details that could prove embarrassing or harmful.
"I would not say you have no credibility just because you don't release every detail, but I do think it is important to be as transparent as you can," she said.
"I am familiar with these lawyers they hired and it looks like Baylor tried to go with the gold standard in this area. People are focusing on Baylor, but this is a national problem. The character of ball players is more important than how fast they run."
Published reports have set Smith's and Gomez's fees at between $500 and $600 an hour. Levenson said that by paying them now, it could save the university money in the long run.
"I know people get very concerned about the cost," she said. "In that world, that is not a huge amount. That is standard. It is a good investment. I don't know exactly what they have asked them to do, but having quality assurance principles and practices in place for the future, that is an institutional investment and an extremely important one. The president has to rebuild credibility in his institution. How much is your reputation worth?"
From a cost-benefit analysis standpoint, Levenson said it is better for Baylor to find out what happened and put measures in place, as the university already has done, for the future.
"You cannot, if you are the president of a major university, sort of nickel and dime it on a lawsuit when you may be setting yourself up for much greater damages in the future," Levenson said.
Starr notes in his message to alumni that Baylor has hired Patty Crawford to establish a Title IX office. Crawford, who was hired in November, has been conducting seminars the past few months to raise awareness about student sexual misconduct and student safety.
"Today, as I walked across the campus in these early days of the fall semester, I spoke with numerous students," Starr wrote. "They love Baylor. As I spoke with them, freshmen and upperclassmen alike, I was reminded of the high honor and weighty responsibility we have to ensure that our students receive a transformational Baylor education in a completely safe environment characterized by deep compassion and loving care. That we solemnly pledge to do."