Diana Garland, founding dean of the Baylor University School of Social Work and wife of former Baylor interim President David Garland, died Monday in Colorado after a battle with pancreatic cancer.
"Baylor University has lost a cherished, fiercely dedicated and visionary servant leader in Dr. Diana Garland, the inaugural dean of the School of Social Work, which now bears her name," said Baylor President and Chancellor Ken Starr. "Dean Garland prayerfully and powerfully guided the school in its growth from the very beginning as a fledgling department to its standing today as an independent, nationally recognized school known for research excellence and unwavering Christian commitment."
In the last months of her life, Garland and her husband, himself the former dean of Baylor's Truett Seminary, lived in Colorado, where friends and colleagues say she marveled at the natural beauty of God's creation.
"Diana is known throughout the profession as the image of the integration of faith and practice. We use that phrase to describe our school, as what we want our students to learn, and it is the essence of Diana Garland. Her social work teaching, research, writing and leadership were all expressions of her faith," said Jon E. Singletary, interim dean and holder of The Diana R. Garland Endowed Chair of Child and Family Studies.
"I have worked for Diana for almost 15 years, and I am so grateful for the way she took me under her wing and modeled faithful, servant leadership for me. She was my dean and my mentor, and she was my friend and inspiration. She expected a lot from me, she gave a ton of herself to me, and most importantly, I always knew she loved me and was proud of me."
'Legacy of changed lives'
Starr said Garland's work "leaves a legacy of changed lives, healed families, strengthened congregations and expanded frontiers of knowledge in the field of social work."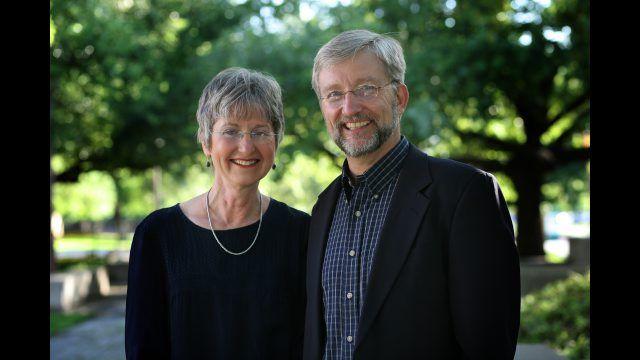 The Garlands joined the Baylor faculty in 1997. The next year, Diana Garland was named director of the university's then-new Center for Family and Community Ministries. She became chair of the social work department in 2001 and, in 2005, was named inaugural dean of the School of Social Work.
Garland earned her undergraduate, master's and doctoral degrees from the University of Louisville in Kentucky. She served for 17 years as professor of Christian family ministry and social work at the Southern Baptist Theological Seminary in Louisville. She also served as dean of the Carver School of Church Social Work and director of the Center for Family Ministries.
Baylor social work professor Preston Dyer hired Garland to help Baylor move the undergraduate social work program to a full-service and nationally recognized School of Social Work, which admitted its first Ph.D. cohort in 2013.
"I've known many people who had a new idea a minute but few who had the ability to put those ideas into action," Dyer said. "Diana had so many good ideas that sometimes I got a headache just hearing them, but she was one of the few that could take an idea and carry it to fulfillment. She was one of a kind in many ways — talented social worker, creative teacher, excellent writer and researcher, and a strong administrator."
Garland was author, co-author or editor of 21 books and more than 100 academic articles, according to a release from Baylor. Some of her literary works include "Flawed Families of the Bible: How God's Grace Works Through Imperfect Relationships," "Inside Out Families: Living the Faith Together," "Family Ministry: A Comprehensive Guide" and her latest book, "Why I Am a Social Worker: 25 Christians Tell Their Life Stories." She had served as editor of the Journal of Family and Community Ministries since 1993.
Kevin Pranoto, who will graduate from Baylor in May with a master's in divinity and a master's in social work, said Garland was a very caring person who always had time for her students, no matter how busy she was. He said she taught him how to be a leader, adding that her strength and resiliency was an example for others.
"Her life gave people hope, and as one of my friends prayed so beautifully, 'It's because of people like her we know that you are real,' " Pranoto said. "I want to lead just like her. She exemplifies great leadership through her service, humility, courage and integrity.
"She has taught me how to integrate my Christian faith in the field of social work. She has empowered me to lead, being so thoughtful as to ask for my opinions and feedback even though I was just a student. She taught me how to persevere. Even during her last days, she replied to my emails with humor and care, genuinely asking me how I was doing from her hospital bed. . . . Her spirit lives strong inside each and every one of us because the truth is, no one can leave her presence and not be changed for the better." Garland is survived by her husband, David; daughter, Sarah, and her husband, Matthew; son, John, and his wife, Abby; three granddaughters, Aurora Grace, Azalea Faith and Tess Moran; and one grandson, Matthew Edward.