Five years ago, the McLane Stadium era began, the glittering $266 million gem on Lake Brazos holding the promise of an economic renaissance to match the football team's newfound success on the field. Baylor hosts Stephen F. Austin State University Saturday night, five years to the day after playing in the new stadium for the first time.
The Bears pummeled the Southern Methodist University Mustangs that day, 45-0, on their way to a Big 12 Conference co-championship with Texas Christian University.
Alas, the wheels came off the bandwagon less than two years later. The university announced an independent investigation had found what regents called a campuswide "fundamental failure" to implement Title IX and the Violence Against Women Act, with specific failings also uncovered in the football program and athletics department. Attention leading up to the announcement highlighted a few of the lives scarred, and lawsuits flowed in before and after, one alleging 31 football players committed 52 rapes between 2011 and 2014.
Attendance sagged and has not made a turnaround. Some suggested Baylor's football program deserved the death penalty. Head coach Art Briles, athletics director Ian McCaw and President Ken Starr, among others, were forced out or lost their jobs in the wreckage.
Prominent benefactor Drayton McLane, the stadium's namesake, demanded answers. He pointed an accusatory finger at the board of regents, saying it was complicit in creating an atmosphere that sullied Baylor's reputation. McLane and other prominent alumni formed Bears for Leadership Reform to monitor Baylor leadership.
As the sexual assault scandal unfolded at Baylor, the new stadium, it seemed, had become an afterthought.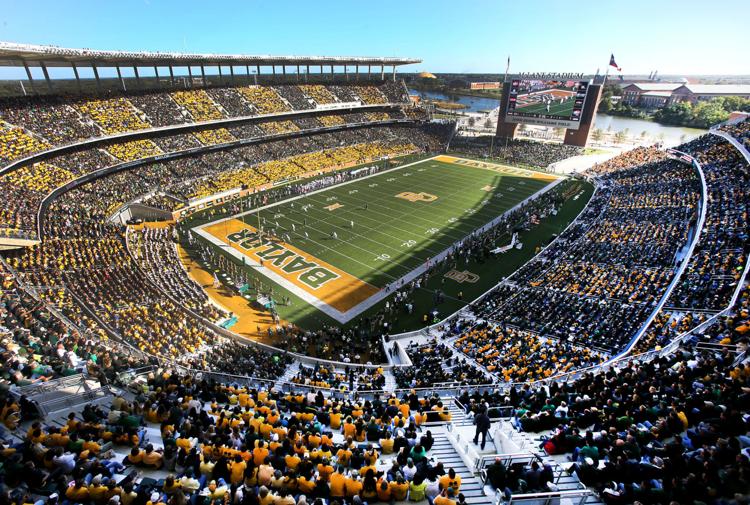 But McLane, 83, speaking by phone last week while recovering from knee-replacement surgery, is not buying that scenario. He said McLane Stadium still generates more enthusiasm and quality game-day atmosphere than he ever witnessed at Floyd Casey Stadium, the football team's 64-year home across town.
McLane is a billionaire who made his first fortune distributing merchandise to convenience stores. He often played tennis with Walmart founder Sam Walton, later serving on the Walmart board and owning the Houston Astros from 1994 to 2011. In 2000, he relocated the Astros from the Astrodome, the first enclosed sports stadium ever built, to a venue in the heart of downtown Houston now called Minute Maid Park.
McLane said being an owner opened his eyes to the sway sports and sporting events hold over society.
"I was in the grocery business 47 years, had 12,000 employees, but nobody knew much about me or my company," he said. "I buy the Astros and everybody knows everything there is to know about me."
McLane Stadium, from start to finish: 2013-14 construction on the Brazos
Photos by Rod Aydelotte and Jerry Larson