A Baylor University junior recently returned to Waco from the twirling world championships in Norway with three gold medals to show for her work.
While Adi Bebo, 21, made a splash at the World Federation of National Baton Twirling Associations competition, she is also helping with No Limitations and Challenger Little League in Waco, local sports organizations for children with special needs. She has been so moved by working with the children, she has adopted "no limitations" as her platform as she works to advance from being named Miss Park Cities to become Miss Texas.
Her recent competitive accomplishments fulfill her childhood dream in twirling, but she was far from accomplishing her goal alone, Bebo said.
Her mother, Kamberly Bebo, took her to every 5 a.m. and late-night practice since she was 9 years old.
"It was really our gold medal," Adi Bebo said. "It was one she earned as well."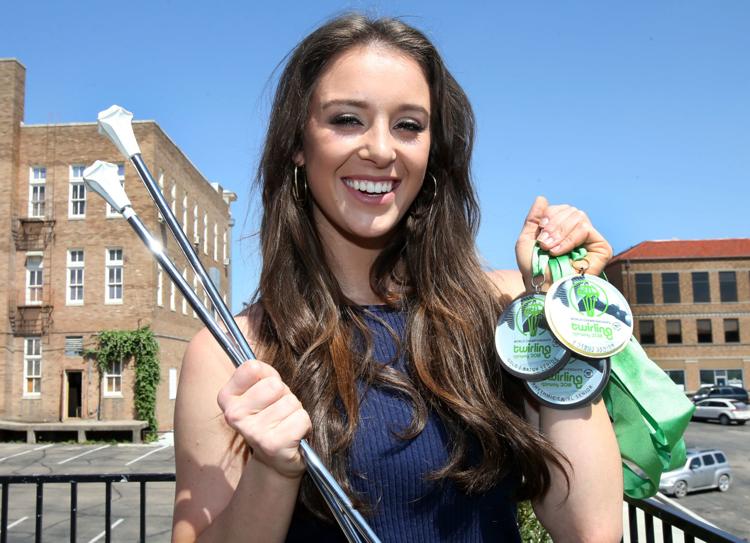 Competition
Twirling as a sport is seemingly still misunderstood, Bebo said. The sport is subjectively scored, and there are essentially no limitations on how to create routines, she said. Many continue to question the athleticism involved, she said with a laugh. Twirling requires competitors to be in great physical shape and to have great agility, flexibility, endurance and a lot of hand-eye coordination, she said.
"That limitation that you've set on yourself, or maybe that others have set on you, have no part in your actual ability to do them with hard work and passion and just a positive attitude in general," she said.
Bebo's three medals were in solo, rhythmic twirl and X-Strut, a routine in which the baton never leaves the performer's hand.
"For being the shortest routine I compete in and for being the one I do the very least tricks in, (X-Strut) is by far the most exhausting routine I've ever done," she said. "It is tough routine. It is all body work because you never get a chance to slow down."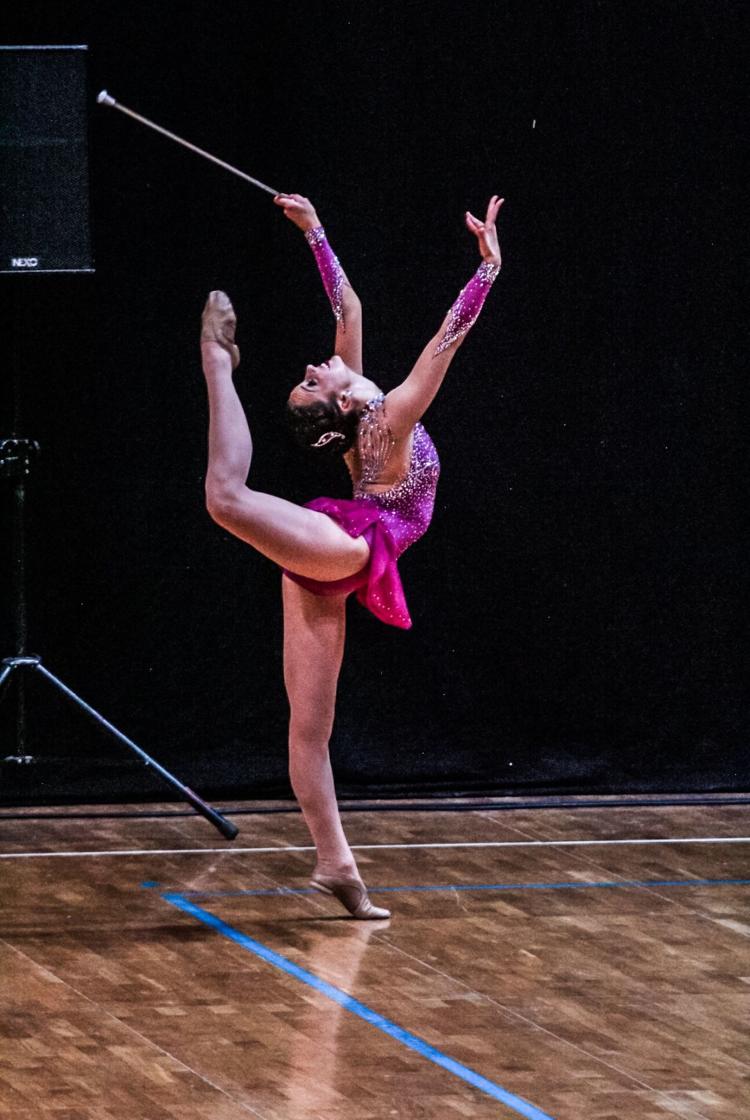 Before the results came in, she was not convinced she had won gold. Her own harshest critic, she believed she could have done better.
"At that point, you just have to be at peace with your performance," she said. "That's something I have learned definitely the hard way over the years. When you come off of the floor you have to know you've left it all out there. You have to be happy with whatever it was. You have to be proud of that. Because that's what your name is on and that's what's going to stick with you. So if you can associate some semblance of positively with it, you'll be able to look forward in the future and learn from it."
The gold medals were in part a result of learning from her first round in the world championship in 2014, she said. She worked closely with her coaches to create a routine unique to her.
"I think in the end, it was really what won it for me," she said. "The creativity in the material and also my background in rhythmic gymnastics, it's very unique. It really set me apart, especially from a lot of the Americans.
"The Italians and a lot of Europeans are starting to be influenced by rhythmic gymnastics because in those countries, they're working a lot together. Here in America, baton twirling is really traditional so it's just a lot more ballet, like strict gymnastics. So, incorporating the flexibility and a lot of the unique turns and jumps of rhythmic gymnastics was something totally new I didn't know that I was bringing, but I ended up bringing to the American national championships."
Born in Indiana, Bebo has spent the past three years performing at Baylor football and basketball games as a Golden Girl with the Golden Wave Band. She also finished her last round of spring semester finals this week.
People joke she is too busy, she said. But as a high-energy individual, she enjoys balancing the many aspects of her life.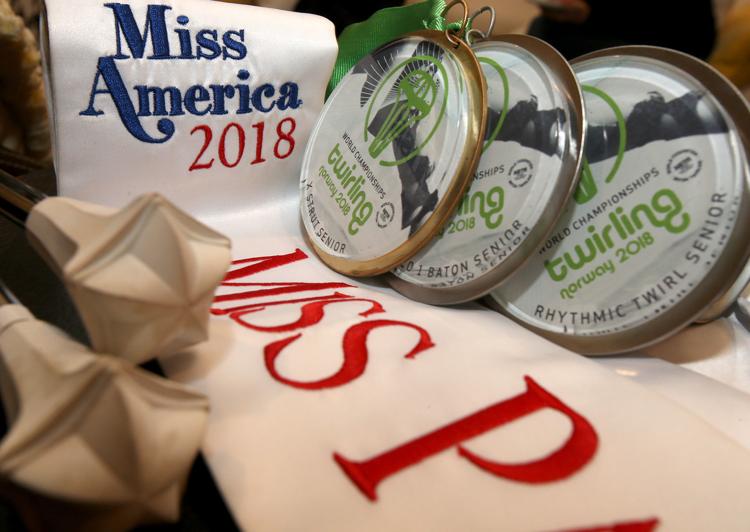 Worlds part II
Instead of taking a break or a moment to soak in her achievements, Bebo is prepping for the next steps.
In June, Bebo, already named Miss Park Cities, will compete for the title of Miss Texas.
In August, she will compete in another international twirling championship. There are two international twirling organizations. One focuses on technique and dance, and the other focuses more on creativity, she said.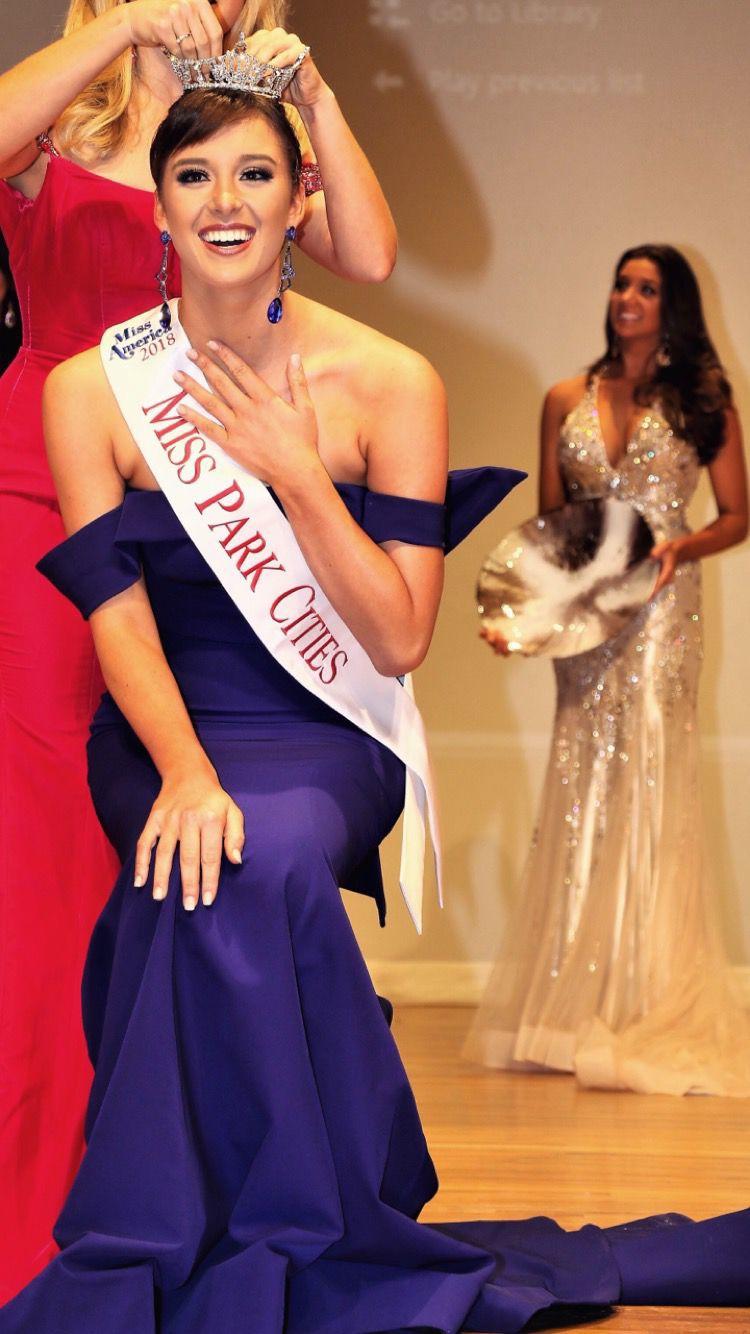 The day she left for Norway, the more technical competition, she competed at U.S. trials that qualified her for the world championship in August.
"I really have always believed, all growing up, that the best twirlers are successful in both," Bebo said. "It's kind of rare that an athlete be able to cross over and be successful in both because they such different styles of twirling, but one that I embrace the challenge of, nonetheless."
Bebo said through it all, she has not lost her heart for helping others. She said she has worked to be the role model she wished she had growing up.
"One that I felt like I could reach to and ask questions, like, 'Hey, I'm having trouble with a trick, do you know how to fix it?' Or 'Hey, can I send you a video of a trick? Could you help me with it?' Because I know that growing up, that would've meant the world to me," she said. "Twirling is, like I said, a smaller sport than a lot of other sports but it's always been extremely, extremely competitive."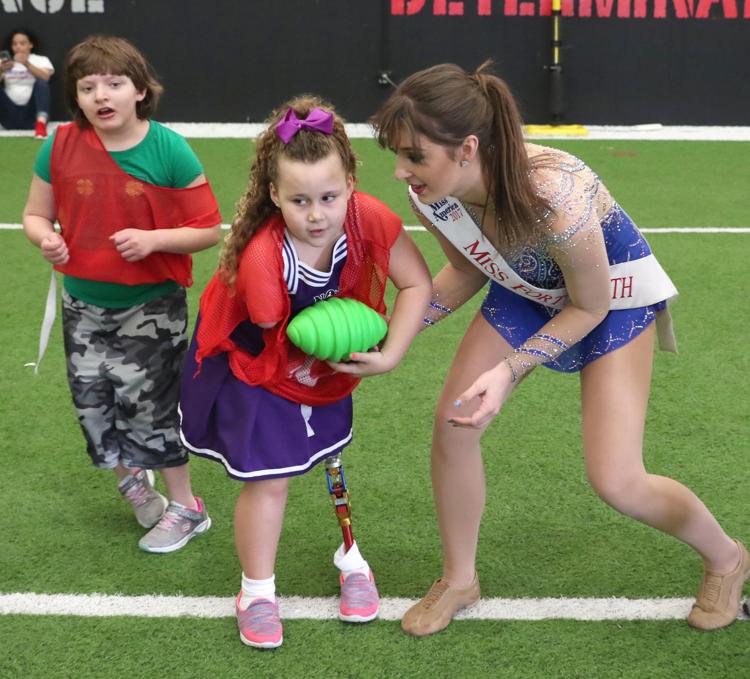 No Limitations
Bebo said she also realized she wanted to get back to a passion for service she discovered while attending Carmel High School, in Carmel, Indiana. That desire led her to discover First United Methodist Church's No Limitations Athletics ministry and the Challenger Little League in Waco.
Bebo reached out to the No Limitations officials and asked if she could help, No Limitations President Coleen Heaton said.
"I think some people have a lot and they don't give much, and some people have a little and they give a lot," Heaton said. "Most of the people are in the middle. She's a college student. She's so crazy busy yet she approached us."
Heaton said Bebo played football with the participants as a celebrity quarterback, twirling outfit and all. Bebo has also donated batons and continues to find time to hang out with the kids, Heaton said.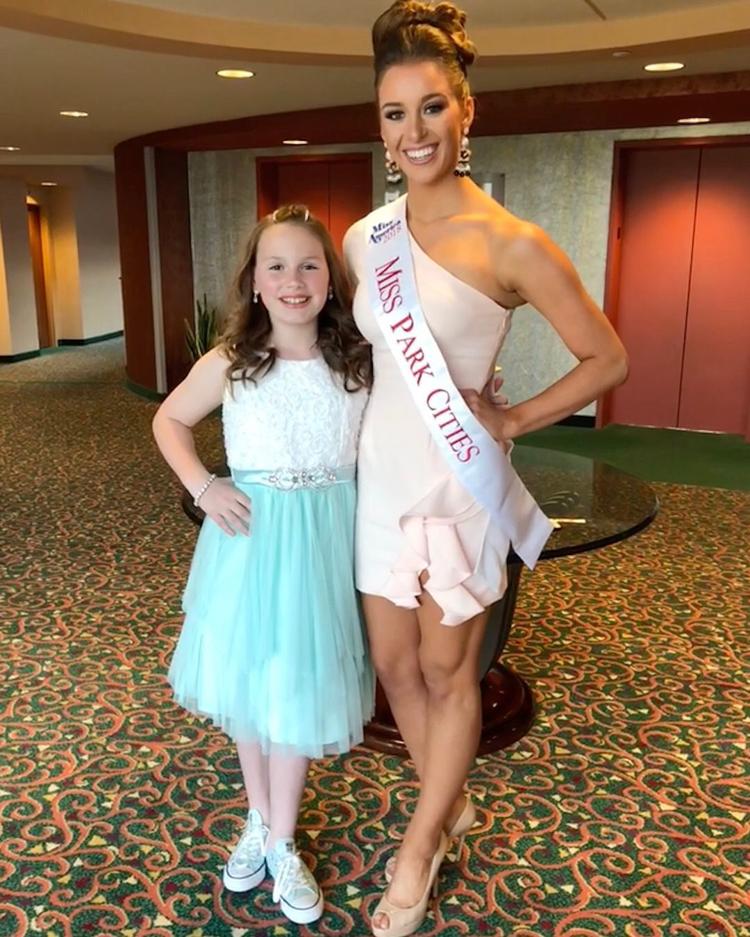 Heaton said Bebo made a particularly strong connection with a child named Gabby.
Bebo, who is studying neuroscience, focused on neuroscience and brain health in her bid to become Miss Fort Worth last year. Her "no limitations" focus this year is drawing on more than the organization's name, she said.
"I absolutely fell in love with every single child that I met, and in particular, there was one little girl, her name is Gabby," Bebo said. "She was born with one arm and one leg, and she watched me twirl on the sidelines. … (She) was like, 'Hey, can I try that?' Of course, yeah. And she only has one arm and one leg, and I watched her adapt every single twirling move that she had seen me do.
"She sat and soaked all of this in, and she was able to adapt it to her own capability, and because of that, she was able to maneuver the baton in directions I had never even dreamed of. And truly and honestly, it is the most inspiring thing, I think I'd ever seen. She, in her eyes, there was no disability, there was only an ability to do things to the best of her ability."