The weariness of a 13-hour commute for Colorado native Chole Johnson was masked by excitement as the Baylor University freshman moved onto campus Thursday morning.
"We did it overnight," the 18-year-old said. "I wanted to go to a Christian school and I used to live in Texas when I was little, so I was ready to come back."
Johnson moved in with the help of her parents, Scott and Kerri Johnson, plus 3,200 volunteers that spread throughout campus Wednesday and Thursday. Chole Johnson is one of 3,300 freshmen planning to start school Monday.
"She's going a long way, but I think she's ready," Scott Johnson said.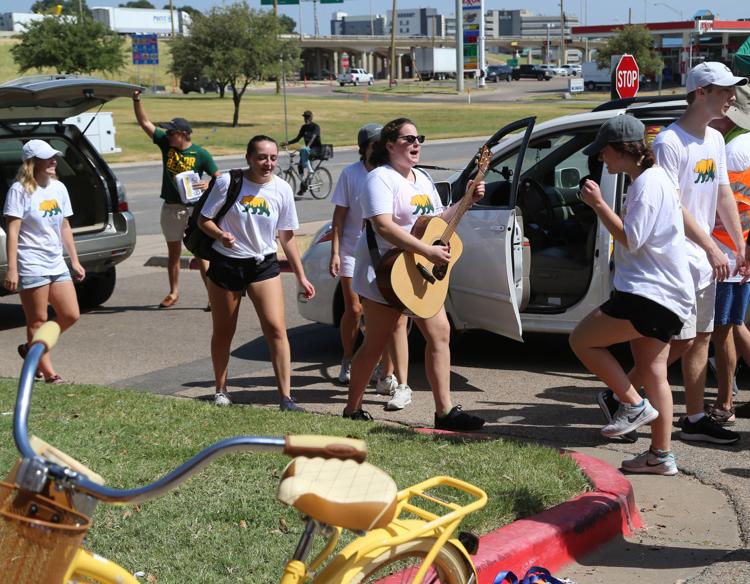 Fall enrollment is projected to be 17,000, with about 14,000 undergraduates. The freshman class is the most academically qualified in university history, Baylor spokeswoman Lori Fogleman said. Fogleman said more than 40% of the freshman class is coming from out of state.
"We are excited about the class coming in, they are excited to be here at Baylor University and we welcome them, not only to Baylor, but we are excited for them to be a vibrant part of the greater Waco community," Fogleman said.
Move-in day this year required some adjustments for students and families entering Waco this year. In various communications, Baylor officials strongly advised students against taking Interstate 35 directly to campus because of major construction underway.
"This year, because of I-35 construction, the Move2BU team reconfigured some routes to include Martin Luther King Jr. Boulevard, South Loop 340 and 17th/18th Streets," Fogleman said. "As it has in previous years, nearly all traffic flows from the back side of campus (on) Bagby Avenue, Speight Avene and La Salle Avenue toward I-35."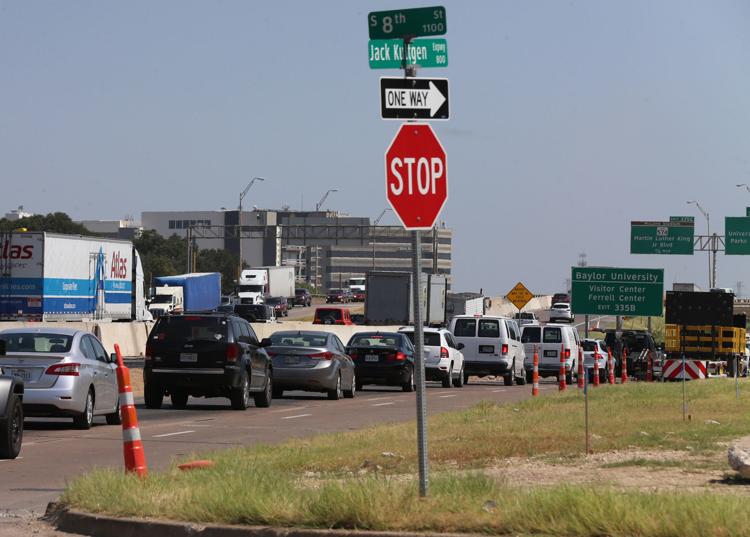 The Texas Department of Transportation is in the midst of a $341 million project spread over four to five years for I-35 expansion throughout Waco. TxDOT spokesman Ken Roberts said crews have been making progress since project began in late April.
"It is also possible that when freshmen students walk across the stage when they graduate, there will be a new I-35 through Waco," Roberts said. "They may say, 'Wow, we didn't think it'd be done at this time.' "
Concerns for Baylor students have lingered since the demolition of the Eighth Street pedestrian bridge in May. For 53 years, the bridge served as a link to allow students and cyclists over the interstate.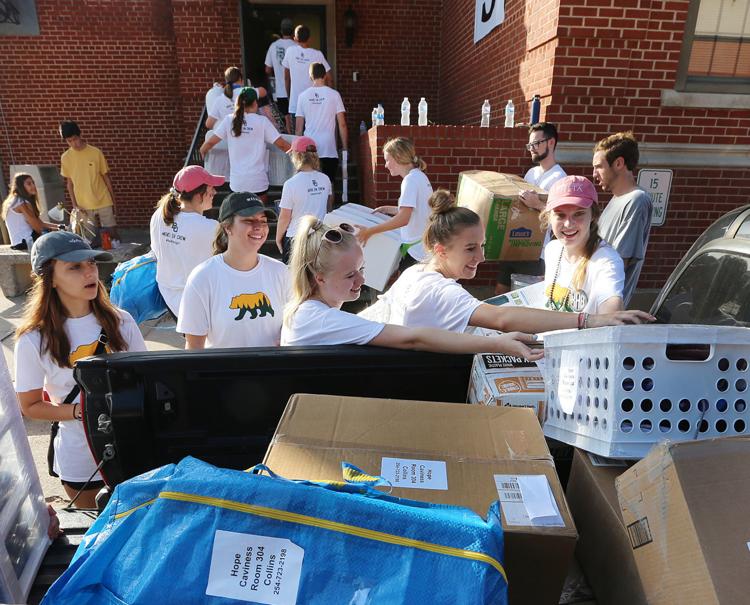 The project includes new crossings at Fourth and Fifth streets, 11th and 12th streets, and University Parks Drive.
"What the traveling public and local Wacoans can expect is to see more of that (updates) with some increase congestion," Roberts said. "We certainly anticipate that, but we are doing everything possible to minimize that impact as we move along with everyone's patience, and to seek alternate routes if they can."
Fogleman said Baylor worked in corporation with the TxDOT to mitigate any confusion around traffic routes. Robinson native Hope Caviness, 18, said the construction on I-35 was nothing to be concerned about on her move into Baylor on Thursday.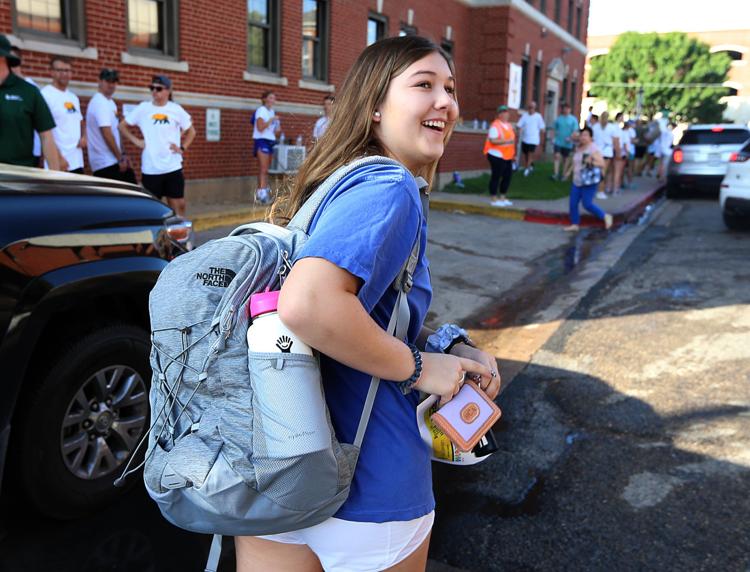 "I was looking to go to school somewhere further away from home, but the tour really sold me on going here," Caviness said. "The construction doesn't really bother me. I think I brought everything I had at home with me, but I've been dealing with construction projects around Waco forever. It's nothing to worry about."