The city of Woodway has narrowed its search to three candidates to replace its longtime city manager, who resigned in April after being named in a sexual harassment lawsuit.
Council members interviewed Bob Hart, city manager of Corinth in Denton County, on Wednesday and plan to interview David Harris, city administrator of Balcones Heights in Bexar County, and Shawn Oubre, city manager of Orange, in Orange County, on Friday.
John Hatchel, who has served as Woodway interim city manager since the resignation of Yost Zakhary, said the city had about 50 applicants for the city manager's post. Those applicants were narrowed to 16 by headhunter Chris Hartung, of Arlington, and the council pared that list to eight, Hatchel said.
With the field down to eight, Hartung dug deeper into the applicants' backgrounds, and the council chose the three finalists.
It is possible council members could name their choice Friday evening. If they do not, the council has a meeting scheduled for Monday evening and could reveal the choice then, Hatchel said.
"After the council finishes the interviews, they will go into executive session and come out of there with one or none," Hatchel said. "If they choose one of the three, then they would tender an offer to that individual and he will either accept it or reject it. And then, we will start contract negotiations, which normally would be done by myself, the city's attorney and the applicant's attorney."
Hatchel, a former Waco assistant city manager who retired in 1999 after 33 years in municipal management, said the applicants have 30-day notice requirements in their current contracts, so it will be more than a month before the new city manager comes on board.
According to resumes from the applicants provided by the city of Woodway, Harris has been city administrator in Balcones Heights, a San Antonio suburb, since October 2014. Before that, he served as interim director of community development services for Alamo Heights and was assistant city manager for Schertz for almost eight years.
He has a master's degree in urban administration from Trinity University and a bachelor's degree in American studies from Whitworth College in Spokane, Washington. He is an immediate past president of the Texas City Management Association.
Hart has been city manager in Corinth since February 2017. Before that, he was city manager in Kennedale in Tarrant County for 10 years and was president of the Innovation Groups in Tampa, Florida, from 2003 to 2007. He has served as an adjunct faculty member in the College of Architecture, Planning and Public Affairs at the University of Texas at Arlington since 2009.
Hart was city manager in Huntsville for three years and served as city manager in Georgetown from 1989 to 2000. He also has been city manager in Pampa for four years and was Sweetwater city manager from 1982 to 1985.
Hart has a master's in public administration from the University of North Texas and a bachelor of science degree from Baylor University.
Oubre has been city manager in Orange since February 2005 and served as police chief, acting city manager and city manager in Vidor from 2002 to 2005. Before that, he was a police officer in Groves and worked as an investigator for the Provost Umphrey Law Firm.
He also is an adjunct instructor at Lamar State College in Orange and is a former adjunct instructor at Lamar University in Beaumont. Oubre has a doctorate of philosophy in public policy and administration from Walden University in Minneapolis, Minnesota, and a master of public administration and a bachelor's degree from Lamar University.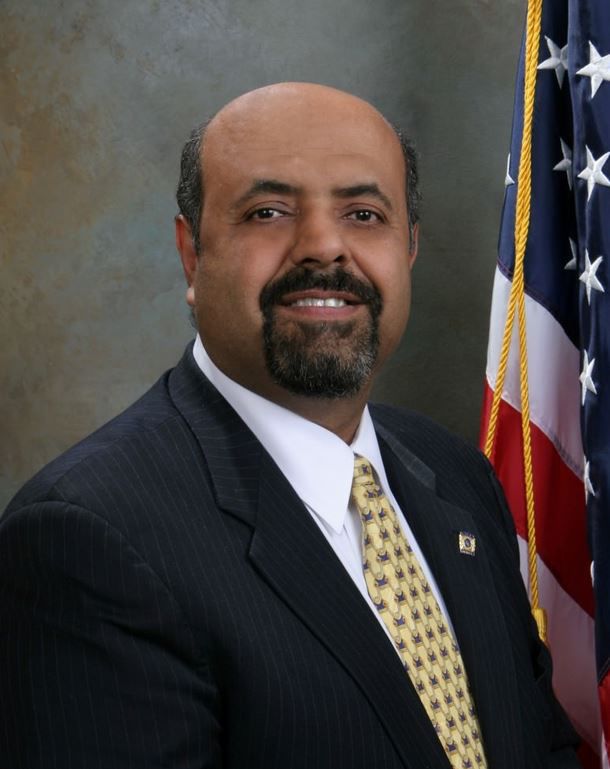 The three are vying to become the full-time successor to Zakhary, who resigned after 39 years with Woodway. His resignation came after the city conducted an internal investigation into an employee's complaints that Zachary sexually harassed her and fostered a hostile work environment.
Yost Zakhary, hounded by charges of sexual harassment, ended his long career Monday with the…
John Hatchel likes to tell the old municipal government joke about the city manager who said…