Mimi Montgomery Irwin, whose family put kolaches on the Texas map with their Village Bakery in West and whose devotion to the Czech enclave included founding the annual Westfest celebration, died Monday, reportedly while traveling between her hometown and Waco. She was 74.
The West community expressed shock Tuesday as word spread of Irwin's death. Twitter and Facebook messages carried the news few could believe.
"It tore me up, and I'm still not over it — shocked, to say the least," friend Wilburn Willis, 80, said.
Willis said he was finalizing plans to give Irwin a lift to Dallas-Fort Worth International Airport for a trip she planned to Mexico.
"She had not been feeling well for several weeks, had suffered a fall," Willis said. "She had not been quite herself. But when I talked with her on the phone, she sounded like her old self. She said she hadn't felt that good in a long time."
Irwin was a tireless ambassador, civic treasure and helping hand, several people said Tuesday. A death in the family or a celebratory event meant a box of kolaches, or maybe a hundred, courtesy of Irwin and the Village Bakery. She and her staffers gave away kolaches, strudel and pie as emergency workers gathered in West after the April 2013 fertilizer plant explosion that leveled buildings, claimed 14 lives and changed the community forever.
Wide influence
Justice of the Peace David Pareya, of West, said Irwin's sphere of influence went well beyond Central Texas.
She was a key player in the fashion industry, traveling abroad and to the East Coast and Los Angeles as a consultant to high-end retailers and design houses, Pareya said. Irwin was a University of Texas graduate whose parents, Georgia and Wendel Montgomery, opened the Village Bakery in 1952. A sign on Interstate 35 calls it "the oldest Czech bakery in Texas," and Pareya suggested no one has come forward to dispute that.
"She was a big advocate and supporter of our chamber of commerce, and the city in general," he said. "This year, as it always does, the Texas Legislature is celebrating 'West Day,' and all of our bakeries will get together on March 28 to prepare for the trip. We'll serve every member of the Legislature. Mimi always organized that trip, the presentation of pastries, as they called it.
"The governor, lieutenant governor, all the lawmakers are there. It's one of the highlights of each session. West kolaches have been designated the official kolache of the Texas Legislature, and we've been named the Czech capital of Texas. We are proud of both of those designations."
Pareya said he was notified Monday of Irwin's medical emergency. He said she indeed began feeling ill while driving I-35 between Waco and West, pulled off the highway near Dee's Donut Shop in Elm Mott and called her bakery in West for help. An ambulance was dispatched, and responders administered CPR to no avail. Pareya said Irwin was dead on arrival at Baylor Scott & White Medical Center. His colleague, Justice of the Peace Dianne Hensley, ordered an autopsy. Services are pending at Aderhold Funeral Home in West.
Historic bakery
Pareya said speculation has started on what will become of the historic bakery Irwin has shepherded since the death of her parents. Several who spoke with the Tribune-Herald said Irwin had no close relatives.
"She was a saint, always bringing something to eat to the office, helping with the Kiwanis blood drive," West Police Chief Darryl Barton said. "If she was in town, she was at the bakery, but she traveled quite a bit for recreational purposes and business purposes. She also was quite a historian, wrote a chapter about the community in a book on the history of McLennan County, and was active in the historical society."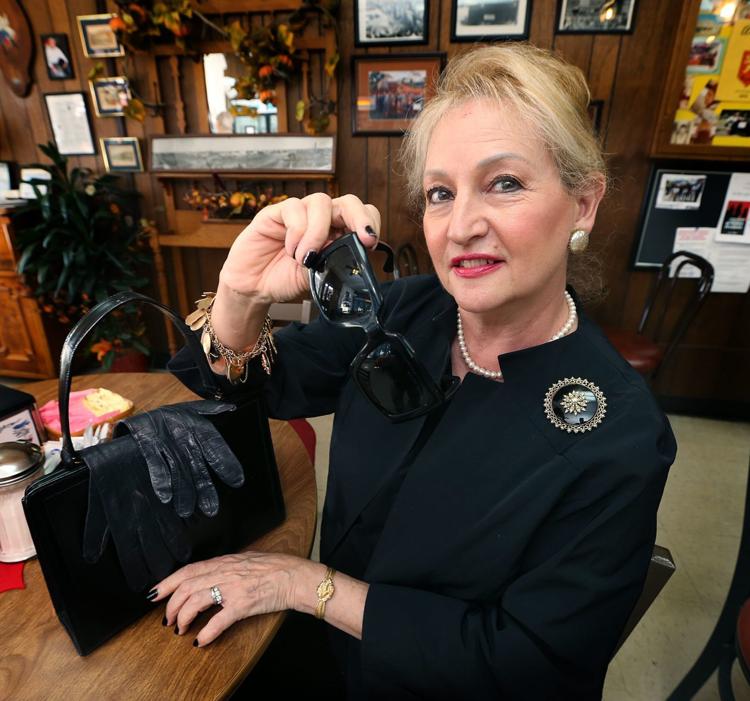 McLennan County Sheriff Parnell McNamara said he formally met Irwin during his first campaign but had known for years about her community activism.
"She was a bright spot in everybody's life, a lovely lady that everybody seemed to love, plain and simple," McNamara said. "Apparently she was going about her business and her life when this happened. It sounds kind of like what happened to my brother, Mike. I talked to him at 4 o'clock, and at 5 o'clock he was dead. It happened all of a sudden. I don't pretend to know all the details, but I am hearing she suffered a massive heart attack."
Jamie Allnutt, a friend for a decade, described Irwin as a "self-made woman with an incredible career." She said Irwin became her mentor, exposing her to culture on her visits to New York.
"She had some amazing stories," Allnutt said. "She was involved in a women's organization at the University of Texas, was part of the welcoming party for JFK when he came down from Dallas. Of course, that never happened. There is a plaque on the wall of her bakery recognizing her contribution to rescue efforts after the tower explosions, the terrorist attacks on 9/11. She, through her contacts, assisted in acquiring resources for some of those involved in the response. In many ways, Mimi had had a tough life. She lost a fiance and a dear friend in 9/11, and she could be hard on herself about some things."
Her fashion career went well beyond buying for retailers.
"She would select fabric colors two seasons out, spent a lot of time in Milan," said Allnutt, who added she last spoke to Irwin last Wednesday.
Nancy Hykel, president of the History of West Museum and director of the West Public Library, released a statement about Irwin.
'Bigger than life'
"To me, Mimi was bigger than life in our little town," Hykel said. "I don't know about others in West, but having grown up on a farm near Abbott, I was in total awe of her and rather intimidated by Mimi after first moving back to this area a few years ago. Heavens, she had traveled the world and was still jetting off to exotic places all the time.
"It was through serving on the History of West Museum Board during its planning stages in 2011 that I first got to know Mimi. Though still in awe of her, I soon realized she was down-to-earth, generous, and a most gracious person. And, she loved West. I can't even begin to count the number of kolaches and gift baskets she donated to the museum for fundraisers and special events. But even more than her continued support, it's her friendship we'll miss most."