WEST — The memories of the blast five years ago that robbed Kirk Wines of his friends and first responder colleagues remain vivid as ever, but he keeps them filed neatly away.
The amiable owner of West's Old Corner Drug Store stays busy filling prescriptions, chatting with customers and minding his emergency pager as a captain of the West Volunteer Fire Department.
He will attend the ceremony Tuesday to mark the five-year anniversary of the explosion at West Fertilizer Company that ravaged this town of 2,800 and killed 15 people, mostly first responders.
But he is resolved not to dwell on it. He can talk calmly about running to the fire at the plant that night, feeling the force of the explosion and then helping carry wounded firefighters.
Still, he has to watch for some emotional tripwires — flags, bells and bagpipes.
"Probably the worst thing is bagpipes," he said. "They played bagpipes at all the funerals. … I went to eight funerals in seven days."
He gets the same choked-up feeling when he sees ROTC cadets posting the colors at events or hears special music in church. Long after the explosion, the tolling of bells at a family funeral disturbed his composure.
"I said, 'If they don't stop ringing that bell, I'm going to knock it off the pole,' " he recalls. "I've never been an emotional person. But those things trigger it."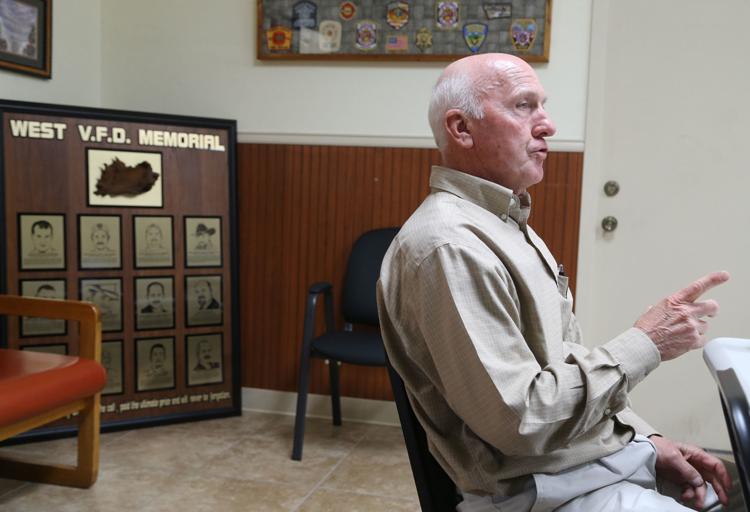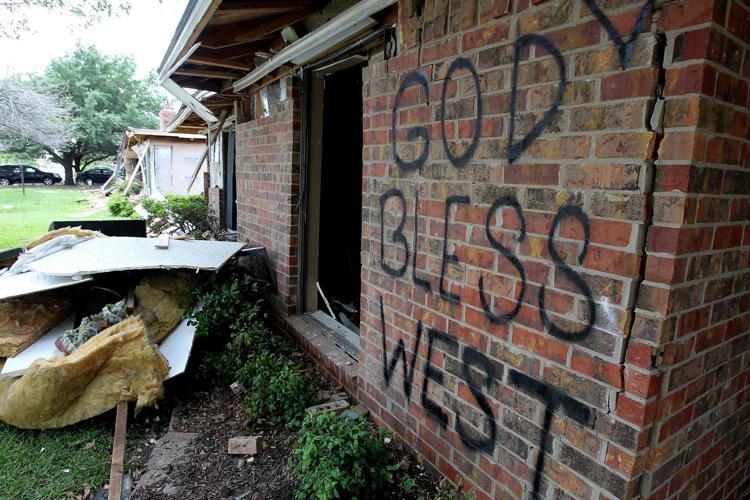 As West prepares for the anniversary of the disaster, the signs of healing are impossible to miss. The physical recovery of the town has amounted to a large-scale urban renewal project, with insurance and government aid helping to build $12 million in new street and utility infrastructure and $52 million in new schools. The blast zone has seen 109 destroyed homes and a nursing home rebuilt.
Children play on new playground equipment and sport courts at Parker's Park, named for the young son of fallen firefighter Joey Pustejovsky. A landscape memorial to the fallen is taking shape adjacent to the park, though the granite stones won't be in place in time for the five-year memorial service.
Mayor Tommy Muska, who has served since before the disaster, says Tuesday's ceremony will be a celebration of the community's progress.
"We want to show people we've survived this thing and people are moving forward with their lives," said Mayor Tommy Muska. "I'll be honest, I don't think there's a disaster in the U.S. that has had a more complete and quick recovery than the city of West."
But Muska, who was part of the volunteer force that responded to fire, says the emotional recovery has been slower.
"You can fix a house, but (post-traumatic stress disorder) is harder to see and harder to deal with," he said. "Probably everybody here has suffered some form of stress. I've tried to just stay busy, but now that it's getting to the point of slowing down, I'm realizing I did have a few issues."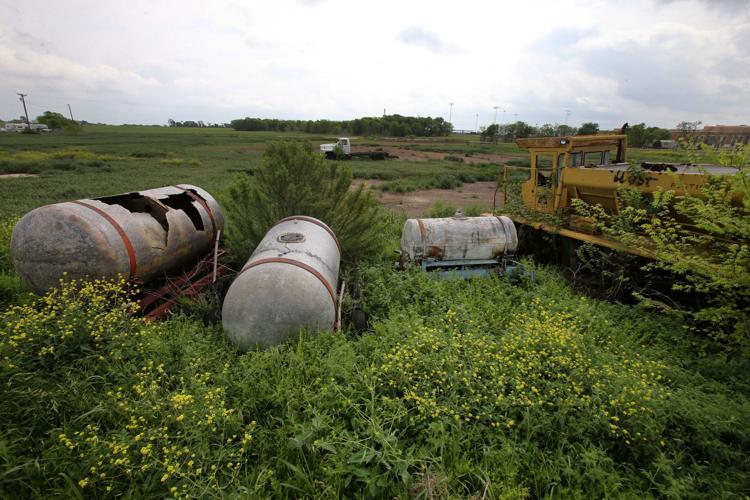 The disaster displaced hundreds of people and left many others injured or bereaved, and its emotional toll continues. In the first couple of years after the explosion, five suicides were connected to the aftermath of the incident, said Jim Ellor, a Baylor University social work professor who has volunteered to provide counseling in West over the last five years. He said long-term stress has continued around the community.
"There is always a sense of, if I live in West and there's a fire, I won't go to my picture window to watch it," he said. "It hits so deeply, the new normal is to still have some scars from it."
The scars are especially deep among the emergency responders who saw their ranks decimated, Ellor said.
West Volunteer Fire Department lost five of its 30 members in the explosion, including some of its most dependable and able-bodied responders.
Also among the fallen were five other first responders from other communities, as well as two West residents, Jimmy Matus and Buck Uptmor, who had shown up to help. At least five firefighters were sidelined by serious injuries, and others lost their homes and had to relocate to other communities.
"That makes for a hole in your department," Ellor said. "They not only lost people but they lost their core people, and they had to rebuild."
Wines, the fire captain, said the Waco Fire Department helped cover for West for several weeks, and the West department got busy rebuilding its ranks.
"I got up in front of a meeting and said, 'We've had some guys not responding to calls. We're down to 10 to 12 guys, and everybody's got to step up,' " Wines said. "They did, and we had got some new guys who came in to volunteer."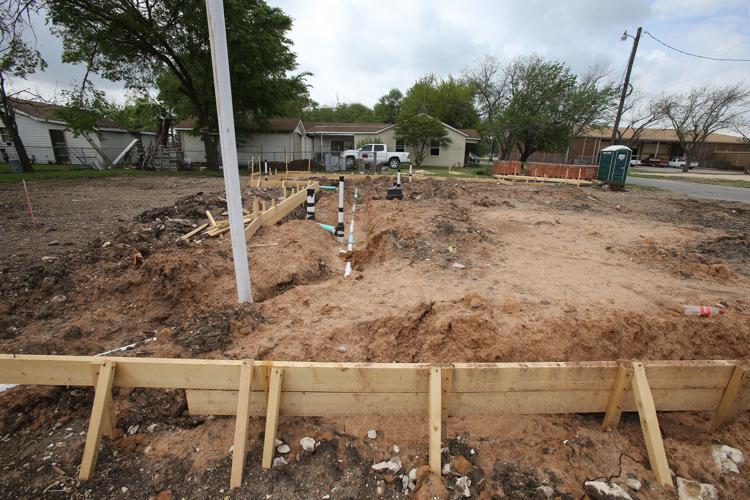 Still, some firefighters who had been through the trauma of April 2013 became more hesitant when an alarm would go off, Ellor said. That's a natural human response to trauma, he said.
"Their self-esteem is hurt by that," he said. "Some portion of them have a military background and were taught that you go to the fight. It challenges you when you start second-guessing yourself."
Ellor said he has encouraged firefighters to talk openly about their trauma and the "cues" that trigger feelings of stress and panic. Those cues could be anything from a siren, the sight of the now-barren plant site or the smell of smoke.
"Your strongest memory element is the sense of smell," he said. "The cue is going to be when you smell something burning. … What you want to do is name them, make a list and talk about them. Some of those cues are on the calendar, and that's why this anniversary is so important."
Ellor encourages the survivors he counsels to replay the scene in their imagination, but this time in a nonthreatening context. He has walked with some down the railroad tracks to the West Fertilizer Company site, helping them to defuse the emotional impact of the cue.
"The idea is not trying to forget but to not let it burn your gut every time you think about it," he said.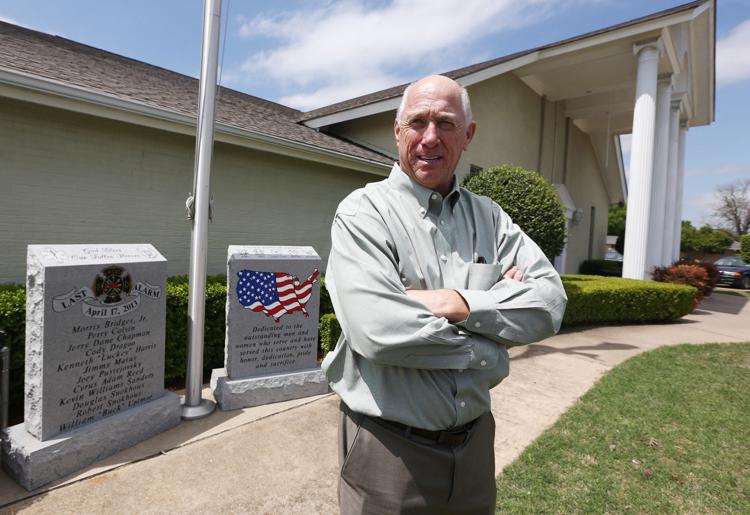 Robert Payne counts himself fortunate that he doesn't have that psychological aftermath to process. He doesn't remember the explosion at all.
Payne, 56, owner of Aderhold Funeral Home, still serves as chaplain for West Volunteer Fire Department. He was dressed in bunker gear and was on the front lines fighting the fire on April 17, 2013. The blast literally knocked him out of his boots and slammed him into a polyurethane molasses tank, and Wines' wife and son found him unconscious.
"My memory runs out about two minutes before the explosion," he said.
Payne remembers waking up briefly in the hospital when medical staff were using cold water to try to remove a sticky substance they thought might be toxic. It turned out to be molasses.
Payne suffered damage to his jaw, teeth, ears and eyes and had nerve damage on one side of his body. Friends got him out of the hospital for a ceremony at the Ferrell Center on April 25, 2013, but he was still weak and had to be pushed in a wheelchair. He missed the services for his friends and colleagues at his own funeral home, where funeral directors from around the state pitched in during his absence.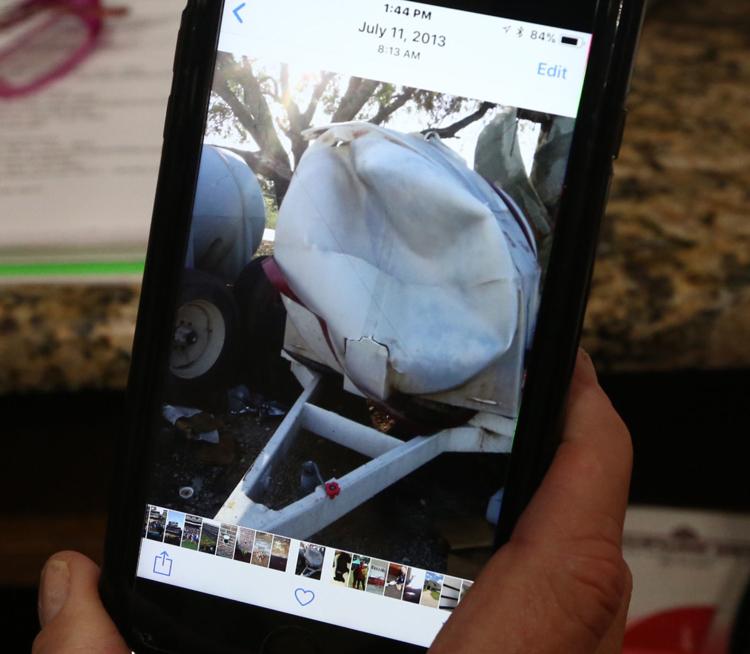 In the meantime, his own house had been destroyed, and his family was unable to get to it for two weeks. His dog had run away and was on the lam until the day he left the hospital.
Today, Payne bears no obvious signs of physical impairment. The nerve damage gradually healed, he regained most of his hearing, and he is able to move well enough to respond to fires.
Payne said seeing the outpouring of volunteers from around the country has helped his recovery. His faith has helped, as has the sense that this small community cares for its own. He said the community has shown itself to be strong, even though life will never be the same for those who lost loved ones.
"We will never, ever get over this, we'll never get past it," he said. "We want to continue to honor those who gave everything and did it with no thought whatsoever for their personal safety."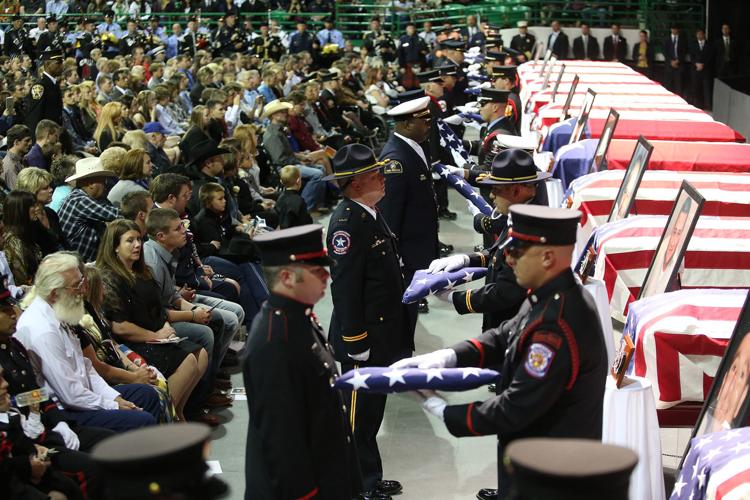 Joe Pustejovsky, father of fallen firefighter Joey Pustejovsky, said the willingness of volunteers and donors from near and far have also helped him cope with his loss. He has seen it firsthand as an organizer of the Parker's Park effort and now the memorial.
"We had a more vivid picture of it because of the Parker's Park project and all the encouragement and letters we received," he said.
Joey Pustejovsky was 29 when he died, leaving a big gap in West. He had been city secretary as well as a front-line volunteer firefighter and a father to Parker, who was 4.
Now 9, Parker visits the park regularly when he goes to visit his grandparents, Joe and Carolyn Pustejovsky.
"I think he's doing fine," Joe Pustejovsky said. "There's a void in his life that no one can imagine or fix. All Carolyn and I can do is be available to him."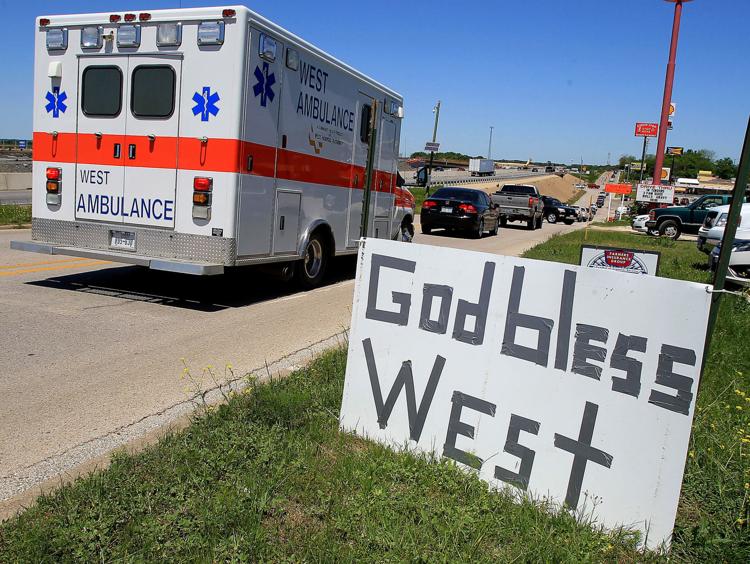 Payne, the fire department chaplain, said the hardest part for him is thinking of all the families that lost a dad. He said he struggled for a long time with survivor's guilt.
"For me it's simple," he said. "I don't have any children. All these guys had children. I think, man, if I could just have traded places with them."
Ellor, the social work professor, said he encourages survivors to channel such feelings in positive directions, such as reaching out to bereaved families.
"I try to encourage them to write down all their stories about that parent and present that to the kids," he said. "The responsibility of survivors is to tell the story of the people who did not live. As we do that, we begin to see the meaning of that person's life. We hear consistent themes, that they rushed to the fire because they cared about people."
John Crowder, a West First Baptist Church pastor who has helped with the recovery effort and is speaking at Tuesday's service, said that for the most part, West residents seem to be dealing with loss in a healthy way.
"I personally have seen a lot of that in our community with families who have lost loved ones," he said. "I've seen folks helping each other through grief. … We try to tell folks, you don't really get over grief, but you can learn to go through grief."
WEST — The West fertilizer plant explosion had appeared in the rearview mirror for six month…
WEST — Head football coach David Woodard, like others in West, lost his home and his place o…
Only a few questions were leveled at West Mayor Tommy Muska and other panelists on the Waco …
WEST — As the May 5 election for local school board and city races inches closer, West Indep…