Mart city leaders brought back the role of a city administrator and swore in a new council member this week.
Residents re-elected Council Member Kevin Schaffer less than two months ago, and Schaffer stepped down Tuesday to take over the newly-created city administrator role. The city council followed up by nominating and swearing in Haley Pankonien as Schaffer's replacement on the council.
Prior city leaders eliminated the city administrator role in the early 2000s, Mayor Pro Tem Henry Witt III said. Recently started projects require more oversight than currently available on staff, Witt said. City leaders interviewed several people for a part-time city administrator position shortly after the city got approval in August 2015 for a $17.5 million infrastructure project supported by a U.S. Department of Agriculture Rural Development grant, Witt said.
"This isn't something that is brand new," Witt said. "This is an idea we've been kicking around for a while."
Schaffer, who was first elected in May 2016, had discussed a desire to play a more active role and contribute more in ensuring the success of several projects in the city 18 miles east of Waco on State Highway 164, Witt said.
Schaffer's salary in the new role is $50,000.
Past councils in the city of 2,209 people relied heavily on the mayor to handle city business, Witt said.
"We don't have the luxury," he said. "Right now, Len (Williams) oversees a lot of employees day to day. He's not there all the time, obviously, because he's also the (interim) superintendent (of Mart Independent School District)."
Witt said two projects were the main drivers behind the decision to hire an administrator: The USDA revamp of the city's water supply and distribution infrastructure and the newly-approved voluntary demolition program to clear abandoned homes.
Construction is expected to start by the end of the summer on the USDA project, which will also revamp about 20 miles of city roads.
The city's newest council member is a 2008 graduate of Mart High School and 2013 Baylor University graduate, where she earned a bachelor's in communication sciences and disorders. Pankonien, 28, earned a master's in speech-language pathology in 2017 from Texas Woman's University.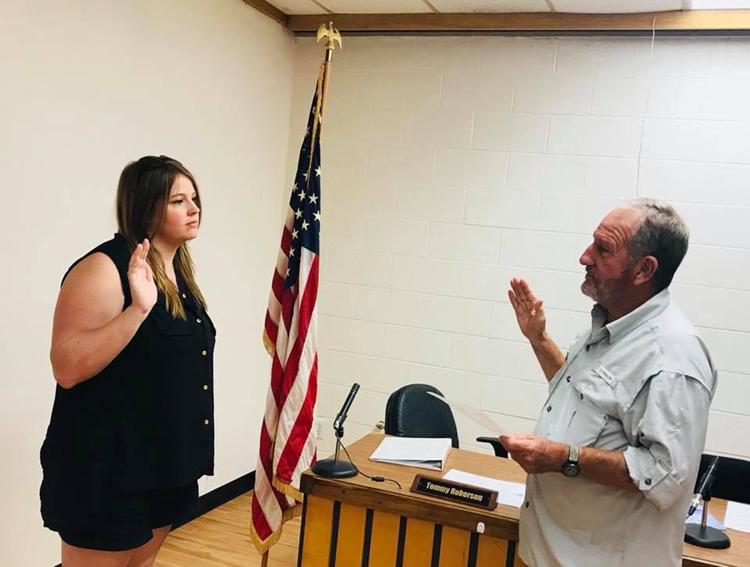 Pankonien, a Kids Care Home Health speech pathologist, returned to Mart last summer with her husband and two children.
Witt said he nominated Pankonien because she sees the vision the council has for the city.
"I think it's important to get young, capable people involved in an official capacity, especially with what all we're trying to accomplish right now," Witt said.
Pankonien said there are a lot of positive and exciting things happening in Mart, so when Witt approached her, she was eager for the opportunity to serve.
"Growing up, that wasn't always the case or what people thought of the city," she said. "I really want to be a positive voice and outreach and make the relationship between the residents and the city a good thing."