Kimberly Henderson didn't think of herself as a trailblazer as she became the first female supervisor for Hewitt Police Department.
She just aimed to do her best in the job as the department's patrol sergeant.
"To becoming a sergeant, yes, I've been working toward that, but not to becoming the first female," Henderson said. "Honestly, it never really occurred to me until someone brought it up to me. It was never a goal to be the first female sergeant or supervisor, but I just see myself as an officer. Sex has no matter in it."
Hewitt Chief Jim Devlin last week promoted Henderson, a 11-year veteran of the department, to supervise the patrol division after a four-month promotion process.
"She was not promoted because she is a female," Devlin said. "She is the best qualified for the role that we had, but all of them were outstanding."
Henderson beat out two of her male co-workers for the promotion and will soon transfer back into the supervisory role over the patrol division. After working several years in the Criminal Investigation Division in Hewitt, she said she will be comfortable returning to patrol.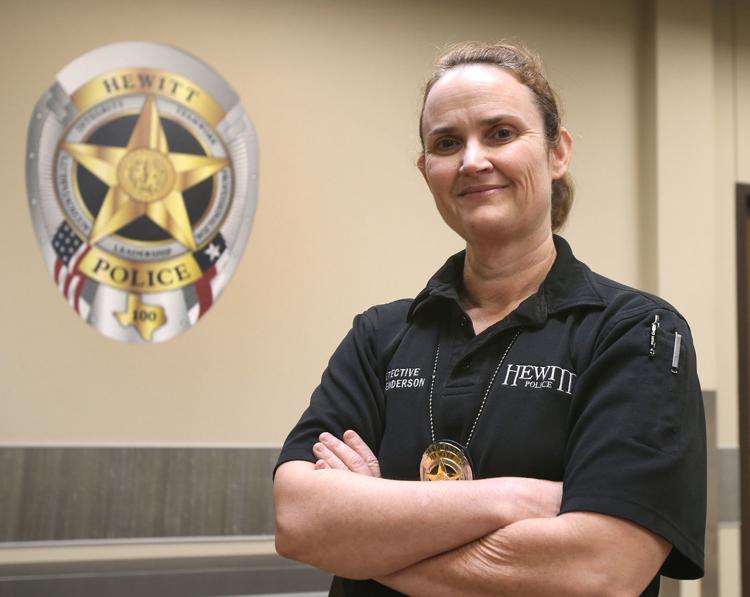 "I want people to know I am here to do my job and my first priority is public safety," Henderson said. "I feel like I need to set a good example, not only as an officer, but for other females that may want to go into this field or any field to become a supervisor."
Female supervisors are not unheard-of in McLennan County. But in general, female police officers follow a career path dominated by males.
According to the U.S. Department of Justice, women account for about 12 percent of local police officers. Of that, only about 1 to 3 percent take on the part of police administrators or supervisors.
Bellmead Police Chief Lydia Alvarado announced her retirement earlier this month after more than eight years as the leader of the Bellmead Police Department and 32 years of service in law enforcement. Beverly Hills Police Chief Debra Bruce retired last year after nearly 50 years in law enforcement.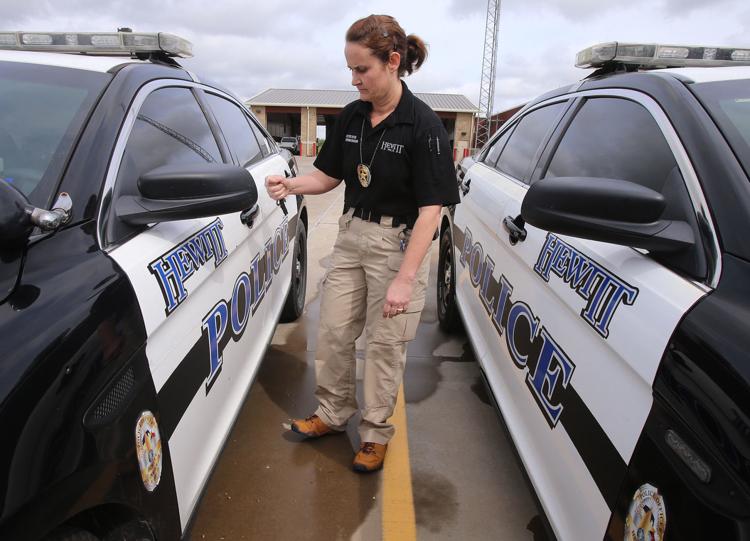 Other local females in law enforcement supervisory roles include Waco police Sgt. Jenny Duncan, a nearly 12-year veteran; Lacy Lakeview police Sgt. Amanda Leka, a seven-year veteran; Lt. Jennifer Howell, a 14-year veteran of Lacy Lakeview; and Bellmead police Sgt. Brenda Kinsey, a nearly three-year veteran.
Devlin said while about 25 percent of the Hewitt department's force is female, he said Henderson's attitude and drive to protect and serve was a clear indication she would make a good supervisor. Henderson said she plans to fulfill her role to the best of her ability.
"To me, I'm an officer, not male or female, but I am just another officer," Henderson said. "This is something I've been working toward for a while and I will do my best to protect the public."