The Trib has dropped its paywall on all the coverage related to the coronavirus. Find all the coverage on our coronavirus latest page.
---
Waco and McLennan County officials spent part of Tuesday clarifying and aligning shelter-in-place orders both entities issued Monday to combat the new coronavirus.
Waco Mayor Kyle Deaver and McLennan County commissioners ordered residents to shelter in place Monday, requiring them to stay home except for crucial work and errands. Both orders went into effect at 11:59 p.m. Monday.
The orders ban all social gatherings, prohibit nonessential travel and limit activities to tasks necessary to health and safety, including shopping for necessities, seeking medical care or exercising outdoors. Businesses are shut down except for those deemed essential, including those connected to infrastructure, health care, food, public services and communications. Restaurants may provide to-go and delivery service only.
The Waco City Council voted Tuesday morning to extend the city's disaster declaration, which includes the shelter in place order, to April 7.
Waco and McLennan County officials on Monday ordered local residents to shelter in place during the coronavirus pandemic, requiring them to st…
Meanwhile, the Waco-McLennan County Public Health District announced three new COVID-19 cases Tuesday, bringing the total to 23. One patient has been hospitalized, and one has recovered at home.
Texas had reported 715 cases of COVID-19 and 11 deaths related to the disease as of Tuesday afternoon, Gov. Greg Abbott said at a press conference. That number includes 16 Bell County cases and one case each in Limestone, Falls and Coryell counties.
In addition to the state and McLennan County numbers, the Bell County Public Health District on Tuesday reported another two confirmed cases, bringing Bell County's total to 18. Bell County officials also issued a shelter-in-place order, effective from 11:59 p.m. Monday to April 4.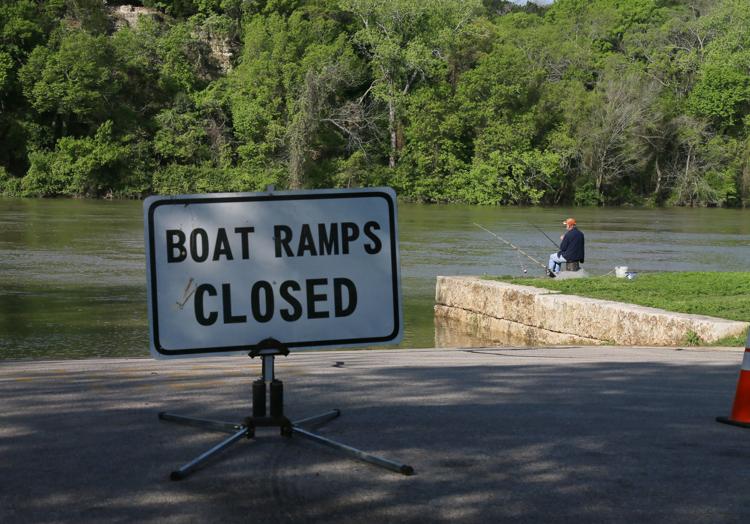 Bosque County reported its first case Tuesday. Goodall-Witcher Healthcare, which operates the Goodall-Witcher Hospital in Clifton, reported one positive COVID-19 case, as of Tuesday. Another two tests were pending, and 26 people altogether had been tested.
Goodall-Witcher Healthcare set up a Coronavirus Hotline at 254-675-0004 for residents who think they may have symptoms of COVID-19 and have been exposed to the virus.
During a Tuesday morning city council meeting, Deaver said the city has been developing a frequently-asked-questions page for the city website that will help make the order clearer. The page went live later Tuesday.
"We've got a little more work to do on that, but that will help answer (more) questions about the order itself, in terms of what businesses it affects, what you can do, what you can't do and what you shouldn't do," Deaver said.
Several people submitted written public comments before Tuesday's meeting. One person requested that gyms be reopened to the public, and two urged for hair salons to remain closed. Another person asked if it was acceptable to travel between Waco and Bellmead to bring a relative groceries.
Director of Housing and Community Development Galen Price helped develop the FAQ page.
He said some of the most common questions had to do with construction and mowing services, which are considered essential businesses. While mowing is considered part of safety and sanitation support, planting flowers would not be.
"You are able to have your lawn mowed," Price said. "However, no beautification activity is allowed."
The declaration is based on a document used by Santa Clara, California, with some tweaks. The city of Waco opted to add liquor stores to the list of essential businesses after a lengthy discussion.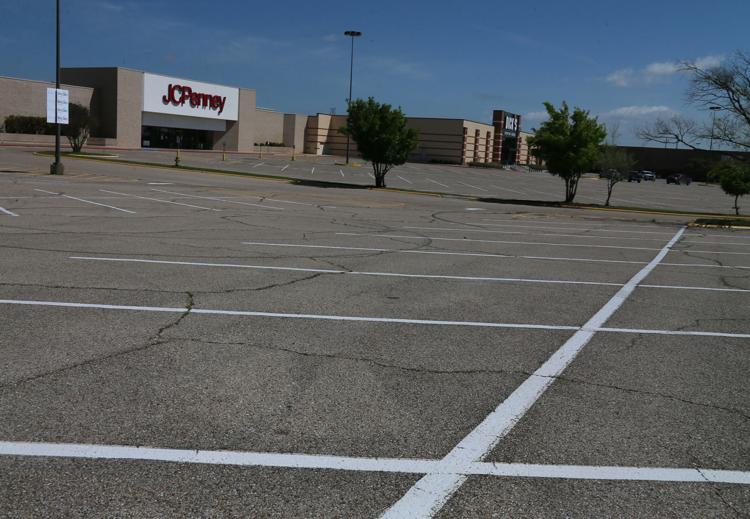 McLennan County amended its shelter-in-place order Tuesday to align with the city's. The orders are almost identical.
Though grocery stores are open, general shopping options around Greater Waco are dwindling.
Richland Mall, at Waco Drive and Highway 6, is closed to shoppers, as are all of its anchor stores with outside entrances: Dillard's, JC Penney, Dick's Sporting Goods and Gordmans, said Stacey Keating, spokeswoman for CBL Properties, the Tennessee-based company that owns the mall.
Dick's is taking phone and online orders for curbside delivery.
Red Lobster, Olive Garden and BJ's Restaurant & Brewhouse, all of which operate near the mall, have eliminated dine-in service but offer to-go orders. Olive Garden will include beer and wine with its curbside service.
Across town, at Central Texas Marketplace, Kohl's has closed temporarily, as have Old Navy, Belk, Kirkland's, Bed Bath & Beyond and La-Z-Boy. Best Buy has discontinued in-store shopping but has implemented curbside delivery during designated hours.
La Madeleine French Bakery & Cafe is offering curbside service.
The Target store on Bosque Boulevard remains open. The first hour of business on Wednesday is reserved for those with underlying health issues and others considered at high risk of contracting the virus.
Hobby Lobby, the giant arts and crafts store at Valley Mills Drive and Bosque Boulevard, has closed temporarily. Academy Sports & Outdoors on New Road remains open, but has adjusted its hours to allow for extensive cleaning.
All area Walmart locations remain open, spokesman Ryan Trimble said.
The Fuddruckers hamburger restaurant on Valley Mills Drive has set up a drive-thru tent to fill orders, but also now is selling bulk quantities of its hamburger patties and buns, the company has announced.
The Owens-Illinois glass-making plant in Beverly Hills continues to churn out product, as does Central Texas Iron Works and other major industrial sites.
"Since we are making containers for the food and drink industry, we are considered essential," Owens-Illinois spokeswoman Leslie Orozco said.
"Based off the directive the mayor just announced, most of our manufacturing operations are running. It's business as usual," said Kris Collins, senior vice president for economic development at the Greater Waco Chamber of Commerce. "I was driving through the industrial district today, and it looked as if places were still staffed. Adjustments probably are being made internally, with nonessential staffers shifted to working at home."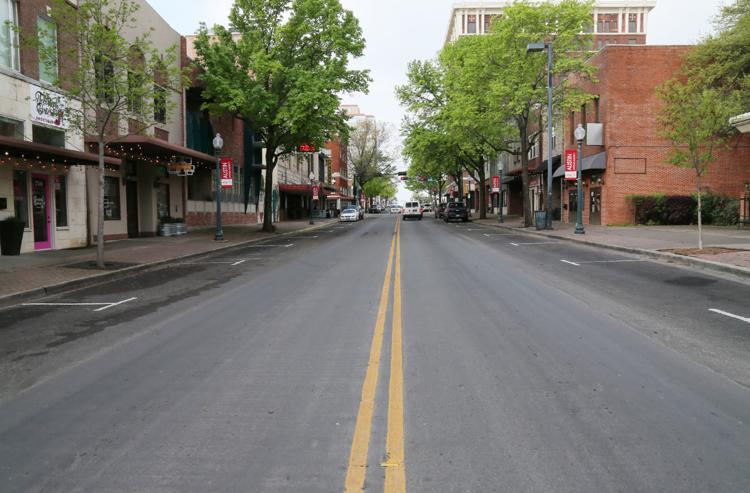 The Greater Waco Chamber of Commerce headquarters downtown will remain closed until April 3, and staffers are working remotely.
"We're all working from home, teleconferencing, reaching out to the business community as best we can," Collins said.
The local Associated General Contractors of America office sent notices to its members reminding them construction is considered essential.
Local home improvement and hardware stores remain open.
---
Photos: The latest images from the coronavirus outbreak in the U.S., around the world